ERP Requirements Gathering Template
Download ERP requirements Excel template:
Enter correct contact details as it will be sent to your inbox.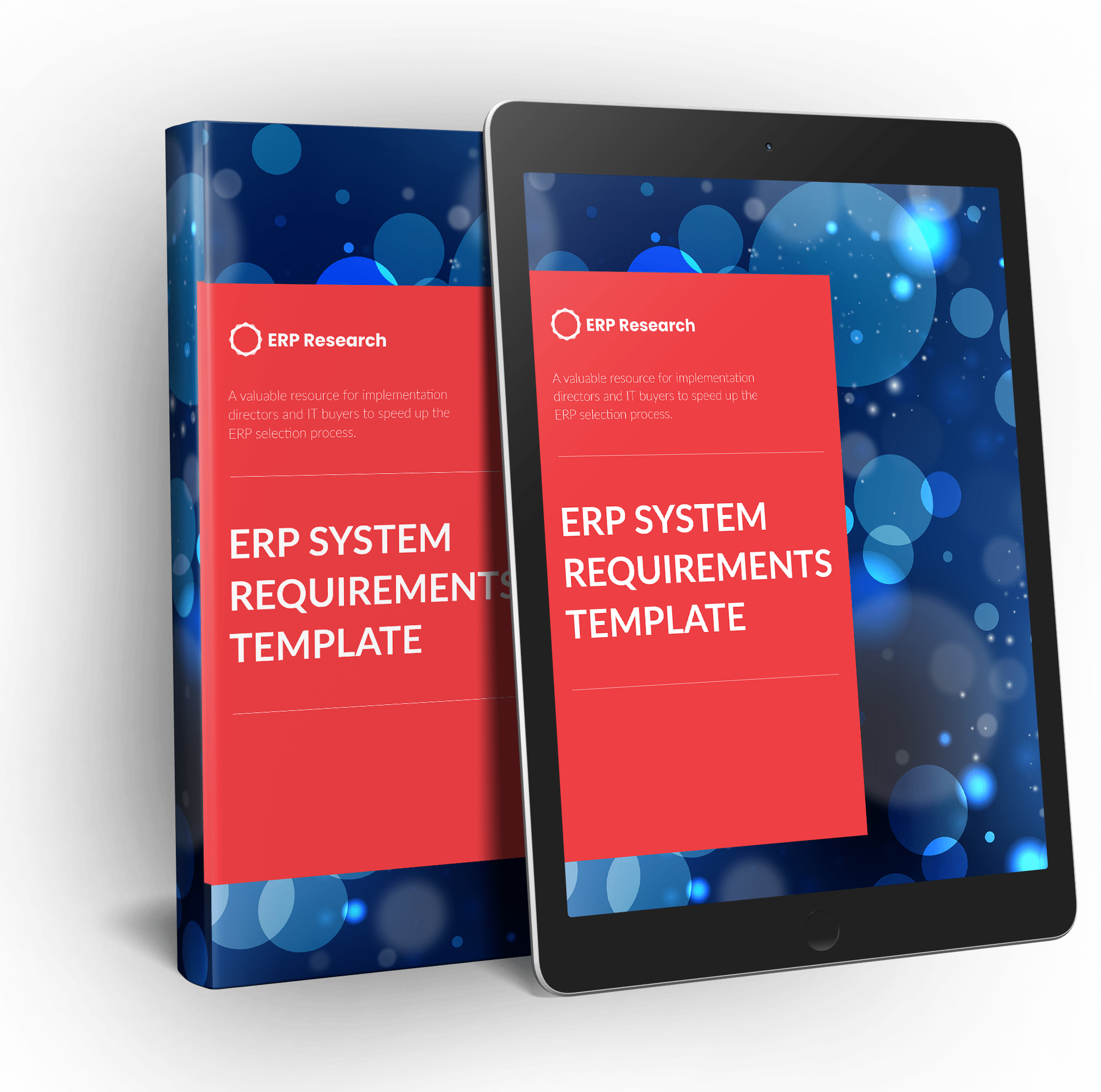 What does the Excel template include?
Speed up your ERP selection process, request for information (RFI) or request for proposal (RFP) by downloading our free ERP requirements list Excel template. Our ERP requirements Excel template provides you a structure and a list of functionality to build your own RFI or RFP requirements list to distribute to ERP vendors.
The ERP requirements Excel template from ERP Research covers:
Financial Management
Procurement
Inventory Management
Project management and accounting
Supply Chain
Asset Management
Human Capital Management
Reporting & Analytics
Technology - information security and cloud hosting
This is a free download which comes in Microsoft Excel format and it can be changed to create your own customised ERP requirements template suiting your specific business needs.
What is an ERP Requirements List?
An ERP requirements list, ERP RFI template or ERP selection template (as it is widely known) is a document which catalogues the requirements for an ERP project. The ERP template is used during request for information (RFI) and request for proposal (RFP) interactions between organisations and ERP suppliers.
The document outlines ERP vendor selection criterias and specifies the features and functions that a company needs it's enterprise resource planning solution to cover. It also acts as an ERP evaluation template and includes information on other topics that are important for an ERP evaluation, including data security, integration and user experience. The ERP requirements specification document should also provide an area for potential solution providers to give feedback on the functionality their solution provides including functionality, implementation, license and services costs.
We recommend that your ERP business requirements template provides as much detail as possible to potential ERP suppliers and vendors, so that they can accurately respond. It's also important that you have internal agreement amongst your ERP project team on what the ERP requirements template is asking for.
Download template