Retail ERP Systems
ERP Software for Retail
Retail ERP systems allow you to manage complex supply chains, multiple sales channels and products to maximise effiicienciess, customer satisfaction and profitability.
At ERP Research we provide independent advice and analysis for retail ERP systems and software. Find out which is the best retail ERP for your business below.
Top 10 ERP Systems For Retail Report
Learn everything you need to know about the best ERP solutions for retail in our detailed solution comparison report.
Download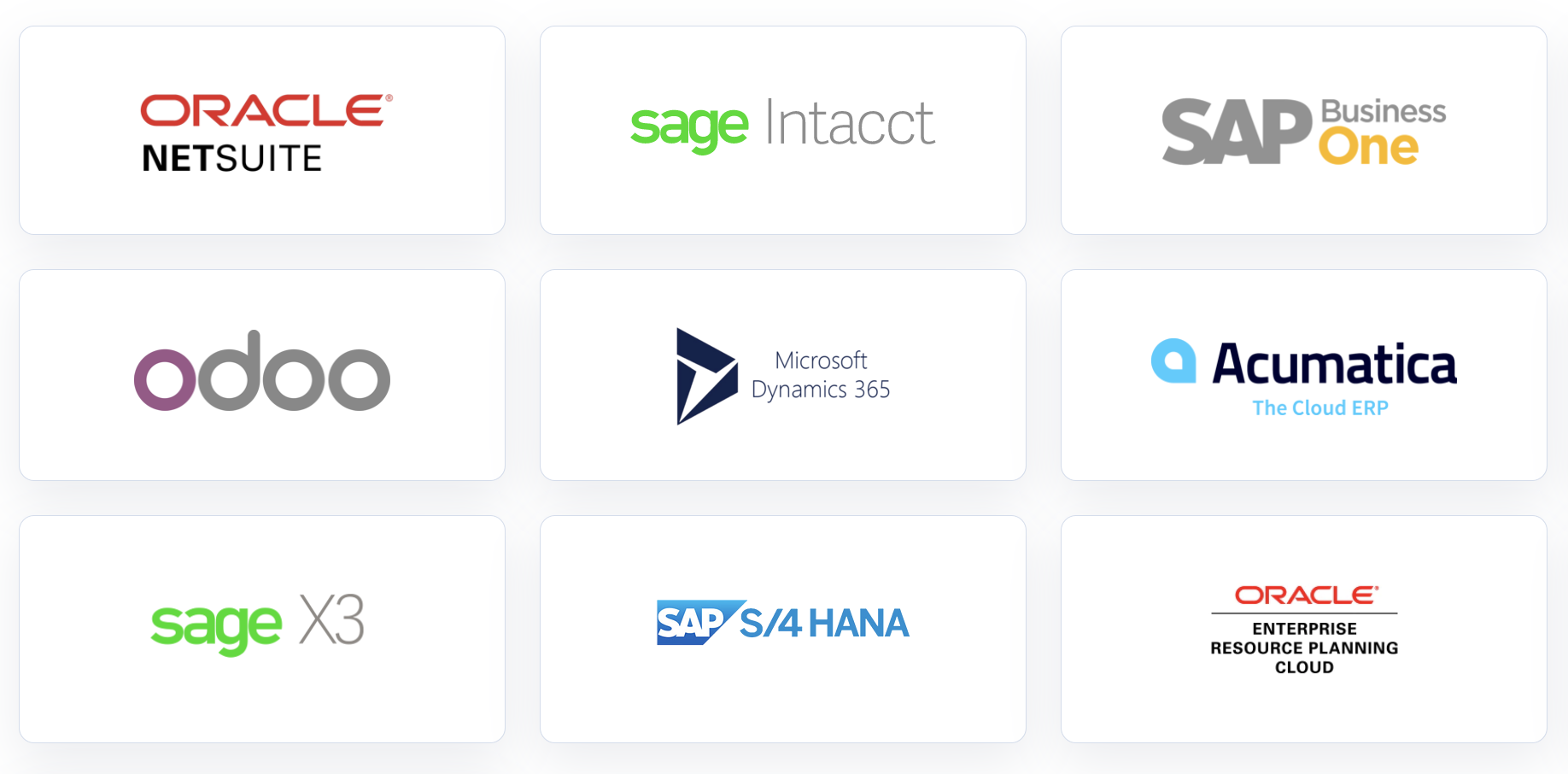 Retail ERP Systems

Brightpearl | $$$

$$
Brightpearl, by Sage is a commonly used system by online and traditional, growing retail companies. The system is ideal for multichannel businesses that sell via multiple sales channels and simplifies stock, order management and more.
Read More
Retail ERP Systems

Acumatica | $$$

$$
Acumatica is a popular solution for companies in the retail industry and provides powerful stock and warehouse management capabilities, as well as financial management and accounting.
Read More
Compare Retail ERP Systems
Can't find the Retail ERP for you?
Use our quick search and comparison tool to find 100+ ERP solutions for every industry and company size.
Retail ERP Software
Supply Chain Management ERP
In this article, we'll discuss the benefits of supply chain management systems within organizations and how your organization can use a supply chain management ERP to streamline the transfer of goods around the world.
Read More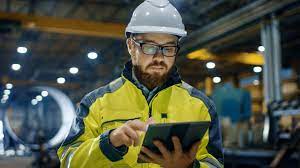 Retail ERP Software
ERP Requirements Gathering (RFI, RFP) Template Excel
Start your ERP evaluation process with our RFI & RFP Excel template for the engineering industry.
Download
Retail ERP Software
ERP Project Budget Calculator Template
Calculate the costs of your ERP project with our prebuilt budget calculator.
Download
Retail ERP Modules & Functionality
Retail ERP software should allow you to reap many benefits, including unification of your front and back office processes. Which ERP modules and functionality are commonly used by retailers?
Accounting and Financials
Integrate your key business functions with ERP accounting and financials to ensure cost control and profitability across your retail business.
Enable compliance and cost control with retail ERP procurement modules and ensure your team uses preferred suppliers to optimise your spend.
Monitor stock across multiple stores, warehouse and stock in transit with retail inventory management ERP. Initiate automatic reordering and delight retail customers.
Sell your products via your ecommerce store, social media, instore or through click and collect and unite this with your back office retail ERP modules.
Quality is key to provide the best customer experience to your retail customers. Ensure your products meet quality checks and decrease return rates.
Manage assets across your business including fixed assets, real estate and more with retail ERP.
Get one view of your retail business operation with inbuilt reporting and dashboards for your ERP solution across all stores and portals.
Automate expenses requisitions and approvals for your sales team or R&D team within your ERP system.
Review your customer service history and provide better cross-selling, up-selling and post-sale customer support to help deliver products more accurately.
Flexible ERP software that's built on an open and extensible foundation, allowing you to choose the features that suit your business needs.
Access your ERP data at any time so you're more available to customers and take advantage of unexpected opportunities as they surface.
Backed by the consistency of market-leading vendors, ERP software regularly updates to ensure an optimal user experience.
Retail ERP Software FAQ
What is Retail ERP Software?
Retail enterprise resource planning (ERP) software enables businesses in the retail industry to unify all of their business processes and data into one system which streamlines operations and communication between different departments. For example, many retailers may operate multiple sales channels i.e. physical stores, ecommerce, plus operate multiple warehouses and complex supply chains dealing with multiple suppliers located across the world. Retail ERP systems enable a retail business to unify all of these different operations into one system with modules covering inventory, sales, finance, human resources and more rather than having to pass data manually across the business or from one system to another.
What is the best ERP for the Retail industry?
The best ERP for retail businesses depends on the size, growth, profitability and make up of your retail organization. Many ERP vendors specialise or provide ERP solutions for the retail industry, including SAP, Oracle, Netsuite, Microsoft, Infor & more. At ERP Research, we believe that there is no single best ERP solution for the retail industry, as every retail business is different - so we'd recommend reviewing multiple retail ERP vendors when evaluating ERP solutions for your retail business.
For the best ERP systems for small retail businesses, check our recommendations here.
For large retail industry businesses, check our list of ERP recommendations here.
What is the best ERP for small retail businesses?
You can see some of our ERP recommendations for small retail businesses above, however some of the most popular ERP software for retail includes SAP, Microsoft, Netsuite and Infor.
What ERP modules & functionality do retailers use?
Retail companies use ERP software in different ways depending on their business model, size and IT landscape and strategy, however generally speaking, here is some of the key ERP modules and functionality used by retail businesses:
Finance & Accounting
ERP for retail enables retail companies to streamline and automate financial management across multiple locations, legal entities and stores to improve financial transparency and efficiencies. ERP for retail includes capabilities such as group reporting and consolidation, accounts payable, accounts recievable and general ledger functions as well as real time financial reporting & analytics.
Stock & Inventory Management
ERP software for retail needs strong stock and inventory management features to be able to cope with the fast turnover of stock within retail organizations.
Purchasing & Procurement
Retailers need robust capabilities for purchasing and procurement to gain industries of scale from their ERP for retail. ERP software for retail also needs to provide users tight control of spend to ensure profit margins are adhered to.
Sales & Customer Relationship Management
In the retail world, the fight to win and maintain customers is always intensifying. ERP software for retail can include, or integrate to best of breed sales and CRM systems such as Salesforce, Microsoft Dynamics and more. By doing this, all data about a customer can be quickly accessed from one customer 360 page including information such as purchase history, logistics and delivery information, service cases and more. This enables retail businesses to use ERP software to gain competitive advantage.
eCommerce
Customer Service
What are the Benefits of ERP for retailers?
ERP systems for retail provide multiple benefits that impact tangible and intangible KPIs for retailers.
1. Customer Satisfaction
When retailers can effortlessly pass data between departments, customer satisfaction ultimately increases as their queries and issues can be solved faster and day to day operations become more efficient and precise. Stock-outs can be avoided and retail customers can be delighted at every step of their customer journey.
2. Omnichannel Sales
Retail ERP software allows you to integrate sales data and orders from multiple channels such as retail point of sales, your e-commerce stores or from marketplaces such as eBay, Amazon and others.
3. Inventory Management
ERP software for retail provides real-time stock management and inventory counts, allowing you to automate repetitive tasks such as procurement of low stock items, as well as provide real-time stock counts to your customers via your e-commerce portal.
Which retail companies use ERP software?
Many retail companies large and small use ERP software. Retail & e-commerce users of ERP systems include the likes of Zalando, Sephora, Gap Inc, Prada, Burberry and more.
How much does retail ERP cost?
Retial ERP software can vary in cost for both software and licenses. To get the costs for retail ERP systems, head to the top of this page and click on your chosen solution to find our pricing requests.
Comparing Retail ERP Software
At ERP Research we help companies in the retail industry to compare and evaluate ERP software that meets their business needs and requirements. We compare 100+ ERP solutions for several industries including retail and e-commerce.
Compare Retail ERP Solutions
Find & Compare ERP Software for the Retail Industry
Use our free tool to find and compare the market leading ERP software and solutions for retail. See how ERP system solutions including Netsuite, Epicor, Infor & SAP stack up against the competition.