Saas & Software ERP Systems
ERP for Software Companies
Software & SaaS businesses need ERP systems that can cater for their business processes including billing, human resources, project management, customer service and financial management.
At ERP Research, we have helped numerous software companies and SaaS businesses to select ERP systems that suit their needs.
Top 10 ERP Systems For SaaS
Learn everything you need to know about the best ERP solutions for software and SaaS comapanies in our detailed solution comparison report.
Download
ERP for Small & Midsized Software Companies
Small & midsized software companies need to provide best in class customer service whilst also monitoring key KPI's and remaining profitable.
ERP for Growing & Large Software Companies
ERP for pharmaceutical companies that are already well established brings more functionality and greater flexibility. Below are popular ERP systems for pharmaceutical companies that are matured:
Benefits of using ERP
How does ERP help SaaS companies?
ERP systems for SaaS should allow you to reap many benefits, including unification of your front and back office processes:
Accounting and Financials
Financial management is key for software companies and their ERP systems. Monitor profitability and more with integrated general ledger and accounting functions.
Software companies need an ERP solution capable of billing hundreds and thousands of customers in a flexible, compliant manner with inbuilt revenue recognition.
Customer retention is key for software companies and a big component of their ERP systems. Service your customers and get a 360 view of their relationship.
Enable compliance and cost control with SaaS ERP that provides approval matrixes, purchase requisitions, orders and control.
Your sales team, software engineers and customer success team need to be able to travel to sell your software.
Track & plan sales pipeline, score leads, prospects and forecast opportunities in real-time across territories, accounts and teams.
Get one view of your key KPI's including retention, renewals, sales productivity and more with integrated ERP for software companies.
Manage assets and investments across your business including your software intellectual property.
Flexible ERP software that's built on an open and extensible foundation, allowing you to choose the features that suit your business needs.
Access your ERP data at any time so you're more available to customers and take advantage of unexpected opportunities as they surface.
Backed by the consistency of market-leading vendors, ERP software regularly updates to ensure an optimal user experience.
Connects customers, partners, and employees through real-time digital relationships to improve the way you do business.
Do SaaS and Software companies use ERP?
Software companies and SaaS providers do indeed use ERP solutions. Although traditionally, ERP software was used by physical product centric businesses such as manufacturers and distributors, software companies and software-as-a-service organizations are increasingly using ERP solutions.
ERP for SaaS can centralise critical business functions for software companies such as financial management, billing, sales and CRM, marketing, service and more into one solution. This enables your software company to maximise revenues and renewals, easily manage service tickets, automate billing and revenue recognition and more.
Which ERP is best for SaaS companies?
The best ERP software for SaaS companies will largely depend on your particular requirements, geography, size and ambition. However some of the most widely used ERP solutions for SaaS include Netsuite, SAP, Sage Intacct, Microsoft and Odoo.
Key ERP Requirements for SaaS Companies
When we speak to software-as-a-service companies, they typically want their ERP to be capable of:
Tight integration with proprietary software solutions, billing systems, CRM, Salesforce and more.
Revenue recognition rules and integrated billing, accounting and cash collection.
Project management for customer project and commercial project management, but also to track software development and R&D spend.
Expenses Management & Purchase Approval Workflows
Financial Budgeting & Planning
Financial Consolidation
ERP for Software Companies
Supply Chain Management ERP
In this article, we'll discuss the benefits of supply chain management systems within organizations and how your organization can use a supply chain management ERP to streamline the transfer of goods around the world.
Read More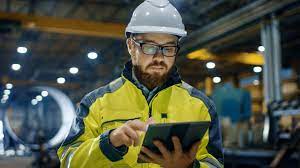 ERP for Software Companies
ERP Requirements Gathering (RFI, RFP) Template Excel
Start your ERP evaluation process with our RFI & RFP Excel template for the software & SaaS industry.
Download
Ecommerce ERP Resources
ERP Project Budget Calculator Template
Calculate the costs of your ERP project with our prebuilt budget calculator.
Download
Start your ERP journey with ERP Research
We help pharmaceutical firms to prepare for ERP change by guiding them through each stage of the process: