ERP for Supply Chain
ERP for Supply Chain
ERP for supply chain management can boost productivity and efficiencies for supply chain focussed companies, plus enable them to operate compliantly and across borders with ease.
At ERP Research we provide independent advice and analysis for top supply chain ERP systems, helping you find the best software, faster.
Best ERP for Supply Chain Management
ERP software for supply chain management needs integrated processes and data models to synchronise data between your internal business functions and simulate supply chains in real time. So here are some of the most popular supply chain focussed ERP systems:
Cloud ERP for Supply Chain Management
Cloud ERP software for supply chain management needs integrated processes and data models to synchronise data between your internal business functions and simulate supply chains in real time. So here are some of the most popular supply chain focussed Cloud ERP systems:
Compare ERP for Supply Chain
ERP for Supply Chain
What is the best ERP for manufacturing in 2021?
We review the best ERP software for manufacturing? We compare and rank the best ERP software for manufacturers in 2021 including SAP Business One, Netsuite, Infor & more.
READ MORE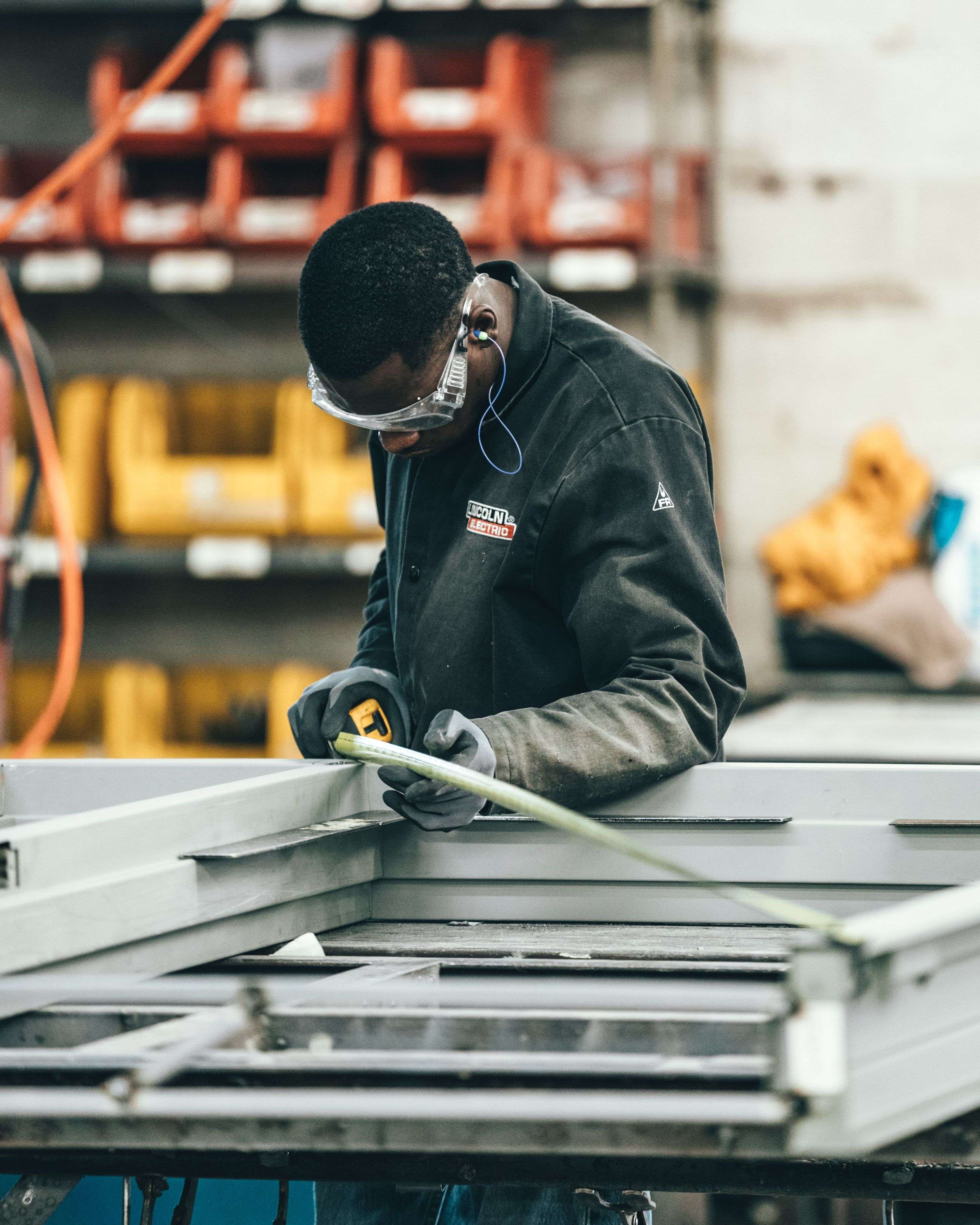 ERP for Supply Chain
ERP Requirements Gathering (RFI, RFP) Template Excel
Start your ERP evaluation process with our RFI & RFP Excel template for the engineering industry.
DOWNLOAD
ERP for Supply Chain
ERP Project Budget Calculator Template
Calculate the costs of your ERP project with our prebuilt budget calculator.
DOWNLOAD
ERP for Supply Chain
Top Supply Chain ERP Modules & Functionality
The top ERP software for manufacturers can include a variety of modules and functionalities that allow manufacturing companies to scale and be more efficient. We review some of the key functionality for the best manufacturing ERP software below:
Accounting and Financials
Unify financials across your engineering firm to increase the financial control and identify issues proactively using an ERP system.
Ensure spend and budget compliance whilst maximising industries of scale and reducing lead times in your engineering ERP.
Plan your supply chain and manage your manufacturing process in one wholistic ERP system including bill of materials management and kits.
Modern ERP solutions include engineering or integration with best of breed PLM tools.
ERP systems for manufacturing allow for real time insights into inventory levels across your organization to drive efficiency.
Manage business assets with ERP for engineering to easily capitalise and monitor your assets.
Develop a single view of your engineering business in order to increase transparency, decision-making and ultimately drive results.
Automate expenses requisitions and approvals for your sales team or engineers within your ERP system.
Review your customer service history and provide better cross-selling, up-selling and post-sale customer support to help deliver products more accurately.
Track & plan sales pipeline, score leads, prospects and forecast opportunities in real-time across territories, accounts and teams.
Flexible ERP software that's built on an open and extensible foundation, allowing you to choose the features that suit your business needs.
Access your ERP data at any time so you're more available to customers and take advantage of unexpected opportunities as they surface.
ERP software for the manufacturing industry features all of the tailored solutions an organization needs to design, build and document their projects faster.
Backed by the consistency of market-leading vendors, ERP software regularly updates to ensure an optimal user experience.
Connects customers, partners, and employees through real-time digital relationships to improve the way you do business.
ERP implementation is a longterm strategic partnership and vendors provide free unlimited technical support for clients.
Start Your ERP Journey With ERP Research
We help manufacturing firms to prepare for ERP change by guiding them through each stage of the process:
ERP for Supply Chain Guide
What is ERP for Supply Chain?
ERP for manufacturing enables companies including automotive manufacturers, aerospace and defence, food and consumer products manufacturers and more to centralise data and business processes into one ERP platform to support faster transfer of data between departments and decision making.
ERP software for manufacturing typically includes modules for sales, production, quality management, accounting and financials and often warehouse management, stock and procurement.
Who uses ERP for Supply Chain?
We see manufacturers of all sizes and in multiple industries using ERP software, ranging from startups to small businesses (SMB) and small and medium enterprises (SME) through to large multinationals with hundreds of thousands of employees.
Although almost all manufacturers will or intend to implement ERP software at some point in their journey, many manufacturers will use different ERP software or adopt different IT strategies according to their needs.
Some larger manufacturing companies choose to run large single instance ERP systems that manage multiple brands, legal entities and business units in one suite. Other, more federated manufacturers may choose to run multiple ERP solutions within their group.
What is the best ERP for Supply Chain Management?
There are many ERP solutions for manufacturers available and each is designed for companies in different industries and manufacturing sub-sectors and to suit companies of different sizes.
The best possible manufacturing ERP software on the market may not be cost effective for your business and may do more to hinder than help you. We therefore recommend evaluating multiple potential manufacturing ERP solutions to work out which one suits you best. You can check our recommended manufacturing ERP solutions for businesses of different sizes above or use our ERP comparison tool to find ERP solutions based on your industry, business size or choice of deployment.
What is the best ERP for supply chain for SMB and small businesses?
What is the best ERP for process manufacturing?
Process manufacturing ERP software has different needs to discrete manufacturing software. In particular, the yield management and measurement capabilities need to be geared towards your particular use case.
Some of the best process manufacturing ERP software solutions are supplied by vendors such as SAP, Infor & Microsoft. Check our solution briefs above to find out more.
What are the benefits of manufacturing ERP software?
ERP software for manufacturers can provide many benefits including:
Reducing stock holdings by optimising supply chains.
Better visibility and reporting across your business.
Less quality management issues.
Faster product recall and fault detection processes.
Enhanced customer satisfaction.
Lower administrative and accounting costs.
Higher adherence to compliance across accounting, quality and more.
Lower IT and systems integration costs.
How much does manufacturing ERP cost?
Manufacturing ERP software can vary in cost depending on the size of your business, the complexity of your business processes and the manufacturing ERP system that you choose to implement. Generally speaking, the cost of a manufacturing ERP cost can be broken into manufacturing ERP software licensing costs, implementation fees and support costs.
How do I choose ERP for manufacturing?
Its highly recommended that you begin your ERP evaluation process by building an ERP requirements document when choosing manufacturing ERP software. You can use a prebuilt ERP requirements document to do this, or create one from scratch.
Once you've completed this, we then recommend evaluating 4-8 ERP solutions and vendors. You can reach out to ERP vendors and implementation partners yourself, however this can be time consuming which is why many companies use a comparison service like ERP Research to help them shortlist the best manufacturing ERP software for their needs. You can compare over 100+ ERP solutions for manufacturing as well as other industries in under 15 minutes by talking to one of our experts here.
How do I implement ERP for manufacturing?
Typically most manufacturers will select a third party ERP partner or systems integrator to implement their manufacturing ERP software. You will need to have your own internal team dedicated to steering the project. By using a third party implementation company specialized in your chosen manufacturing ERP software, your chances of success are much higher and will prevent ERP failure.
Compare Manufacturing ERP Software
Find & Compare ERP Software for Manufacturing
Use our free tool to find and compare the market leading ERP software and solutions for manufacturing. See how ERP system solutions including Oracle NetSuite, Epicor, Infor & SAP Business One stack up against the competition.