ERP Vendors
Acumatica
Find out everything you need to know about Acumatica including company information, history, product set, financials and of course Acumatica ERP solutions.
Let's go: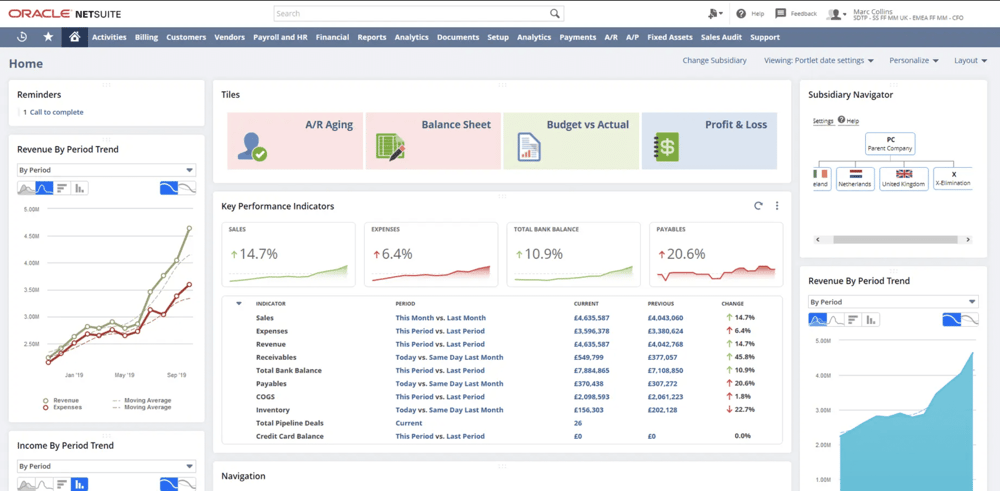 SMB & SME ERP
Acumatica Cloud ERP
Netsuite is Oracles entry level enterprise resource planning (ERP) solution with a huge customer base and rich ecosystem.
Find out more >
Acumatica is the new kid on the block. Founded in 2008, the company develops multi-deployment ERP solutions, serving small businesses (SMB's & SME's).
Larry Ellison, Bob Miner and Ed Oates founded the company in 1977 under the name Software Development Laboratories. Ellison wanted to make Oracle's product compatible with System R, but failed to do so as IBM kept the error codes for their DBMS a secret. SDL changed its name to Relational Software, Inc (RSI) in 1979, then again to Oracle Systems Corporation in 1983,[11] to align itself more closely with its flagship product Oracle Database. At this stage Bob Miner served as the company's senior programmer. On March 12, 1986, the company had its initial public offering. In 1995, Oracle Systems Corporation changed its name to Oracle Corporation, officially named Oracle, but sometimes referred to as Oracle Corporation, the name of the holding company.[14] Part of Oracle Corporation's early success arose from using the C programming language to implement its products. This eased porting to different operating systems most of which support C.
Headquartered in Waldorf, Germany, SAP also operates in more than 78 countries worldwide. The software giant has offices covered North America, LATAM, EMEA & APAC.