Epicor ERP overview, pricing, user interface & more
Epicor Kinetic ERP
Find out everything you need to know about Epicor Kinetic ERP. Discover Epicor ERP functionality, industry fit, customer references, customer reviews, license pricing and implementation with our independent overview.
PRODUCT INFORMATION:
Vendor: Epicor
Release Date: 2000
PRODUCT MARKET FIT:
51-1000 Employees
$5-100M Revenue
DEPLOYMENT:
✅ Cloud
✅ On-Premise
WHAT IS EPICOR KINETIC?
Epicor Kinetic, formerly known as Epicor ERP is an enterprise resource planning solution which is designed to fit the manufacturing industry, more specifically discrete manufacturing, mixed mode, engineer to order and more.
Kinetic is popular with small and medium-sized manufacturing companies, as well as in two-tier ERP scenarios.
FULL EPICOR KINETIC GUIDE
MODULES & FEATURES

PROS & CONS

INDUSTRY FIT

HISTORY

DEPLOYMENT

FAQ
Modules & Features List
Epicor financial management and accounting includes all of the features you need to run a slick finance department including:
General Ledger
Accounts Receivable
Accounts Payable
Fixed Assets
Budgeting
Governance, Risk and Compliance
Consolidations
Financial Analysis
Internationalization
Banking & Cash Management
Credit Management
Epicor also provides a unique set of functionality which it calls it's Global Engines. Global enginees help Epicor ERP users to configure their own tax rules to meet the needs of different jurisdictions.
Epicor Supply Chain Management
Epicor Supply Chain Management allows Epicor ERP customers to monitor their processes across supply chains. These features include:
Advanced Material Management
Contracts
Supplier Relationship Management
Shipping & Recieving
Warehouse Management
Distribution Requirements Planning
Purchase Order Approvals
Requisition Management
Stock Status
MRP
Serial tracking
Planning and Scheduling
Epicor ERP includes robust functionality for planning and scheduling which includes capabilities such as:
Material Requirements Planning (MRP)
Lead times
Forecasting and Master Production Scheduling
Multisite management
Advanced planning and scheduling
Scheduling
Resource Management
Multiplant Operations
Multisite Management
Transfer materials
Epicor is a leader in manufacturing ERP software and supports manufacturing operations for made to order (MTO), make to stock (MTS), engineer to order (ETO) or (CTO). Epicor includes features to support:
Quality Assurance
Traceability
Audit trails
Inspection
Compliance
Lead Production
KANBAN
MRP
Manufacturing execution system (MES)
Orders
Jobs Management
Advanced Production
Manufacturing Intelligence
Product Data Management
Epicor enables manufacturing companies to centralize important information and documentation for all product data in one ERP system. Epicor ERP includes features including:
Bill of materials (BOM) management
Product Lifecycle Management
Product configuration
Engineering documents
Quality documentation
PDM
CAD
Product configuration
Audit tracking
Engineering change and revision control
Product costings
Human Capital Management
Epicor helps manufacturing companies to synchronize important information about their workforce with manufacturing data, as well as streamline important human capital management and human resources processes. Epicors HCM modules includes capabilities such as:
Payroll
Human resources management
Training and recruitment
Employee Self Services
Timesheets
Holiday and absence management
Sales Management
Epicor provides manufacturers to manage their end to end processes from sales to delivery. The Epicor sales management module caters for several features to enable this including:
Estimates
Quotations
Order Management
Sales Orders
Demand Management
Storefront
Pros & Cons
Pros:
Wide and deep functionality for product centric businesses in regulated industries such as chemicals, pharmaceuticals and manufacturing & distribution.
Deployment flexibility with both Cloud (multitenant & single tenant) & On-Premise offerings.
Cons:
Many users complain of an outdated user interface.
The product future is uncertain with Sage focussing on Sage Intacct.
Industry Fit
Epicor ERP is a flexible and adaptable solution that can be tailored to the needs of various industries. However, it's particularly well-suited to certain sectors due to its specialized features and modules. Here's a breakdown:
Manufacturing: Epicor ERP is widely used in manufacturing businesses. It has modules for managing production, supply chain, quality, and maintenance. It also supports various manufacturing modes, including make-to-order, make-to-stock, engineer-to-order, project-centric, job shop, repetitive, and batch processing. With real-time data and analytics, manufacturers can improve their operational efficiency and make more informed decisions.

Distribution: Distributors can benefit from Epicor ERP's supply chain management, inventory management, and warehouse management features. The software can help distributors optimize their inventory levels, streamline their order-to-delivery processes, and improve customer service.

Retail: For retailers, Epicor offers point-of-sale (POS), eCommerce, and customer relationship management (CRM) features. The software can integrate with various sales channels, giving retailers a unified view of their customers and operations.

Services: Service businesses can use Epicor ERP to manage their projects, resources, and financials. The software also includes a field service module, which can help businesses schedule and track their field operations.

Construction and Engineering: Epicor has tools for project management, job costing, and resource management, which can be useful for construction and engineering businesses. It can help these businesses manage their projects more effectively, keep track of their costs, and optimize their resource usage.

Automotive: Epicor ERP also fits well in the automotive industry, especially for parts manufacturers and suppliers. It offers features for production planning, quality control, and compliance management.
History
Epicor ERP (Enterprise Resource Planning) is a software suite that provides businesses with a platform to manage and streamline their processes. As an integrated suite, it offers tools for managing various aspects of business operations, including manufacturing, supply chain, sales, accounting, and more.
Here is a general timeline of the history of Epicor ERP:
1972: Epicor's history can be traced back to 1972, when the original company was founded as Triad Systems. The company initially focused on providing hardware, software, and services for automotive parts wholesalers.

1984: The company's flagship software, Eagle, was launched in 1984, marking the beginning of the company's transition to a software and services provider.

1992: Triad Systems went public in 1992, and continued its operations, focusing on software and services for the manufacturing, distribution, retail, hospitality, and services industries.

2003: The company changed its name to Activant Solutions in 2003, and two years later, in 2005, it was acquired by investment firms, which took the company private.

2005-2011: Between 2005 and 2011, Activant acquired several companies, expanding its product offerings and entering new markets.

2011: In 2011, Activant Solutions was merged with Epicor Software Corporation, which was another major provider of enterprise software. The merged company retained the Epicor name. This merger resulted in a broad portfolio of solutions, including Epicor ERP, which became one of the flagship products of the company.

2011-2021: Over the next decade, Epicor continued to evolve its ERP solution, integrating advanced technologies like cloud computing, AI, and machine learning. Epicor ERP 10, for example, was built with an entirely new business architecture that brought together extensive capabilities in a modular, connected, and streamlined system.
Frequently Asked Questions (FAQ)
1. What is Epicor ERP? Epicor ERP is an enterprise resource planning software designed to help businesses streamline their processes. It offers modules for finance, production, distribution, supply chain, project management, and customer relationship management.
2. Who uses Epicor ERP? Epicor ERP is typically used by small and medium-sized businesses (SMBs) as well as larger enterprises. It's particularly popular in manufacturing, distribution, retail, and services industries.
3. Is Epicor ERP cloud-based? Yes, Epicor ERP is available both on-premises and as a cloud-based solution. The cloud version allows businesses to access the software over the internet, which can reduce the need for in-house IT infrastructure and support.
4. What integrations does Epicor ERP offer? Epicor ERP offers a wide range of integrations with other business software. These include CRM systems, BI tools, eCommerce platforms, and more. It also offers an API for custom integrations.
5. What support does Epicor offer? Epicor offers a variety of support options, including a comprehensive knowledge base, online training, and a dedicated support team. There are also various user communities where you can get tips and advice from other Epicor ERP users.
6. How can Epicor ERP help my business? Epicor ERP can help businesses streamline their operations, improve efficiency, and increase productivity. By integrating various business functions into a single system, it can provide a unified view of operations, improve decision-making, and help to identify opportunities for cost savings and growth.
7. Is Epicor ERP customizable? Yes, Epicor ERP is highly customizable. You can tailor the software to match your business's specific needs, including custom fields, workflows, and reports.
8. How much does Epicor ERP cost? Epicor ERP pricing varies based on the number of users, the modules you choose, and whether you choose the on-premises or cloud-based version. For specific pricing information, you should contact Epicor directly.
9. What kind of training does Epicor provide? Epicor provides a range of training options, including online courses, in-person training, and customized training programs. This can help your team get up to speed quickly with the software.
10. How does Epicor ERP handle data security? Epicor places a strong emphasis on data security. The software includes a range of security features, such as user access controls, data encryption, and audit trails. If you choose the cloud-based version, the data is hosted in secure, SOC-certified data centers.
Dashboards and views of Epicor Kinetic ERP can be tailored based on the user accessing the system, allowing for the user interface to be made as simple or as complex as necessary for each of your system users.
With the rebrand to 'Kinetic', Epicor has rolled out a new user interface, but Epicor 10 veterans can stick with the old style if they prefer.
Epicor ERP
Deployment
Epicor ERP is offered both as an On-Premise ERP solution as well as a Cloud ERP solution. Customers can also exercise the ability to move Epicor ERP from the Cloud to On-Premise and back again, which is a true differentiator for customers looking for the maximum flexibility.
Epicor ERP
Integration
Epicor provides multiple options for integration to enable business
Epicor ERP pricing is licensed on a subscription basis which is typically paid annually.
Licensing is dependent on the amount of users, their level or responsibilities within the system, advanced modules and third party extensions you require.
Let us know how many users you need and we'll be in touch to provide a quick, hassle free Epicor ERP cost estimate.
Start your Epicor ERP evaluation
Template
ERP Requirements Document
Compare and evaluate Oracle NetSuite as well as others ERP solutions with our free ERP requirements document checklist. Use our free template to build your own ERP functional and non-functional requirement.
DOWNLOAD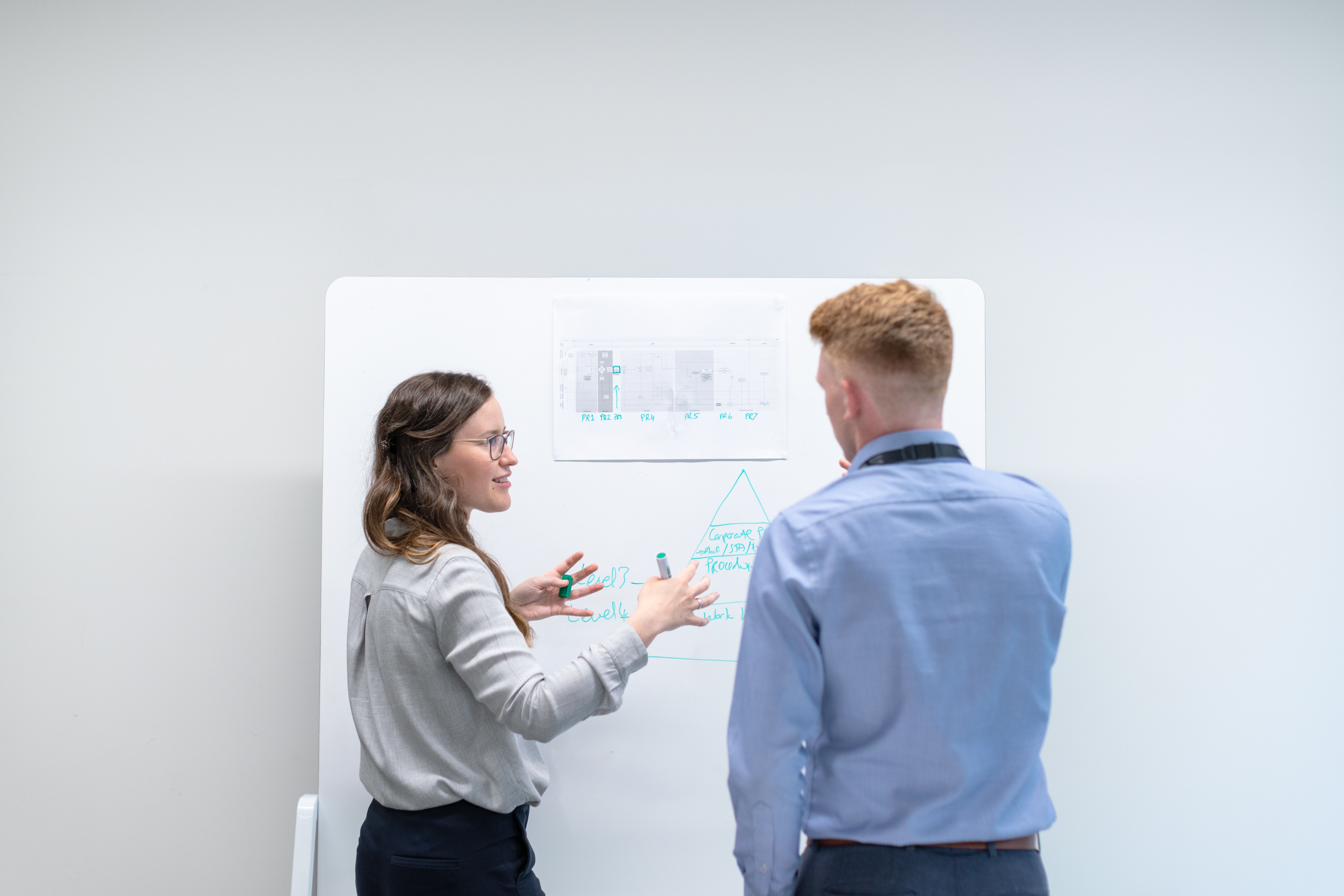 Template
ERP Vendor Selection Criteria Checklist
Start your ERP evaluation process faster by downloading our ERP Software Vendor Selection Criteria Checklist.
DOWNLOAD
Advice
Compare ERP Systems
Get 1-1 advice with an ERP Research specialist to help you compare Oracle NetSuite and select the best ERP solution for your business.
ERP ADVICE