Accounting Systems
Best ERP Accounting Software 2022
ERP Accounting software & systems allow companies to keep track of their financials whilst maximising productivity.
At ERP Research we provide independent advice and analysis for accounting & financial management systems and software. Find out which is the best accounting software and system or ERP for your business below.
Top 10 ERP Systems Report
Learn everything you need to know about the best ERP solutions in our detailed solution comparison report.
Download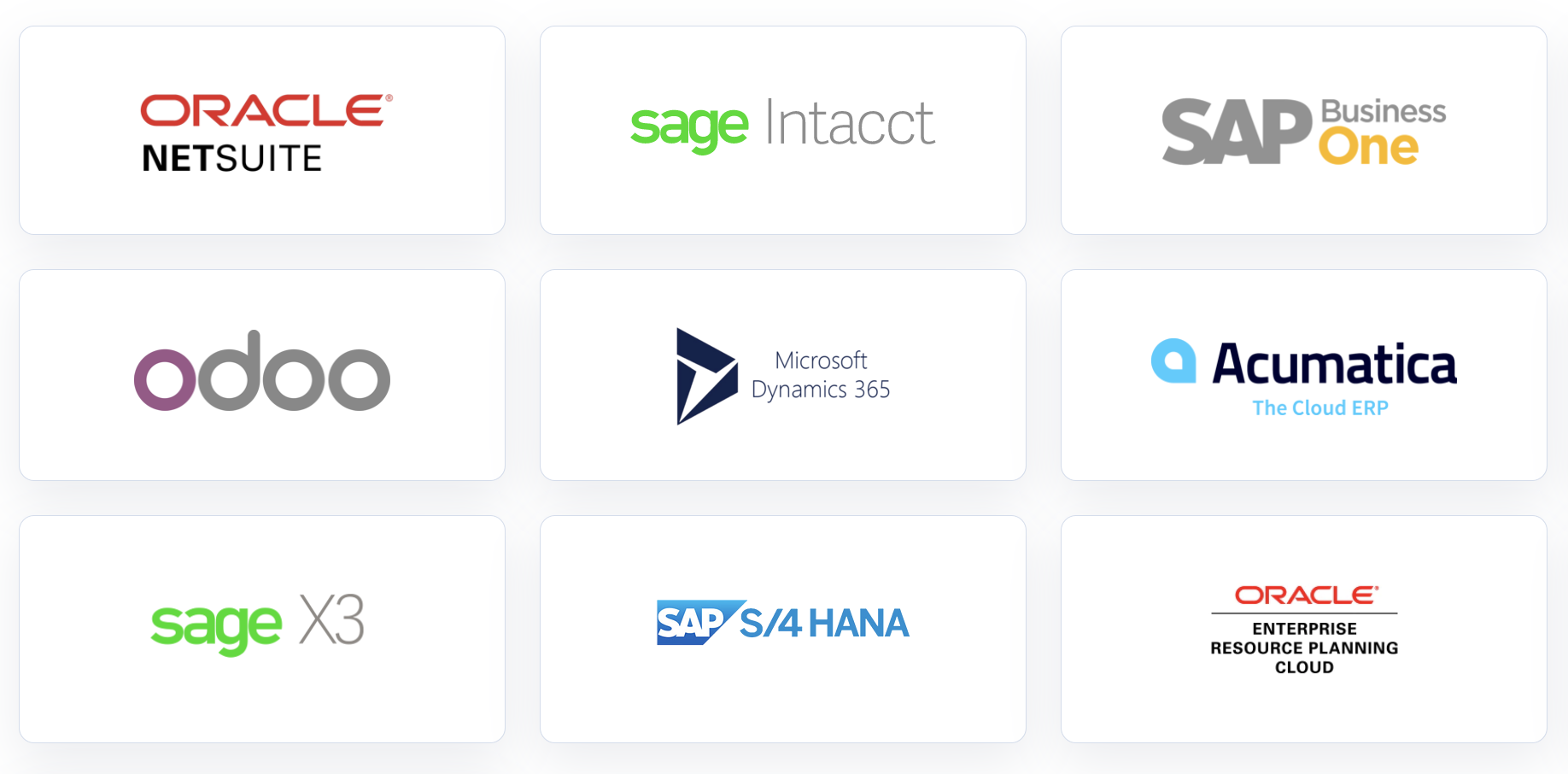 Best ERP Accounting Software for Medium Sized Businesses
In this section, we review some of the best accounting systems ad software solutions for medium sized businesses. These accounting systems and solutions are suitable for businesses with 50-1000 employees and between $10-200 million in annual turnover.
Compare ERP Accounting Systems
Can't find the ERP Accounting System for you?
Use our quick search and comparison tool to find 100+ ERP & accounting solutions for every industry and company size.
Accounting Software 2022
Supply Chain Management ERP
In this article, we'll discuss the benefits of supply chain management systems within organizations and how your organization can use a supply chain management ERP to streamline the transfer of goods around the world.
Read More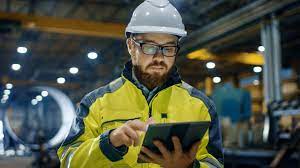 Accounting Software 2022
ERP Requirements Gathering (RFI, RFP) Template Excel
Start your ERP evaluation process with our RFI & RFP Excel template for the engineering industry.
Download
Accounting Software 2022
ERP Project Budget Calculator Template
Calculate the costs of your ERP project with our prebuilt budget calculator.
Download
ERP Accounting Software Modules & Functionality
What functionality and modules do most ERP accounting solutions and software include?
Accounting and Financials
Integrate your key business functions with ERP accounting and financials to ensure cost control and profitability across your retail business.
Enable compliance and cost control with retail ERP procurement modules and ensure your team uses preferred suppliers to optimise your spend.
Monitor stock across multiple stores, warehouse and stock in transit with retail inventory management ERP. Initiate automatic reordering and delight retail customers.
Sell your products via your ecommerce store, social media, instore or through click and collect and unite this with your back office retail ERP modules.
Quality is key to provide the best customer experience to your retail customers. Ensure your products meet quality checks and decrease return rates.
Manage assets across your business including fixed assets, real estate and more with retail ERP.
Get one view of your retail business operation with inbuilt reporting and dashboards for your ERP solution across all stores and portals.
Automate expenses requisitions and approvals for your sales team or R&D team within your ERP system.
Review your customer service history and provide better cross-selling, up-selling and post-sale customer support to help deliver products more accurately.
Flexible ERP software that's built on an open and extensible foundation, allowing you to choose the features that suit your business needs.
Access your ERP data at any time so you're more available to customers and take advantage of unexpected opportunities as they surface.
Backed by the consistency of market-leading vendors, ERP software regularly updates to ensure an optimal user experience.
ERP Accounting Software FAQ
What is ERP Accounting Software?
ERP Accounting software & systems allow business to streamline and automate their accounting and bookkeeping processes, whilst remaining compliant with local accounting laws and restrictions. Accounting systems provide companies with a structured system which enables them to access different accounting tools including general ledger, expenses management, invoicing, payments, revenue recognition, reporting and more.
Some ERP accounting systems also provide additional functionality too, such as project management, programme management, production, stock management, inventory management and more. When an accounting system provides more functionality than financial management, it is also called an ERP system or ERP software.
Why do companies choose ERP Accounting Software over pure Accounting Software?
Your business needs more than just accountants to run, well unless you're an accounting firm...
Instead, it's most likely that you:
A) Are a manufacturer of goods
B) You distribute goods to other businesses or end consumers
C) You provide services
D) You do all A, B & C.
In either scenario, you need to manage resources by which we mean physical goods or raw materials, or people and you need to do that in an effective way so that you can make a profit and grow.
The problem with accounting software is that it's good at the finance and accounting part, but not so good at the management of people and resources.
A really effective business is good at both resource management and accounting and uses both hand in hand to move forwards.
ERP systems on the other hand, enable you to synnchronise and pass data, tasks and commands from one departments to another, saving you time, increasing data and reporting quality and helping your company to do more with less.
What is the Best ERP Accounting Software?
There are hundreds of ERP accounting systems available on the market which are designed to fulfil the needs of different types of businesses. The needs of a retail business based in one country will be totally different to the needs of a global professional services company and as such - the best accounting system for your needs will very much depend.
Above, we have mapped out some of the most popular accounting software solutions for different sizes of businesses. Some of the best accounting systems include Xero, Quickbooks, SAP, Microsoft, Oracle and Netsuite. However, we recommend doing your research and due diligence before taking our word for it.
How much does ERP Accounting Software cost?
ERP Accounting software varies in cost and can range anywhere from $20 per month to several thousands. Typically ERP accounting software is priced for on a user basis - so you will pay a monthly fee or one time cost for every user which you need to purchase. You may also find that you need to purchase additional tools to complement your accounting software including business intelligence or reporting software, expenses management software, billing or payments solutions, integrations into other systems and much more.
Depending on the size and complexity of your business, you may also need to fund the implementation or setup of your accounting system to meet your needs. For a simple accounting tool, implementation may be free of cost but can range from a few thousand dollars, right up to several hundreds of thousands for larger businesses.
Compare ERP Accounting Software
Find & Compare ERP Accounting Software
Use our free tool to find and compare the market leading accounting software such as Xero, Quickbooks, Sage, Netsuite, Microsoft Dynamics and more.