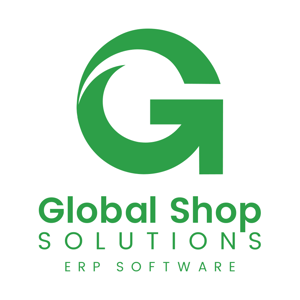 Global Shop Solutions ERP overview, pricing, user interface & more
Global Shop Solutions
Find out everything you need to know about Global Shop Solutions ERP. Discover Global Shop Solutions ERP functionality, industry fit, customer references, customer reviews, license pricing and implementation with our independent overview.
Global Shop Solutions Competitors
What is Global Shop Solutions?
Global Shop Solutions is an ERP system which is focussed on the
manufacturing
industry. It includes capabilities for financial management and accounting, production, inventory management, customer service, planning and engineering. Global Shop ERP is available as both a Cloud or On-Premise ERP solution.
Global Shop ERP can cater for
process manufacturing
,
discrete manufacturing
, engineer-to-order and make-to-stock scenarios and covers various manufacturing sub-industries including defense, medical devices, plastis, metal fabrication and more.
At ERP Research, we generally see
small and medium-sized
manufacturing businesses using Global Shop Solutions with some exceptions.
Global Shop Solutions Pros & Cons
Let's explore the various pro's & con's and strengths & weaknesses of Global Shop Solutions, provided by current users and independent analysts of the enterprise resource planning (ERP) solution:
Global Shop Solutions Pros
Deep functionality for small and medium-sized business manufacturers.
Our clients reported a very positive experience with GSS support teams.
Transparent all inclusive pricing.
Highly configurable and customizable for unique businesses and processes.
High degree of integration between different modules and functions.
Global Shop Solutions Cons
At ERP Research some of our clients have reported that Global Shop Solutions has a poor user interface.


Many users complain of a poor and slow reporting and business intelligence experience.


Updates, as with any ERP system can be challenging.
Global Shop Solutions Pricing
Global Shop Solutions pricing is licensed on a subscription basis which is typically paid annually.
Licensing is dependent on the amount of users, their level or responsibilities within the system, advanced modules and third party extensions you require.
Let us know how many users you need and we'll be in touch to provide a quick, hassle free Global Shop Solutions cost estimate.
Global Shop Solutions ERP Deployment
Global Shop Solutions can be deployed both in the Cloud or as an On-Premise ERP:
Global Shop Solutions Cloud ERP
Global Shop Solutions has two flavours of Cloud ERP deployment:
Software-as-a-Service (SaaS)
Fully managed and delivered by Global Shop Solutions
Managed Services
On-Premise Global Shop ERP licensing, managed by Global Shop Solutions.
When we work with fast growing, agile manufacturing companies, Cloud ERP is often the best choice as it can provide lower overheads and more agility, with less maintenance and IT headaches.
Global Shop Solutions On-Premise ERP
Global Shop Solutions can also be purchased as a traditional On-Premise, perpetual license.
In our experience at ERP Research, this can be the best option for companies that already have a well established IT operations team that is capable of performing backups, updates and also a great option for companies that want to maintain tight control over their data. It can also be the cheaper option if you have recently invested in IT hardware.
Global Shop Solutions Modules & Functionality
Global Shop Solutions provides a rich set of functionality through several modules within the software. In this section we'll take an in-depth look at the full list of Global Shop Solutions ERP modules available and provide an overview of the functionality in this Cloud ERP solution.
Financial Management & Accounting
Global Shop Solutions provides all of the standard accounting and financial management modules and functions you would expect from an ERP system including:
General Ledger (GL)
Accounts Recievable (AR)
Accounts Payable (AP)
Bank Reconcilliation
ACH Processing
Budgeting & Planning
Multicurrency & Exchange Rates
Aging debtors & creditors analysis
Depreciations
Cash flow forecasting and modelling
Inventory Accounting
Flexible and configurable reporting
Financial Statement Generation
Global Shop also provides manufacturing specific accounting functions which we have seen our manufacturing clients use to great benefit such as:
Job costing
Freight costing
WIP, COGS, FLOOOM
These functions allow manufacturers to control margins, efficiency at a detailed level.
Production
Global Shop Solutions has rich functionalities for production which cover:
Quality Control

Scrappage
Non-conformance tracking
Returns
Serialization
Engineering approval flows
Preventative monitoring
Disposal Management
Flexible reporting



Preventative Maintenance

Machine Maintenance and Scheduling
Work order cutoff scheduling
Tool Management
Calibration Management
Work Orders
Repairs
Maintenance Cost Tracking



Shop Floor Management

Time & Attendance Tracking / Timesheets
Job scheduling
Sequencing management
Labor cost balancing and management
Shop floor control
Work order management
Work In Progress (WIP)
Variance Reporting & Analysis
Capacity Management & Analysis
Labor Performance



Routing
Inventory Management
Global Shop Solutions provides inventory management functionality including:
Goods receiving
Multi-bin locations
Serial Number Tracking
Bill of materials management
Material Requirements Planning
Forecasting
Real time stock and inventory figures
Shipment tracking
Shipment quotations
Label printing
Barcoding
Real time reporting
Third party logistics integrations
Purchasing & Procurement
Global Shop Solutions integrates procurement and purchasing with financial management and accounting plus production and inventory in one ERP solution. Within it's inventory module, Global Shop Solutions can deliver:
Purchase Approvals and Requisitions
Spend Management and Control
Reordering rules for raw and direct materials and consumables
Integration with jobs routing and production scheduling
Auto-reordering engine and rules
Customer Service
Global Shop Solutions provides customer experience capabilities and functionality such as:
Customer Relationship Management

Quotations
Prospect Management
Event Management
Sales Forecasting
Email Marketing
Marketing Campaigns
Oppurtunity Management
Sales Order Processing
Mobile Applications for Sales



Ecommerce

Payment Processing Integration
Integration to Third Party Logistics
Integration to e-commerce platforms and webshops



Estimates and quoting

Scenario planning
Quote generation
Profit Margin Analysis
Estimate/variances



Sales Order Management

EDI integration
Order tracking
Reporting
Multiple locations
Human Resources & Payroll
Global Shop Solutions
Integrations
Global Shop Solutions provides integrations with various popular business applications and services from CRMs to payroll sofware, 3PLs, banks and more including:
Ceridian HR
ConfigureOne CPQ
FedEx
DHL
Hubspot
ADP HR
Crystal Reports
Barclays Bank
Microsoft PowerBI
Salesforce
Paycor
UPS
WooCommerce
Zoho
Start your Global Shop Solutions ERP evaluation
Template
ERP Requirements Document
Compare and evaluate Oracle NetSuite as well as others ERP solutions with our free ERP requirements document checklist. Use our free template to build your own ERP functional and non-functional requirement.
DOWNLOAD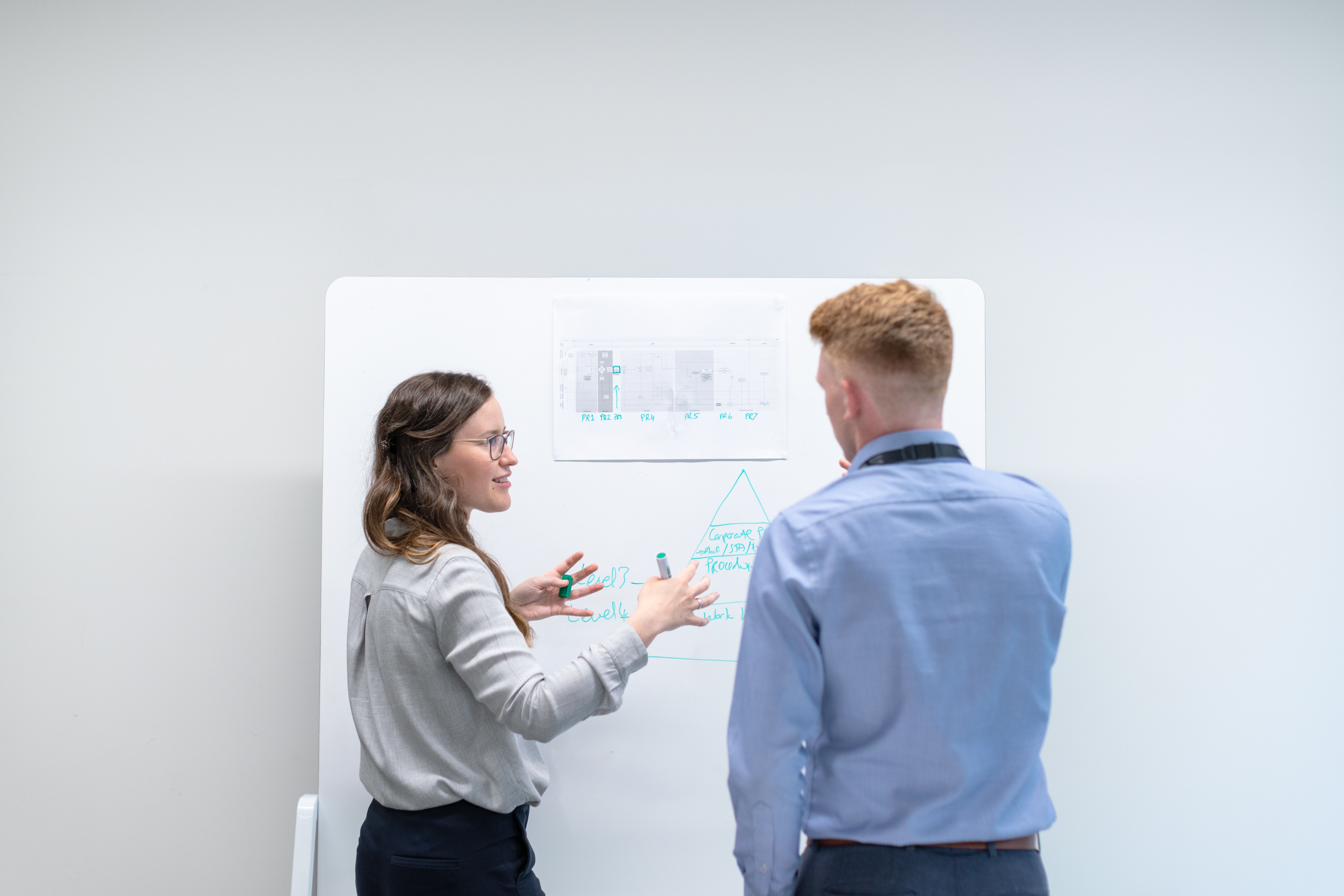 Template
ERP Vendor Selection Criteria Checklist
Start your ERP evaluation process faster by downloading our ERP Software Vendor Selection Criteria Checklist.
DOWNLOAD
Advice
Compare ERP Systems
Get 1-1 advice with an ERP Research specialist to help you compare Oracle NetSuite and select the best ERP solution for your business.
ERP ADVICE
Global Shop Solutions ERP Frequently Asked Questions (FAQ)
How much does Global Shop Solutions cost?
What is Global Shop Solutions revenue?
Global Shop Solutions reported annual revenue is $53 million.