Restaurant & Hotel ERP
Best ERP Software for Hospitality
ERP software enables hotels and restaurants and others in the hospitality industry to increase utlization KPI's, drive profitability and customer satisfaction.
At ERP Research, we help hospitality companies, hotels and restaurants to decide which ERP system suits their business needs best.
Top 10 ERP Systems
Learn everything you need to know about the best ERP solutions for hospitality, restaurants and hotels in our detailed solution comparison report.
We review some the best ERP software for hospitality companies including Netsuite, SAP, Microsoft, Workday, Acumatica and more.
Download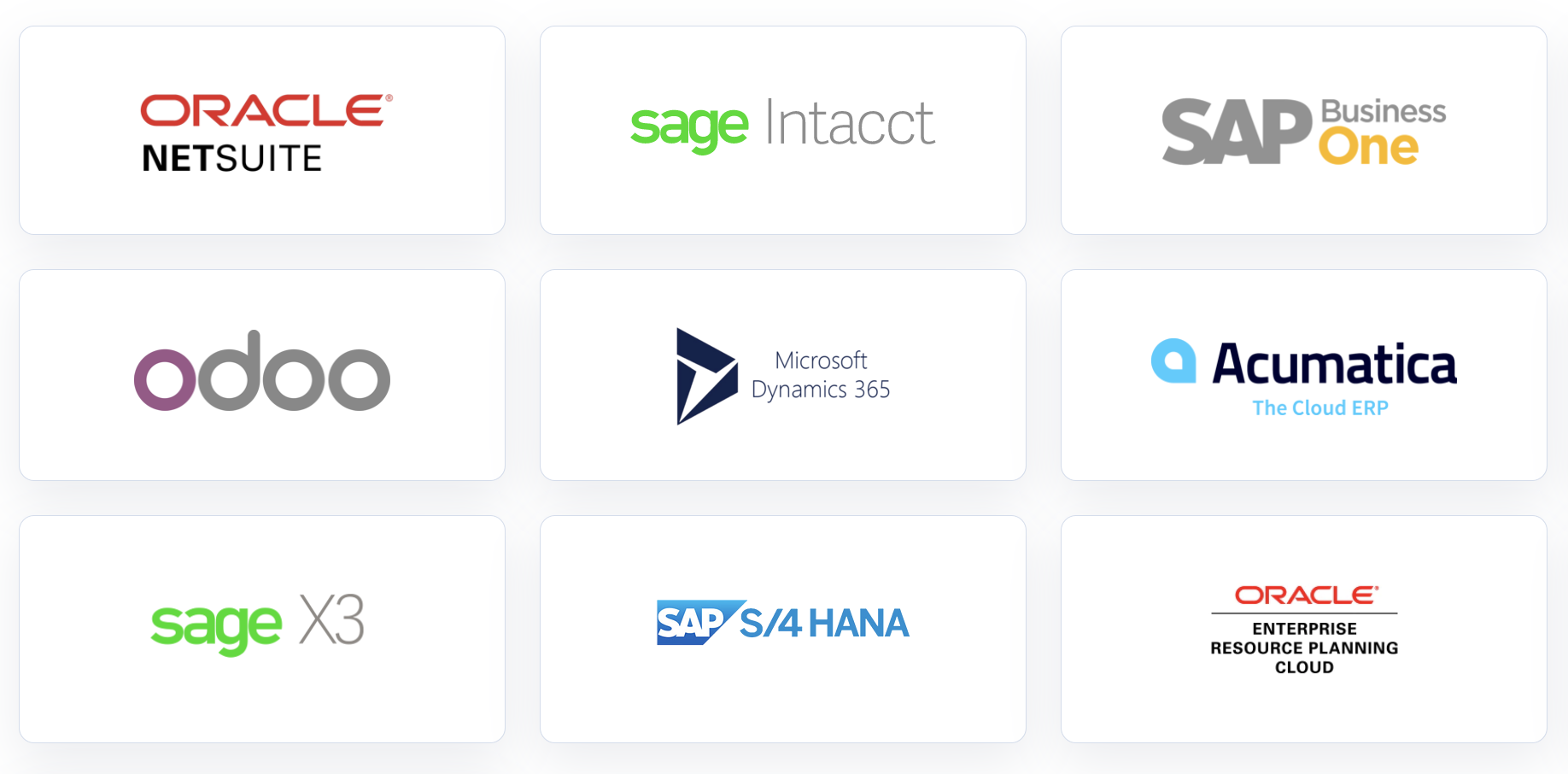 Best ERP Software for Small Hospitality Companies
If your hospitality, hotel or restaurant chain or company has between $10-250M in annual revenue, then here are some of the best ERP systems for your hospitality business:
ERP Software for Large Hospitality Firms
For larger hotel, restaurant and hospitality firms with $250 million or more in annual revenue, here are some of the best ERP software systems available:
Cloud ERP Software for Hospitality
If you are looking for Cloud ERP for hotel management, hospitality or restaurants, here are some of the best ERP solutions available:
Compare ERP for Hospitality
Can't find what you're looking for?
Use our quick search and comparison tool to find 100+ ERP solutions for every industry and company size.
Professional Services ERP Blogs
What's the difference between PSA & ERP?
In the professional services world, many organizations are adopting professional services automation tools to increase productivity. But what is professional services automation and how does it differ from enterprise resource planning?
READ MORE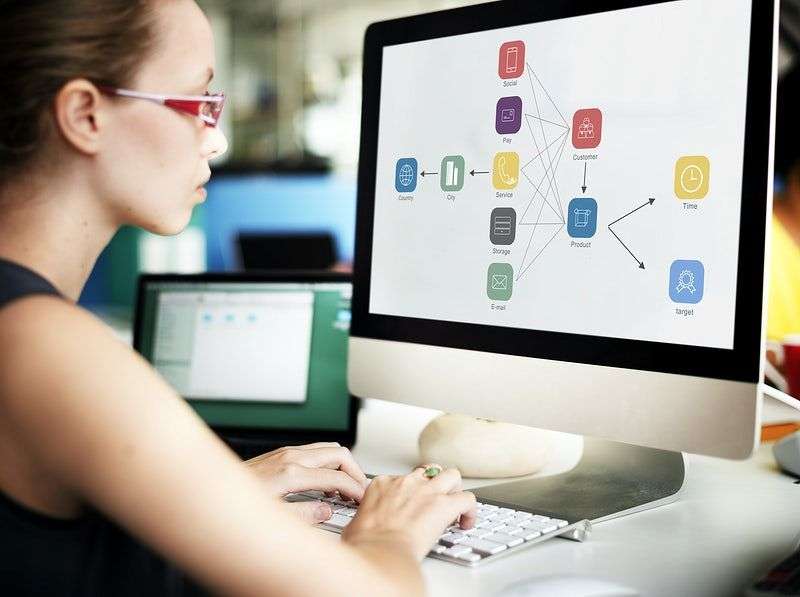 Hotel ERP
ERP Requirements Gathering (RFI, RFP) Template Excel
Start your ERP evaluation process with our RFI & RFP Excel template for the professional services industry.
DOWNLOAD
Hospitality ERP
ERP Project Budget Calculator Template
Calculate the costs of your ERP project with our prebuilt budget calculator.
DOWNLOAD
Cloud ERP for Services Companies
How does ERP help Hotels, Restaurants and Hospitality Companoies?
ERP gives hospitality companies a central repository for critical business data, enabling them to create workflows and processes to standardise business operations.
Accounting and Financials
Unify financials across your hospitality firm to increase the financial control and identify issues proactively using an ERP system.
Ensure spend and budget compliance whilst maximising industries of scale and reducing lead times in your hospitality ERP.
Manage business assets with ERP for hospitality to easily capitalise and monitor your assets.
Develop a single view of your hotel business in order to increase transparency, decision-making and ultimately drive results.
Automate expenses requisitions and approvals with integrated expenses management to help your employees be more productive.
Review your customer service history and provide better cross-selling, up-selling and post-sale customer support to help deliver products more accurately.
Deliver comprehensive inventory management that provides insight into your entire flow, from purchasing to transportation and delivery.
Track & plan sales pipeline, score leads, prospects and forecast opportunities in real-time across territories, accounts and teams.
Compile global financial, manufacturing, project and process information into a central location.
Combine your sales, customer service, and engineering processes into a single solution designed to meet the needs of a broad range of engineering tasks.
Flexible ERP software that's built on an open and extensible foundation, allowing you to choose the features that suit your business needs.
Access your ERP data at any time so you're more available to customers and take advantage of unexpected opportunities as they surface.
ERP software for the engineering industry features all of the tailored solutions an organization needs to design, build and document their projects faster.
Backed by the consistency of market-leading vendors, ERP software regularly updates to ensure an optimal user experience.
Connects customers, partners, and employees through real-time digital relationships to improve the way you do business.
ERP implementation is a longterm strategic partnership and vendors provide free unlimited technical support for clients.
Start Your ERP Journey With ERP Research
We help pharmaceutical firms to prepare for ERP change by guiding them through each stage of the process:
What is Hotel ERP?
ERP for professional services companies allows firms including legal services, lawyers, architecture and design, consulting and other services business to centralise data in their organizations. Typically, professional services ERP software typically includes modules for financial management and accounting, billing, human resources, project management, giving your employees across these departments the ability to exchange information and complete end to end business processes.
What are the benefits of Hospitality ERP?
Hospitality ERP software enables companies to increase efficiencies by positively impacting critical KPIs and processes for bars, restaurants, hotels and other hospitality companies.
Increased Efficiency
Improved Cashflow
Customer Satisfaction
Resource Utilization
A key metric for hospitality companies is their ability to monetize the expertise and time of their employees. Hotel ERP software typically enables you to measure the rate of resource utilization across your firm, to understand how to positively impact your profit margins and assess your ability to cover new customer demand.
How much does Hospitality ERP cost?
ERP software for hospitality companies can incur multiple types of cost which are primarily broken into ERP license costs, ERP implementation costs and ERP support costs. The cost of your ERP project will depend on several factors such as the size and complexity of your business, the professional services ERP software you choose and your ability to accept the standard processes and functionality the software provides.
What is the best ERP for hospitality companies?
Hospitality companies have a number of choices when it comes to choosing ERP software. Top ERP systems for hotel companies in 2022 include Netsuite, Workday, SAP Business ByDesign, Sage Intacct.
What is the best ERP for hotels?
Hotel companies typically require project management, financial management, travel and expenses and human resource capabilities in their ERP software.
ERP software for consulting companies can cover all of these needs and popular choices include SAP Business ByDesign, Deltek, Workday, Netsuite and Microsoft Dynamics.
Compare Hotel ERP Software