IFS Applications Overview, Pricing, User Interface
IFS Applications: Complete EAM & ERP Software Solution
Find out everything you need to know about IFS Applications.
We cover topics including functionality, industry fit, customer references, customer reviews,Sage Intacct pricing and implementation with our independent overview.
Lets get started.
IFS Applications Pricing
IFS Applications pricing is licensed on a subscription basis which is typically paid annually.
Licensing is dependent on the amount of users, their level or responsibilities within the system, advanced modules and third party extensions you require.
Let us know how many users you need and we'll be in touch to provide a quick, hassle free IFS Applications cost estimate.
IFS Applications User Interface (UI)
The latest rendition of IFS Applications - IFS Applications 10 ships with IFS Aurena which is a mobile first, responsive user interface which runs equally well on mobile, tablet or desktop.
IFS Applications also offers mobile applications for organizations who want to do business on the fly. These mobile applications allow IFS users to submit expense reports and perform other business critical tasks whilst out in the field. See how IFS Applications' intuitive user interface, role-based dashboards, configurable workflows, native mobile apps, robust reporting and analytics provide a modern platform for growth.
What is IFS Applications?
IFS Applications is an ERP system designed principally for mid-market organizations that focus on the field and asset based businesses. IFS Applications customers are primarily in aerospace & defense, oil & gas, engineering, construction, infrastructure, telecommunications, energy, utilities & resources, but it also serves customers in the manufacturing and professional services industry too.
IFS Applications is an ERP product from the Swedish software vendor IFS and therefore the majority of IFS customers are in Europe, however in recent years it has started to sell into the United States and other territories.
IFS Applications Functionality Overview
IFS Applications is a Cloud (SaaS) ERP solution and finance management software with a comprehensive set of integrated functionality. This functionality is built around over a number core business processes which can be configured towards the needs of your business.
IFS Applications provides several modules as part of the core product as well as many advanced modules and third party extensions.
In this section we have curated a list of the core modules and functionality which IFS Applications offers:
IFS Applications Modules
IFS Applications provides reporting and business intelligence with drill down capabilities, allowing your finance team to start with high level reports, then drill down into specific problematic transactions. IFS allows for the management of multiple companies and inter-company trading and transactions.


General Ledger | Accounts Payable | Accounts | Receivable | Consolidation | Cashflow Management | Project financials
IFS Applications Modules
This feature of IFS ERP Inventory Management helps businesses to manage their inventory levels by providing real-time visibility into stock movements and allowing the creation of reorder points, ensuring that sufficient inventory is maintained to meet demand, while reducing the risk of overstocking and stock-outs.
IFS Applications Modules
IFS HCM
With robust HR functionality, plus tight integration into other business functions such as projects, financials and field service, your employee data can flow seamlessly across the system, to ensure your customers are provided the best service and in an efficient way.
Time and Attendance Tracking | Recruitment | Training | Health and Safety | Expenses Management | Payroll | Employee and Organization Management
IFS Applications Modules
IFS Engineering
IFS Applications Engineering functionality offers strong interfaces with other business units such as finance and procurement providing better data points to help you make improved decisions and coordinate resources for technical, administration and financial delivery.
Project Deliverables | Commissioning | Asset Design | Engineering Change Management | Compatible Units
IFS Applications Modules
The end to end capabilities provide rich functionality for organizations running commercial projects for clients with abilities for recharging expenses and maintaining margins, managing internal as well as external (subcontract) workforces and supports work breakdown structures and cost breakdown structures.

Reporting | Risk Management | Budgeting & Forecasting | Planning & Scheduling | Project Management | Contract Management
IFS Applications Modules
IFS is a single, integrated, cloud-enabled application suite that is specifically designed to meet the demands of all types of manufacturing business.
Sales & Operations Planning | Materials & Resource Planning | Visual Planning & Scheduling | Configure & Make to Order | Component Repair | Project Based Manufacturing | Discrete Manufacturing | Batch Process Manufacturing | Repetitive Manufacturing | Shop Floor Reporting
IFS Applications Modules
Working in conjunction with manufacturing, you can manage your order to delivery processes in a cohesive way, even if you have disparate locations and global customers.
Demand Forecasting | Supply Chain Planning | Inventory Replenishment | Sales Orders | Supplier Relationship Management & Procurement | Shipment, Rental & Warehouse Management
IFS Applications Modules
IFS Quality Management system is built to be a fully integrated part of the overall IFS Applications suite. It interacts seamlessly with other modules such as manufacturing, purchasing, and sales. This integrated approach allows for a comprehensive and consistent view of quality across the organization, facilitating better decision-making and improved overall performance.
IFS Applications Demo
ERP Research can organize a personalized demonstration of IFS Applications. We'll reach out immediately to schedule your demo.
See how IFS Applications ERP software can help your business to create new efficiencies, hassle free by checking out our IFS reviews or by comparing ERP systems
Organise a personalized demo of IFS Applications with a local certified solution provider suited to your business needs and industry.
IFS Applications
IFS Applications Industry Fit
IFS Application provides flexible yet focused capabilities tailored toward supporting businesses with their challenges.
Which industries are best suited to IFS Applications and why?
Professional Services

Manufacturing

Engineering, Construction & Infrastructure

Aerospace & Defense
Real-time Visibility And Control Of All Your

Professional Services Activity.

IFS Applications is popular amongst professional services firms as it offers tight integration between billing, projects, time recording, finance and order management.

IFS Applications offers a lot of functionality that can help professional services firms including integrated financial, accounting and tax management, deep project management, billing, customer relationship management and more.

A service based industry in IFS ERP encompasses both small service based jobs through to complex, long term projects. The services suite enables visibility of the full customer requirement, management of the service and integration with other ERP elements to enable evidence and data based decision making and analytics.

Industry specific functionality:
Connect and automate key professional services processes
Get real-time project insight to maximise client value
Understand customer lifecycle data to effectively position your service offerings
Evaluate project and client profitability to help meet your portfolio goals
Become a smart factory with the IFS cloud manufacturing solution.
Even if you're are focused on optimising inventory, streamlining purchasing, or managing multiple locations, IFS Applications can help. Find out how IFS Applications automates complex processes, adapts to your unique requirements, and gives you full visibility into the performance of your distribution business.
Industry specific functionality:
Get a view of your entire wholesale operation from start to finish and in real time
Improve distribution efficiency
Simplify channel and partner management to meet market demand
Increase customer satisfaction and loyalty with a 360-degree view of customers
Enterprise Software For Project And Asset Lifecycle Management
IFS Applications provides a single integrated platform for project, program and portfolio management to help you meet your business goals and optimize the value of your assets. Their solution is built on a foundation of unified processes, standards and technology that integrate seamlessly across industries, organizations and geographies.
IFS Applications understand the challenges of delivering projects and managing assets and work with their customers to help them deliver projects and manage assets with confidence and control.
IFS Applications Deliver An All-in-One Solution For The Aerospace & Defense Industry
IFS Applications help manufacturers streamline operations, reduce costs and improve the bottom line by automating their Aerospace & Defense manufacturing processes. In doing so, IFS provide A&D organizations with the flexibility to create the right solution for their specific business needs.
IFS Applications full spectrum of functionality helps tier 1, 2 and 3 manufacturers & vendors serving the A&D sector increase their efficiency, productivity and profitability. Specifically IFS Applications leverage the IFS Integration Platform to provide best-of-breed functionality, tools and utilities for ERP, data processing, data management, reporting, business analysis and design, requirements management, testing and quality assurance.
IFS Applications
Third Party Extensions
IFS Applications 10 ERP Software is a feature-rich ERP software and it has inbuilt features to manage the business processes in an efficient way. But there are still some business processes which can be further streamlined with the help of third party extensions. For example, you can use a third party extension to set up a Sales Order Delivery Date for all your customers.
The extensions provide additional functionality to manage your business processes more efficiently and effectively. Connecting with the right third party extension can help you optimize your business processes, increase efficiency and save time. This is because third party extensions provide additional functionality for a module that does not exist in IFS Applications out-of-the-box.

IMPORTANT NOTE: Third party extensions can be installed on any version of IFS Applications ERP, but they have to be ordered separately for each platform. If you are running different versions of IFS Applications (IFS Applications v8 for instance) on different platforms (Windows, UNIX or Linux), you will need to buy the extension for each platform separately.
Some of the most popular extensions include:
Expenses Management
Blackline Account Reconciliation
Stripe Payment Gateway Integration
Corrigo Facilities Management
Bill.com accounts payable automation.
Salesforce Integration
Grants Management (for not for profit)
Microsoft Dynamics CRM integration
GET PRICING
IFS Applications History
Headquartered in Stockholm, Sweden, IFS has approximately 30 offices in 20 countries with over 5,000 employees worldwide. IFS was founded in 1984 and listed on the NASDAQ OMX Nordic Exchange Stockholm under the ticker symbol "IFS" in 2006. With a history of innovation spanning more than 35 years and 14,000+ customers, IFS bring together the latest in digital enterprise technology to one platform. The IFS product portfolio includes: MasterControl (MRP), QPR (production and engineering), IFS Applications (ERP and CRM), and QlikView (BI). IFS serves the world's leading companies, including half of the Fortune Global 100.
IFS provides solutions to companies within the following industries: Energy, Oil & Gas, Healthcare, Transportation, Manufacturing, Finance & Insurance, Public Sector and Commerce & Retail.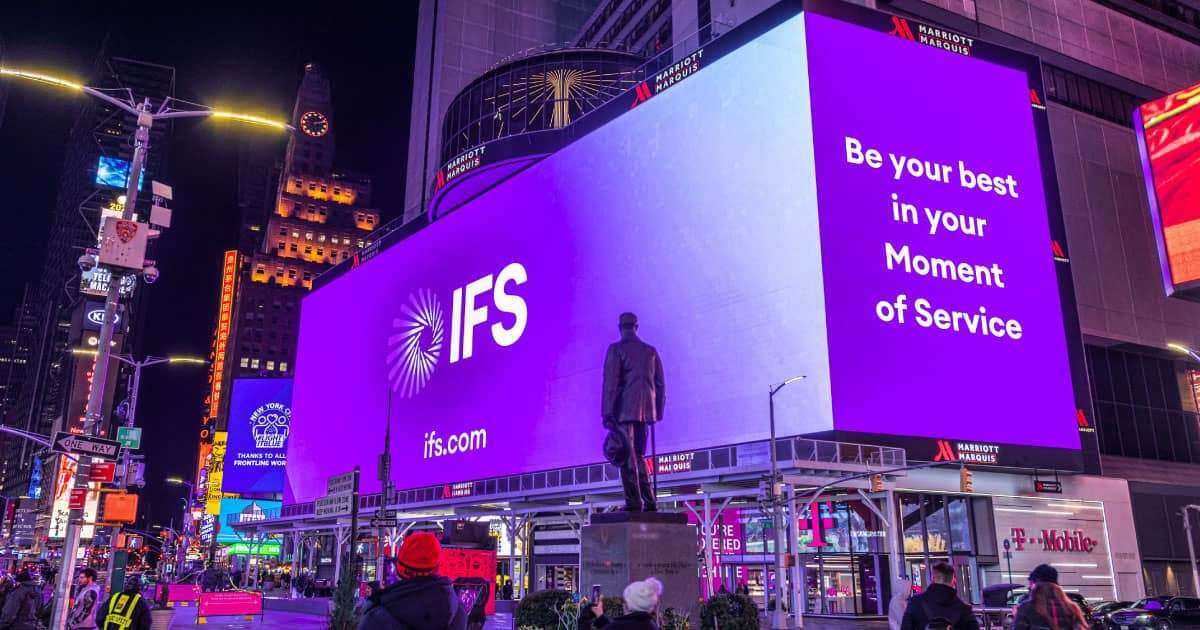 Sage Intacct
Deployment
IFS Applications is offered as a Cloud ERP solution, or through an on-premise model. Customers can choose how and where they deploy IFS Cloud, which has been engineered for the cloud but can be deployed on-premises with a choice of residency.
IFS Applications is a powerful, flexible business intelligence platform that serves as the foundation for all IFS products. Built on standard Microsoft technologies such as SQL Server and SharePoint, IFS Applications provides a secure and scalable environment for customers' data and business logic. IFS Applications allows companies to build and deploy custom cloud applications to deliver information and services across the enterprise, and to share knowledge with partners, suppliers and customers.
Learn more about IFS implementation here.
GET PRICING
IFS Applications
IFS Applications Localization, Languages & Support
In this section we'll cover the localization packs, languages and support available in IFS ERP.
Localizations
IFS Application is supported in over 40 countries.

The standard version of IFS Applications is implemented on all continents all over the world. Their largest customer implementations run IFS Applications in more than 40 countries.
Languages
IFS Applications is used in over 40 countries and currently supports:
Arabic, Brazilian Portuguese, British English, Chinese Simplified, Czech, Danish, Dutch, Finnish, French, French Canadian, German, Korean, Hungarian, Italian, Japanese, Norwegian, Polish, Portuguese, Russian, Slovak, Spanish, Swedish.
IFS Support
IFS provide a number of ways to get support for IFS Applications.
These include:
Continuous Support

Standard Support

Extended Support

Restricted Support
Start Your IFS Applications Evaluation
Template
ERP Requirements Document
Compare and evaluate IFS Applications as well as other ERP solutions with our free ERP requirements document checklist. Use our free template to build your own ERP functional and non-functional requirement.
DOWNLOAD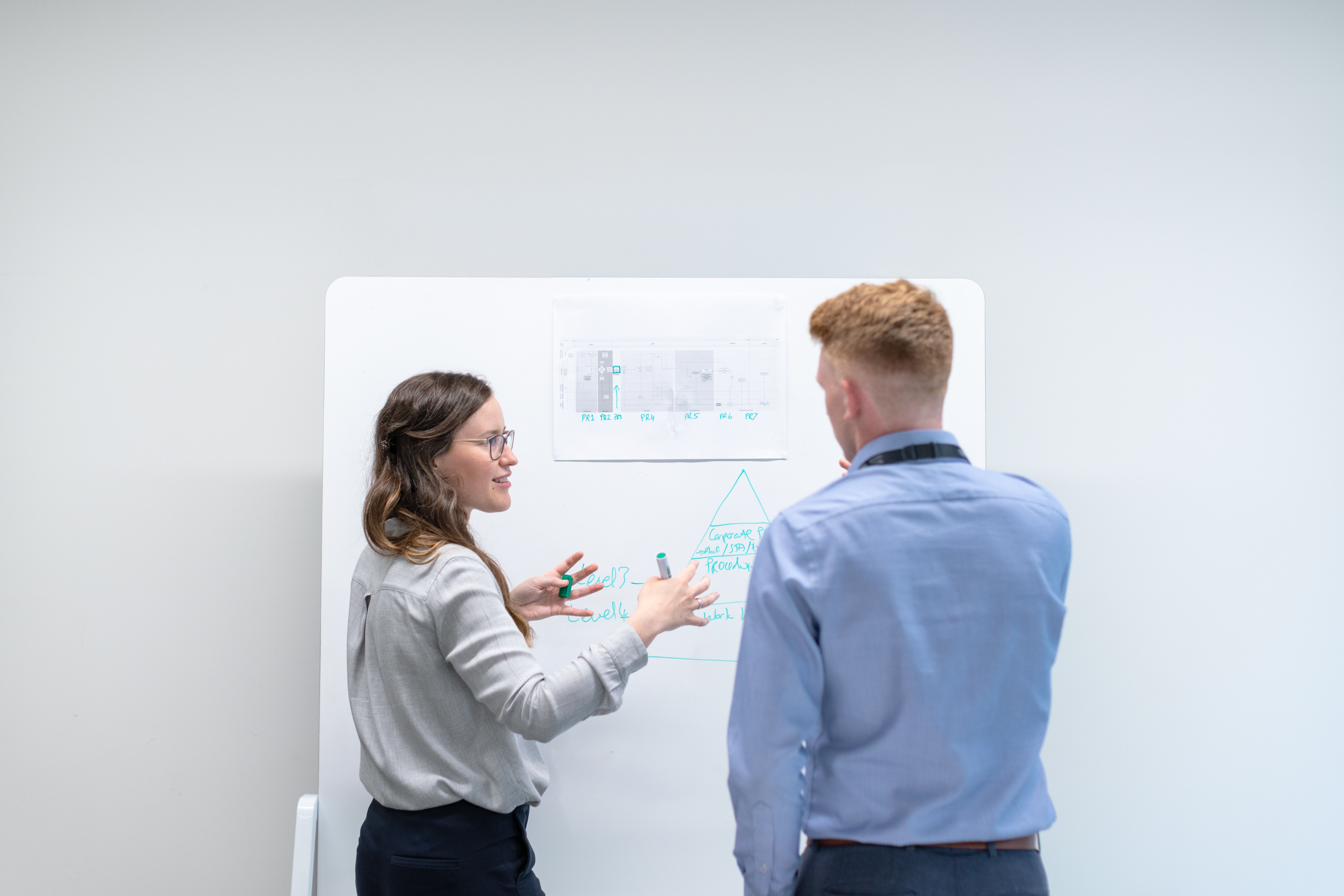 Template
ERP Vendor Selection Criteria Checklist
Start your ERP evaluation process faster by downloading our ERP Software Vendor Selection Criteria Checklist.
DOWNLOAD
Advice
Compare ERP Systems
Get 1-1 advice with an ERP Research specialist to help you compare IFS Applications and select the best ERP solution for your business.
ERP ADVICE
How much does IFS Applications cost?
The cost of implementing IFS Applications will vary from project to project. As with any ERP solution, IFS Applications has it's own set licensing, implementation and support costs. So Intacct costings are tailored to suit the requirements of their customers.
The quickest and most accurate way to understand the costs for your business is to contact a specialist software supplier. Get in touch to speak to a member of our team today.
How do I get IFS Applications ERP?
How do I get technical support for IFS Applications ERP?
As IFS Applications is sold through partners, we can help match you with an implementation partner which will be able to help you with technical problems. If your IFS Applications partner then cannot resolve the problem, they will raise a support ticket with IFS directly.
How do I find a reselling partner?
IFS Applications is sold and implemented through a global network of IFS partners with industry expertise. Contact us today for a detailed assessment, consulting services, and additional pricing.
What licenses do IFS Applications offer?
IFS Applications has multiple licensing models varying from cloud and on-premise solutions. In general, cloud customers typically pay an annual subscription fee inclusive of software, hosting, upgrades and basic support.
Get a quick, hassle free cost estimate for IFS Applications software licensing and implementation for your business.
Is IFS Applications suitable for small businesses (SMB) & SME's?
IFS Applications was purpose built to meet the specific needs of large, multi-national businesses. TheIFS Applications customer base ranges from organisations between 500 employees up to several thousands.
How do I install or implement IFS Applications?
IFS Applications is primarily implemented by IFS's value added reseller network and therefore it's generally not recommended that you try to install the solution yourself.