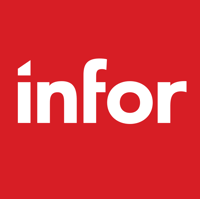 ERP Vendors
Infor ERP
Infor is an American software vendor, run from New York City that specializes in enterprise business applications for manufacturing, distribution and consumer industries. The Infor product suite includes various ERP products which streamline business operations across finance, distribution, production and sales.
Infor ERP Software
Infor offers several different ERP platforms including Infor CloudSuite Industrial and Infor M3, check out our full analysis by clicking on the pages below:
Infor ERP Whitepapers
Read our whitepapers and guides for each Infor ERP software product:
Infor ERP Software Videos
Infor ERP Software Competitors
SAP ERP solutions offer enterprise resource planning software for a wide range of industries and business sizes. Common competitors for SAP ERP are Sage, Oracle, Microsoft Dynamics, Oracle Netsuite and many others.