Infor M3 Pricing
Infor M3 pricing is licensed on a subscription basis which is typically paid annually.
Licensing is dependent on the amount of users, their level or responsibilities within the system, advanced modules and third party extensions you require.
Let us know how many users you need and we'll be in touch to provide a quick, hassle free Infor M3 cost estimate.
Infor M3 ERP Guide
Download our comprehensive guide to Infor M3
Infor M3 ERP is a versatile, cloud based business solution that can support a variety of business needs. With scalable pricing and a robust set of features, it's no wonder that so many businesses have adopted the software. You can use it to manage customers, products and orders and effectively track inventory. You can also use it to streamline your business processes.

To learn more about the software, download our free Infor M3 ebook today. It contains everything you need to know about this powerful software solution and how it can benefit your business.
What is Infor M3?
Infor M3 ERP is a cloud-based ERP for the manufacturing and distribution industries. Infor M3 has been designed as a multicompany, multicountry and multisite ERP solution which is perfect for distributed organizations operating in several locations and jurisdictions.
Infor M3 has specifically developed functionality for multiple manufacturing and distribution sub-industries, including chemicals, distribution, retail, fashion and industrial manufacturing to name but a few. These industries are catered for with specially designed implementation templates which provide specific capabilities for these sectors out of the box.
Infor M3 includes inbuilt analytics, dashboards and KPIs to bring business users closer to the information they need to make business decisions. Infor also features a market leading user interface which is accessible on multiple devices, wherever you are in the world.
Infor M3 Modules & Functionality
Infor M3 provides a rich set of functionality through several modules within the software. In this section we'll take an in-depth look at the full list of Unit4 ERP modules available and provide an overview of the functionality in this Cloud ERP solution.
Infor M3 ERP Modules
Accounting & Financial Management
Every business needs to keep accurate financial records. With Infor M3 Accounting and Finance Management, operational transactions from other modules are automatically recorded using flexible structures and rules that you can control. The integrated financial functionality handles your accounting, budgeting, consolidation and reporting requirements.
True multi-country, multi-company, and intra-company capabilities also allow you to manage multiple operational units even when they operate under different regulatory controls. Finance Management provides a single, integrated system to help you manage, control, and analyze your business operations. With a single, integrated view, you can identify and model critical trends quickly and effectively.
The Infor M3 Finance Management Suite includes:
Budgeting
Accounts Payable
Accounts Receivable
Fixed Assets
General Ledger
Group Consolidation
Cash Flow Management
Cost Accounting
Product Costing
Multiple Unit Coordination
Report Generator
Infor M3 ERP Modules
Supply Chain Management
At the heart of a manufacturing, distribution or service management business is the supply chain. Supply Chain Management provides you with a powerful set of tools to plan, schedule, and execute across your extended value chain, resulting in optimum customer service levels and profitability. Supply Chain Management helps you control and optimize information, material and financial flows throughout the organization. Whether you want to plan within your facilities or at a more strategic level across larger divisions of your organization, Supply Chain Management drives efficiencies and effectiveness from planning to procurement, from warehouse to work-in-progress.
Supply Chain Management supports the unique demands of highly regulated industries, those demanding a high degree of traceability, those managing by-products or co-products, and those with multiple alternative supply sources or processes. It is particularly suited to environments where operational agility is needed to meet the rapidly changing market demands. By offering functionality based on open standards, Supply Chain Management also provides the opportunity to capitalize on new mobile and data collection technology in the warehouse, in the factory, or anywhere along the extended supply chain.
The Infor M3 Supply Chain Management Suite includes:
Warehouse Management
Manufacturing Resource Planning
Transport Planning
Freight Cost Management
Package Management
Supply Chain Planning
Distribution Requirements Planning
Demand Planner
Master Production Scheduling
Advanced Production Planner
Procurement
e-Procurement



Infor M3 ERP Modules
Manufacturing Operations
Maintaining product definitions and managing your manufacturing operations is a critical part of your success. Manufacturing Operations simplifies complex challenges with the capability to manage traceability, change control, configured products, product attributes, laboratory inspection, co-products, and by products in discrete, process, and mixed mode manufacturing environments.
Integrated with other Infor M3 modules, Manufacturing Operations provides a single source of product data and technical documentation to make it available online to Infor M3 users. ION-enabled integration with Infor CRM provides deep insight into customer relationships and the ability to automate sales processes, manage marketing campaigns, and embed key data into Microsoft(R) Outlook(R) via the Xbar. The manufacturing execution functions bring control and transparency to your manufacturing processes and include the ability to easily integrate with automated data capture and manufacturing execution systems.
The Infor M3 Manufacturing Operations Suite includes:
Time & Attendance
Production Statistics
Manufacturing Execution
Product Configurator
Product Data Management
Attribute Control
Infor M3 ERP Modules
Enterprise Asset Management (EAM)
For businesses providing maintenance services to customers, it's critical. Enterprise Asset Management provides a solution to these challenges. Because Enterprise Asset Management is integrated with other operational, planning applications, and CRM solutions, you can synchronize maintenance with production plans to maximize efficiency, effectiveness, and utilization.
The advanced capabilities of this module focus on increasing asset reliability and therefore on improving operational capacity and output. Better maintenance planning also improves engineer scheduling, reduces the need for emergency repair and purchases, and lowers maintenance cost.
The Infor M3 Enterprise Asset Management Suite includes:
Preventive Maintenance
Diagnostics Management
Work Order Processing
Equipment & Component Control
Maintenance Performance & Costing
Vehicle Operations Management.
Infor M3 ERP Modules
Sales & Service Suite
Infor M3 includes functionality for sales and customer relationship management or CRM in its sales and service suite.
Infor M3Customer Sales & Service offers support for market development, sales and after-sales service processes-particularly in multi-channel sales environments where you need a complete picture of customer commitments. Customer Sales & Service combines web, mobile, and traditional order management tools with full service and rental management capability. Advanced internet-based sales tools give your customers self-service capabilities, helping to drive your cost of sales down.
With these applications, you can manage everything from simple discrete products to complex configured products and kits, make-toorder or make-to-stock, telesales, and EDI. You can manage your sales channels using the same availability, pricing, and fulfillment controls whether they are office or field based.
Features include:
Sales & Marketing Automation
Sales Management
e-Sales
Service Management
Rental Management
Maintenance Order Management
Project Management.
Infor M3 Pros & Cons
Let's explore the various pro's & con's and strengths & weaknesses of Infor M3 ERP, provided by current users and independent analysts of the enterprise resource planning (ERP) solution:
Infor M3
Pros & Strengths
---
Infor M3
Cons & Weaknesses
---
Infor M3
Third Party Extensions
Infor M3 ERP
Infor M3 History
Infor M4 was created in 1979 by Pamela Lopker and her husband Karl Lopker in Santa Barbara, California. The company was created with the purpose of creating an integrated business software for manufacturering organizations. The founders saw huge potential in the manufacturing software industry and QAD has certainly capitalized on this, seeing tremendous growth over its years of operation.
QAD now have over 1,600 employees and are running in over 100 companies worldwide with several editions of the solution available.

Infor M3
Deployment
Infor M3 is offered both as an On-Premise ERP solution as well as a Cloud ERP solution. Customers can also exercise the ability to move M3 ERP from the Cloud to On-Premise and back again, which is a true differentiator for customers looking for the maximum flexibility.
Infor M3 Support
Infor M3 offers global network of local support centers gives 24/7 access to answers, in multiple languages. Support is also provided through online self service resources. Remote access diagnostic tools, extensive searchable knowledge base, online documentation and training guides ensure fast time-to-value during implementation and beyond for Infor M3 ERP users.
Infor M3 ERP also offers:
• Phone, web and chat access • 24/7 critical system down support • Global access to live support • Remote access diagnostics • Established incident response times based on severity Online Self Service • Unlimited and personalized Web Accounts for each employee • QAD Knowledgebase • Incident creation and tracking • QAD Learning Center • Product documentation library • Product training guides • QAD store & download center • QAD license usage tool • QAD forums New Releases & Product Updates • Major and minor releases and upgrades • Product changes information system • Proactive customer advisories • Compatibility guide
Infor M3
Localizations
QAD ERP claims that their software has been deployed in over 110 countries, configured towards local tax standards.
However, from Oracle NetSuite's SuiteApp website, many of them are offered via local partners rather than via Oracle NetSuite themselves.
Infor M3 ERP
Languages
Oracle NetSuite currently supports 27 languages.
Infor M3 Learning & Enablement
In this section we'll cover the localization packs, languages and support available in Infor M3 ERP
Start your Infor M3 ERP evaluation
Template
ERP Requirements Document
Compare and evaluate Oracle NetSuite as well as others ERP solutions with our free ERP requirements document checklist. Use our free template to build your own ERP functional and non-functional requirement.
DOWNLOAD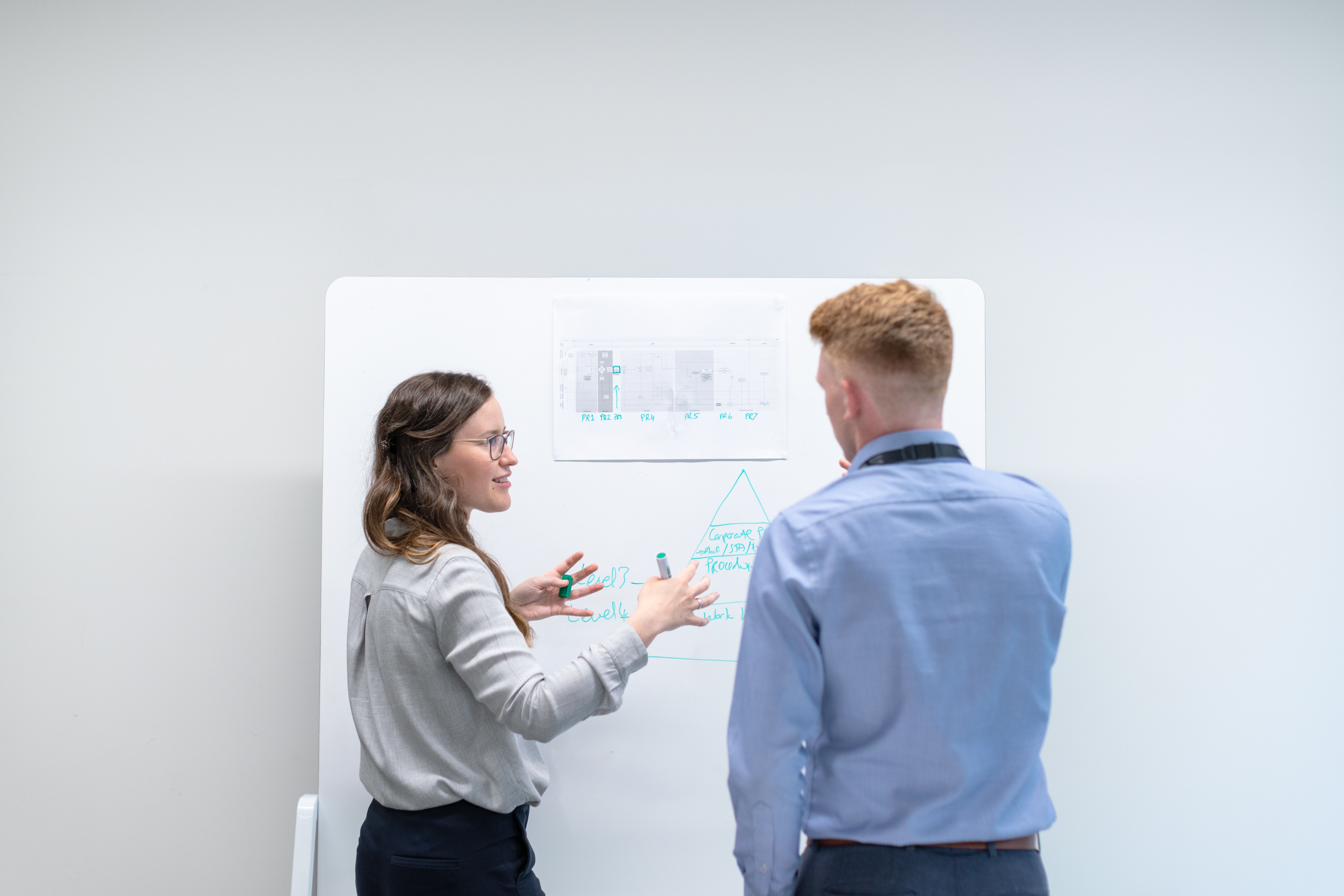 Template
ERP Vendor Selection Criteria Checklist
Start your ERP evaluation process faster by downloading our ERP Software Vendor Selection Criteria Checklist.
DOWNLOAD
Advice
Compare ERP Systems
Get 1-1 advice with an ERP Research specialist to help you compare Oracle NetSuite and select the best ERP solution for your business.
ERP ADVICE
Unit4 ERP
Infor M3 ERP Frequently Asked Questions (FAQ)