Infor Partners
Find the perfect Infor partner with our Infor partner directory which provides a list of Infor consultants from across the Infor Partner Network (IPN).
We have listed Infor consultants, consulting firms, consultants and service providers from around the world, including the USA, United Kingdom, Canada and more.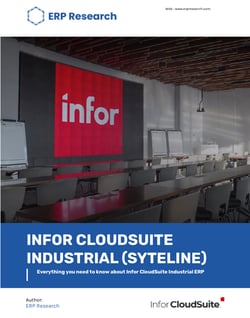 Infor Consulting & Solution Guide
Before you sign contracts with any Infor consulting firm, make sure you read our free, independent Infor Implementation Guide and Solution Overview.
DOWNLOAD
United States of America
Infor Partners
United Kingdom
Infor Partners
Infor Partner FAQ
What is the Infor Partner Network (IPN)?
The Infor Partner Network (IPN) is Infors global network and ecosystem of Infor partners who provide services to Infor customers including consulting, implementation, integration, solution extensions and addons for Infor ERP and support services as well as education. Through its partners, Infor complements its core ERP offering with specialized and niche capabilities that allow it to implement the finishing touches on its core ERP platforms.
What services do Infor Partners provide?
There are many types of Infor Partners who provide differing sets of service to Infor customers and users. Infor Partners include 'Sell & Install' partners, 'Alliance' Partners, 'Technology Partners', 'Solution' partners and 'Complementary' partners.
In plain English, these Infor partners play different roles in the Infor partner ecosystem. Some of these partners specialize in implementing Infor into particular industry niches, whereas others focus on implementing Infor alongside other best-of-breed applications. Partners such as Amazon Web Services (AWS) simply provide the technology, hosting and digital platform which powers the Infor ERP solution. Others focus on providing specific functionality and best of breed addons to enrich the core Infor ERP solution.
Where can I find Infor Partners?
Infor provides its own list of Infor partners, however here at ERP Research we curate our own directory to give you an independent view of the Infor partner ecosystem.
How do I choose an Infor Partner?
When considering an Infor Partner we recommend interviewing 3-4 Infor consulting firms to ensure you review a wide range of offerings and find the Infor Partner best suited to your needs. It is worth considering: company size, geography, customer references, price, resource availability and support model when choosing an Infor partner.
Become a partner
Interested in becoming a member of the ERP Research Partner directory?