ERP Vendors
Microsoft Overview
Microsoft's ERP solutions are a comprehensive portfolio of business applications that can be tailored to suit your specific business requirements and can help you adapt and innovate to continually improve your business operations. Microsoft ERP delivers an integrated, flexible and secure suite of business applications that enables you to create operational excellence, empower your employees with breakthrough self-service, replace antiquated disconnected systems, and connect everyone throughout your organization.
Find out everything you need to know about Microsoft including company information, history, product set, financials and the Microsoft ERP solutions.
Contents:
1. Microsoft Software Solutions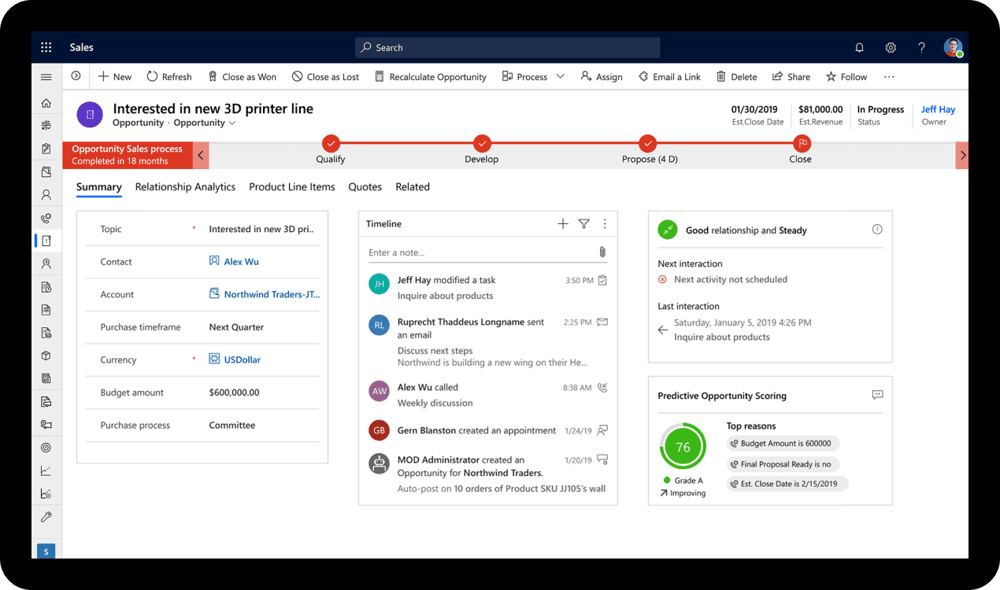 Microsoft Dynamics Great Plains
Microsoft Dynamics Great Plains, also known as Microsoft Dynamics GP or simply 'Great Plains' is an older member of the Microsoft Dynamics ERP family which is widely used by small and medium sized businesses all around the world.
LEARN MORE
Microsoft Dynamics Business Central
Business Central is an enterprise resource planning (ERP) system that provides companies with a single source of data, from which to view and analyze business operations. The ERP solution also increases collaboration capabilities that allow users to create custom business solutions without technical development expertise.
LEARN MORE
Overview

History

Geography

Financials
Microsoft is an American multinational technology company headquartered in Redmond, Washington. It develops, manufactures, licenses, supports and sells computer software, consumer electronics and personal computers and services. Its best-known software products are the Microsoft Windows line of operating systems, Microsoft Office office suite, Internet Explorer web browser and now it's ERP solution - Microsoft Dynamics 365. Its flagship hardware products are the Xbox game consoles and the Microsoft Surface tablet lineup.
The history of Microsoft is a journey that started with the launch of two products in 1975 by Bill Gates and Paul Allen - Altair BASIC and Microsoft software. As the world's third-largest software maker, Microsoft is a name that is recognized around the world. Since its founding in 1975, Microsoft has not just grown into one of the most respected companies in the world, it has become one of the most powerful names in technology history.
Microsoft is a worldwide company that offers support in many countries. Microsoft Corporation's international headquarters are located in Redmond, Washington. With more than 100,000 employees and 593 offices around the globe, the software giant has offices in many countries and has development centers in Bangalore, Beijing, Buenos Aires, Dallas, Helsinki, Mountain View, Munich, New Delhi, San Francisco and Sao Paulo.
Fiscal 2019 was a record-breaking year for Microsoft. As businesses around the world continue to digitize their operations, the company has delivered more than $125 billion in revenue, $43 billion in operating income, and more than $50 billion in operating cash flow—and returned more than $30 billion to shareholders.
Independent ERP software reviews for small and mid-sized businesses