Odoo ERP Overview, Pricing, User Interface
Odoo ERP Pricing
Odoo ERP is licensed on a subscription basis which is typically paid annually.
Licensing is dependent on the amount of users, their level or responsibilities within the system, advanced modules and third party extensions you require.
Let us know how many users you need and we'll be in touch to provide a quick, hassle free Odoo cost estimate.
Odoo Ebook
Download our comprehensive guide to Odoo ERP
Our Odoo ebook includes the latest features and functions of SAP Odoo ERP. Odoo is a free open source ERP system that is compatible with SAP products like SAP Business One, Microsoft Dynamics 365 and other major ERP products. Odoo ERP comes with wide variety of modules for your business needs. We have compiled a comprehensive guide to help you get started with Odoo ERP.
Odoo ERP User Interface (UI)
The Odoo Interface gives users a consistent experience across devices, including web, tablet and mobile devices. Users interact with familiar navigation and forms, and content like contacts and tasks moves more seamlessly between devices and platforms.
What is Odoo ERP?
Odoo, formerly OpenERP and TinyERP, stands for OnDemand (SaaS) Offer from OpenERP. Odoo is based in Belgium and has a relatively short history in comparison to some of its larger competitors, being founded in 2005.

Odoo ERP has been developed for small and medium businesses and is available in the cloud or on-premise. Using open source software, the ERP is highly customizable. Developers are able to easily access and make modifications to the modules, tailoring the software to your organizations specific requirements.

Odoo ERP can be sourced in two ways:
1. The 'Enterprise' edition, this is purchased on a SaaS subscription and can be hosted on the cloud or via desktop.
2. The 'Community' edition, which is a free, desktop only version.
Odoo can also integrate with other systems, including payment processors and external shipping systems, such as those of Amazon, eBay, UPS, FedEx and QuickBooks. Odoo ERP has a number of modules available; CRM, Accounting, eCommerce, MRP, POS, Project Management, Timesheets, Reporting and Inventory Management. We explore the functionality of these key modules further in this article.
Odoo ERP Functionality Overview
Make Odoo ERP your own. Between the Odoo apps and the tens of thousands of Community apps, there is something to help address all of your business needs in a single, cost-effective and modular solution: no more work to get different technology cooperating.
Odoo apps are perfectly integrated with each other, allowing you to fully automate your business processes and reap the savings and benefits.
Odoo Modules
Odoo Accounting & Invoicing
The Odoo Accounting & Invoicing modules provide all the general financial processes needed within an organization, including accounts payable and receivable, bank reconciliations and cash management, and taxes and reporting.
Odoo Modules
Odoo Project Management
The Project Management module provides the ability to manage multiple projects and resources using a multitude of views, including Gantt Chart, calendar, graph, Kanban and pivot table analysis.
Odoo Modules
Odoo Inventory Management
The Inventory Management module provides full traceability from supplier to customer for all your organizations products, whether you have a single inventory or a complex warehouse map across geographies.
Odoo Modules
Odoo Manufacturing
The Manufacturing module integrates with other key Odoo apps including Quality, Maintenance and PLM. The Manufacturing module provides a Work centre Control Panel which displays work orders, progress, production quantities, work instructions and time tracking amongst other features.
Odoo Modules
Odoo eCommerce
The eCommerce module enables your organization to develop the online shopping experience by choosing one of the available template websites and customizing it in order to showcase your business and product range.
Odoo Modules
Odoo Timesheets
Through the timesheet module employees can record activities flexibly and on the go using the time tracking app, whilst also providing managers with the ability to view and report on team timesheets and link to sales orders.
Odoo ERP
Odoo ERP Industry Fit
Which industries are best suited to Odoo ERP and why?
Professional Services

Distribution

Retail & eCommerce

Manufacturing
Services Businesses Run Better with Odoo ERP
Odoo ERP offers a lot of functionality that can help professional services firms including integrated financial management & accounting, deep project management, billing, customer relationship management and more.
The Scalable Foundation For Modern Distribution Companies
Odoo is an ERP solution that distribution organizations can use to manage core business operations including finance, operations, supply chain, and human capital management. Odoo ERP has a suite of applications that are perfect for distribution organizations looking for an integrated view of all financial and operational data. As such it provides strong capabilities for invoicing, delivery notes and product tracking. This allows distribution businesses to manage the whole warehouse to delivery process as well as fulfilment.
Odoo ERP Delivers An All-in-One Solution For Online Stores
With an integrated eCommerce platform, inventory and sales can easily be maintained via automatic stock adjustments and reporting.
Dedicated customer portals help keep customer data organized with order tracking and claims, allowing customers to download invoices and delivery orders as well as view pending shipments from a single location.
Helping manufacturing organizations to streamline shop floor processes
Odoo is a comprehensive ERP solution with capabilities that can help manufacturing organizations manage core business processes. Odoo ERP can help users manage core business processes such as budgeting, forecasting, shop floor management, performance. Odoo ERP can also integrate with other apps to provide users with the tools needed to complete manufacturing tasks faster.
Odoo ERP Pros & Cons
Let's explore the various pro's & con's and strengths & weaknesses of Odoo ERP, provided by current users and independent analysts of the enterprise resource planning (ERP) solution:
Odoo ERP
Pros & Strengths
---
Odoo ERP
Cons & Weaknesses
---
Odoo ERP
Third Party Extensions
Like many other ERP vendors, Odoo offers third party vendor extensions via its internal app store. It offers seamless integration with applications such as Whatsapp, Amazon and QuickBooks and around 16,000 other third-party apps which extend the functionality of your ERP.

The third party apps include:
• Payroll
• Asset Management
• Budget Management
• Sales Order Automation
• Product Lifecycle Management
• Data Migration
• Stock Picking
Odoo ERP History
Odoo was launched in 2005 by Fabien Pickaers in Brussels, Belgium. During this time, the product which Piackers developed was labelled TinyERP. In 2008, the company was renamed OpenERP.

In 2014, having grown significantly, OpenERP became Odoo. No longer solely focussed on ERP, Odoo have also invested in the development of business solutions such as CRM, e-commerce and business intelligence.

Odoo's offices continue to be headquartered in Belgium, but have also established a global network from offices in the US, Mexico, Luxemburg, India, China and UAE. The company now boasts over 950 employees and 5million+ users, with notable customers including Toyota, Hyundai, Danone and Cox.
Pickaers continues to lead the company as CEO and is supported by a leadership team who have a long tenure with the organization, many of who have been with the business since the days of TinyERP.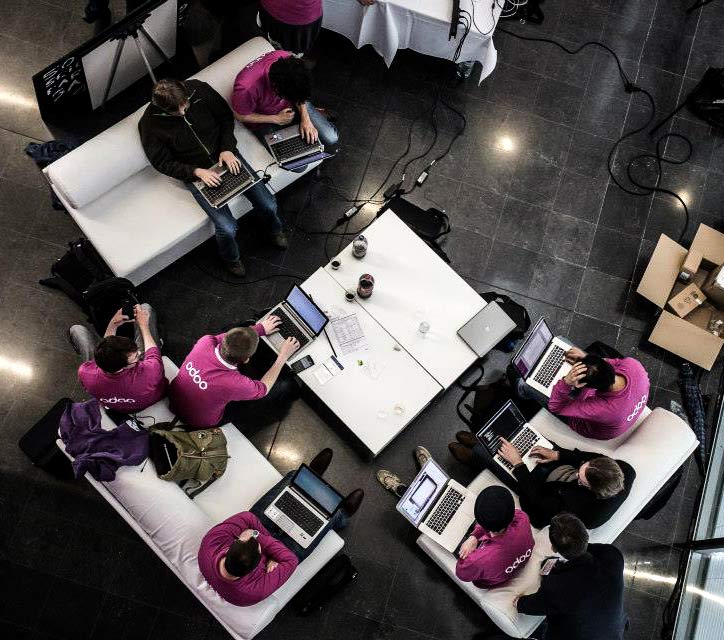 Odoo ERP
Deployment
Unlike some ERP vendors who only offer Cloud or On-Premise ERP solutions, Odoo offer a range of hosting and licensing options:
• Software as a Service (SaaS) – when deployed via SaaS your Odoo software is hosted on Amazon Web Services (AWS), allowing you to access the software from any web browser or other web connected device, such as mobile or tablet. All infrastructure and upgrades are handled by Acumatica and you pay an annual software subscription.
• Private Cloud Subscription (PCS) – with the PCS option, your software is hosted in a private cloud with a hosting provider that you choose or can be hosted on premise. The subscription fee is again annual, however with the added benefit of updates being included in the subscription cost. In this scenario it is up to your organization when updates are applied.
• Perpetual purchase – this is a fairly traditional method of purchase. With this option an organization purchases the software and then pays a yearly 'maintenance' fee to keep the software up to date. In a Perpetual purchase, the initial fee is slightly lower, as it does not include the associated hosting and cloud services costs.
Odoo ERP
Odoo ERP Localization, Languages & Support
In this section we'll cover the localization packs, languages and support available in Odoo ERP.
Localizations
Odoo claims that their software has been deployed in 40 countries, configured towards local tax standards.
Languages
Odoo ERP currently supports 11 languages.
Support
An Odoo Online subscription includes
unlimited 24hr support at no extra cost, Monday to Friday
. The Odoo teams are located around the world to ensure there is support, no matter the location. A support representative could communicate to you from San Francisco, Belgium, or India.
Start Your Odoo ERP Evaluation
Template
ERP Requirements Document
Compare and evaluate Odoo ERP as well as other ERP solutions with our free ERP requirements document checklist. Use our free template to build your own ERP functional and non-functional requirement.
DOWNLOAD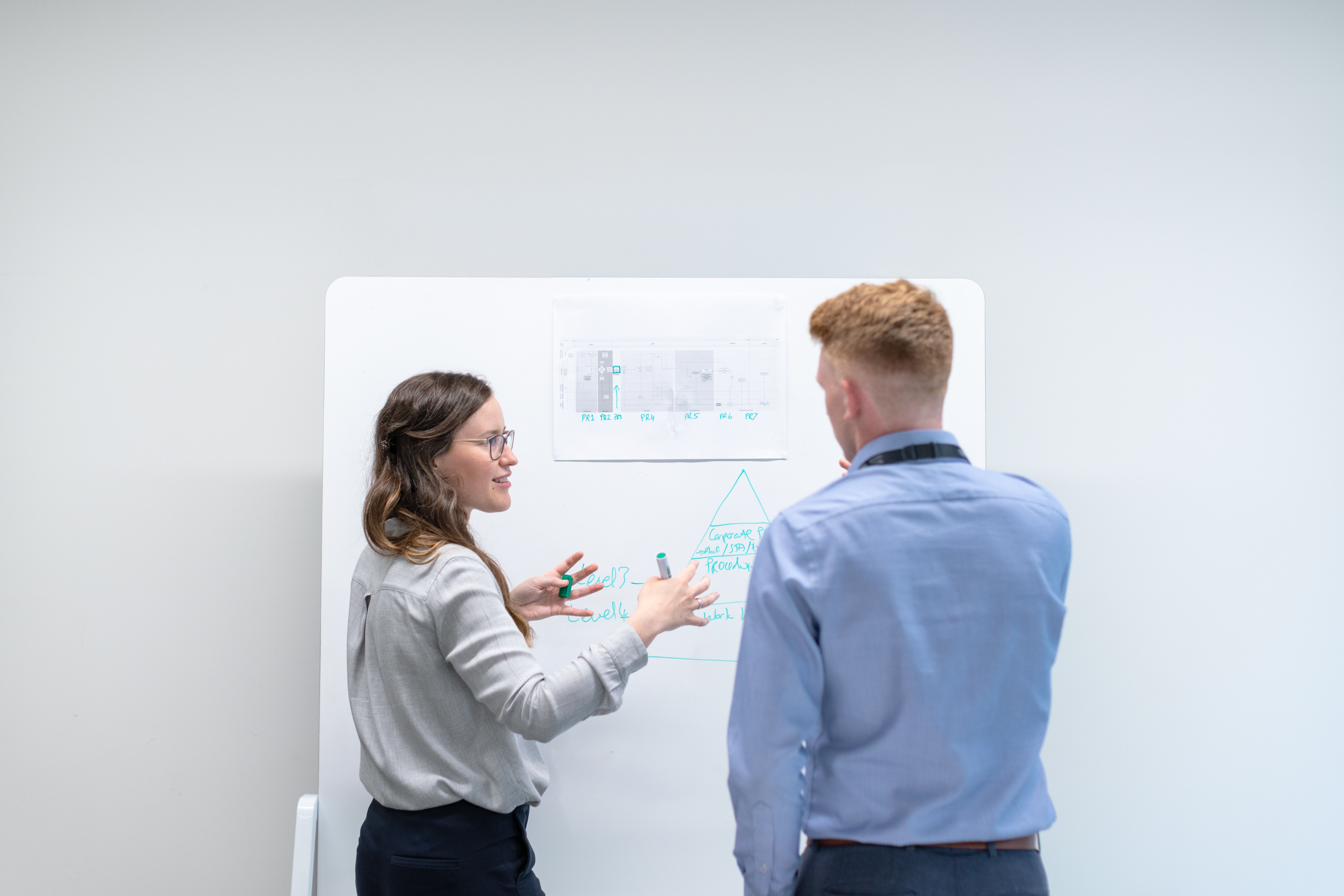 Template
ERP Vendor Selection Criteria Checklist
Start your ERP evaluation process faster by downloading our ERP Software Vendor Selection Criteria Checklist.
DOWNLOAD
Advice
Compare ERP Systems
Get 1-1 advice with an ERP Research specialist to help you compare Odoo ERP and select the best ERP solution for your business.
ERP ADVICE
Is Odoo ERP available in my country/region?
Odoo ERP is available in a limited number of markets, but new countries are added through Odoo-led localization or through partner-led localisations.
How do I get Odoo ERP?
You can contact us for a free demo to explore Odoo ERP. If you want to explore the complete functionality and module available. Compare ERP solutions here.
To help you get ready for doing business in Odoo ERP, you can download our assisted setup guides, templates or documents for getting your project set up. Get ready for Odoo ERP by visiting our resources.
When you are ready to buy Odoo ERP, you can request pricing on the Odoo page. For more information, see our free ERP advice page.
What is the Odoo Enterprise Edition?
Odoo is shipped with 2 different versions: Odoo Community Version and Enterprise Version.
Community version will be similar to Enterprise but with some enhancements for most of the modules.
Enterprise version will be based on Community version + set of exclusive module for Enterprise Contract such as Bank Reconciliation, Clean layout, Responsive to mobile device etc
How do you define a paying user?
A user is defined as an employee or a supplier who has or will have access to Odoo in create and/or edit mode. External users (such as clients or suppliers who are portal users) are not counted in the number of users. For example:
An employee who reports their expenses or timesheet is counted as a user;
A third party accountant who uses Odoo to work on your numbers will be counted as a user;
Customers and suppliers that have access to their invoices on-line will NOT be counted as users;
Visitors to the Odoo website will NOT be counted as users.
How do I find a reselling partner?
Dynamics 365 is sold and implemented through a global network of Dynamics 365 partners with industry expertise. Contact us today for a detailed assessment, consulting services, and additional pricing.