Oracle Netsuite Solution Guide
Download the Oracle NetSuite Solution Guide
This ebook includes the latest features and functions of Oracle NetSuite ERP.

Get a free copy of the Netsuite Ebook and learn why over 20,000 other companies have adopted Netsuite. Netsuite has the most advanced cloud ERP software that lets you grow quickly and integrate real-time data on mobile devices. Learn how this cloud accounting and financial management solution can help you save time, reduce costs, and get a clearer view of your business. Click here to download our free ebook to see how you can streamline accounting.
This ebook is the best aide for finance, supply chain and IT executives who are evaluating new ERP systems and software for their businesses.
The guide will be sent to your email address, so please enter your details carefully: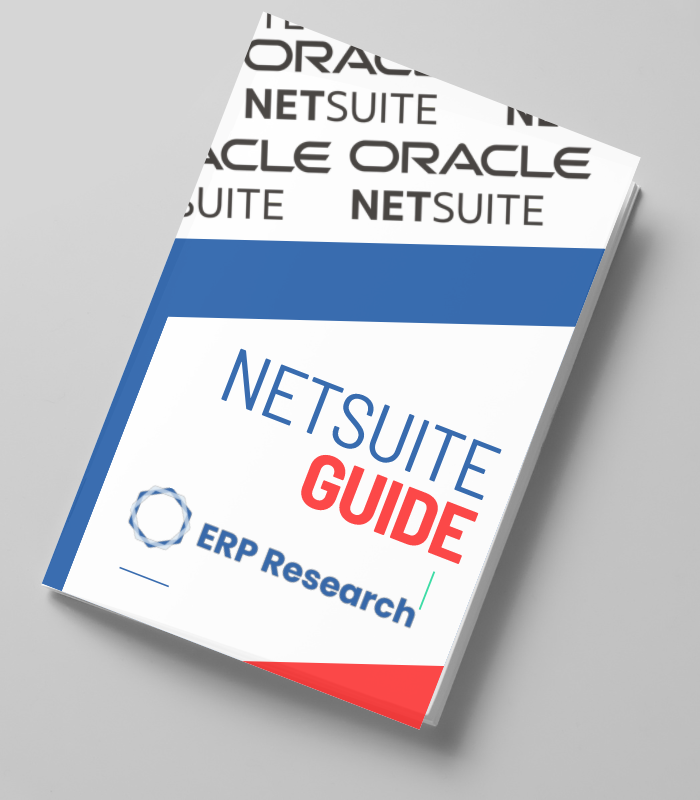 PRODUCT DEEP DIVE
Functionality & modules
Integrations
Localizations
PRICING & COMMERCIALS
Hidden costs
License model
Implementation costs
IMPLEMENTATION
Best practices
Examples & case studies
Costs
MARKET ANALYSIS
Industry suitability
Customer list
Acquisitions