Pharmaceutical ERP
Best ERP Software for Pharmaceuticals & Biotechnology
ERP for pharmaceuticals enable companies to stay compliant, assure quality and drive efficiencies to improve patient outcomes.
At ERP Research we provide independent advice and analysis for pharmaceutical ERP systems.
Top 10 ERP Systems For Pharmaceuticals
Learn everything you need to know about the best ERP solutions for pharmaceuticals in our detailed solution comparison report.
We compare pharmaceutical industry ERP including SAP, Netsuite, Oracle, Microsoft, Infor and more.
Download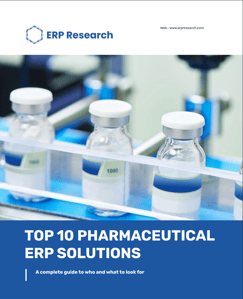 Best Pharma & Biotech ERP for SMB & SME
ERP software for pharmaceutical companies that are small and midsized need to strike a fine balance between depth of functionality and cost.
Below are some ERP solutions for pharmaceutical & biotech companies in the SMB space:
Best Pharma & Biotech ERP for Growing & Mature Enterprises
ERP for pharmaceutical companies that are already well established brings more functionality and greater flexibility.
Below are popular ERP systems for pharmaceutical companies that operate at scale, globally:
Compare Pharmaceutical ERP
Benefits of using ERP
Key ERP Modules & Features for Pharmaceuticals
ERP systems allow companies in the pharmaceutical & biotechnology industry to share data amongst different departments, eliminating information silos whilst enabling them to handle compliance and regulatory measures easily.
But what is the key ERP functionality for pharmaceutical and biotechnology companies? Which ERP modules are critical for pharmaceutical companies?
Accounting and Financials
Pharmaceutical ERP enables you to unite financials across multiple entities and geographies with tight integration to key pharmaceutical business processes.
Enable compliance and cost control with pharmaceutical ERP that provides approval matrixes, purchase requisitions, orders and control.
Integrate with contract manufacturing organizations (CMO) or run production in house with pharmaceutical ERP that enables easy compliance and traceability.
Monitor stock and inventory across multiple locations and perform real time valuations in pharmaceutical ERP software.
Modern pharmaceutical ERP gives you the power to control quality at all steps of your internal processes to ensure you can
Manage fixed assets within your pharmaceutical ERP solution and convert your R&D spend to assets on your balance sheet with pharmaceutical ERP.
Get one view of your pharmaceutical operation with inbuilt reporting and dashboards for your ERP solution.
Automate expenses requisitions and approvals for your sales team or R&D team within your ERP system.
Track & plan sales pipeline, score leads, prospects and forecast opportunities in real-time across territories, accounts and teams.
Flexible ERP software that's built on an open and extensible foundation, allowing you to choose the features that suit your business needs.
Access your ERP data at any time so you're more available to customers and take advantage of unexpected opportunities as they surface.
Backed by the consistency of market-leading vendors, ERP software regularly updates to ensure an optimal user experience.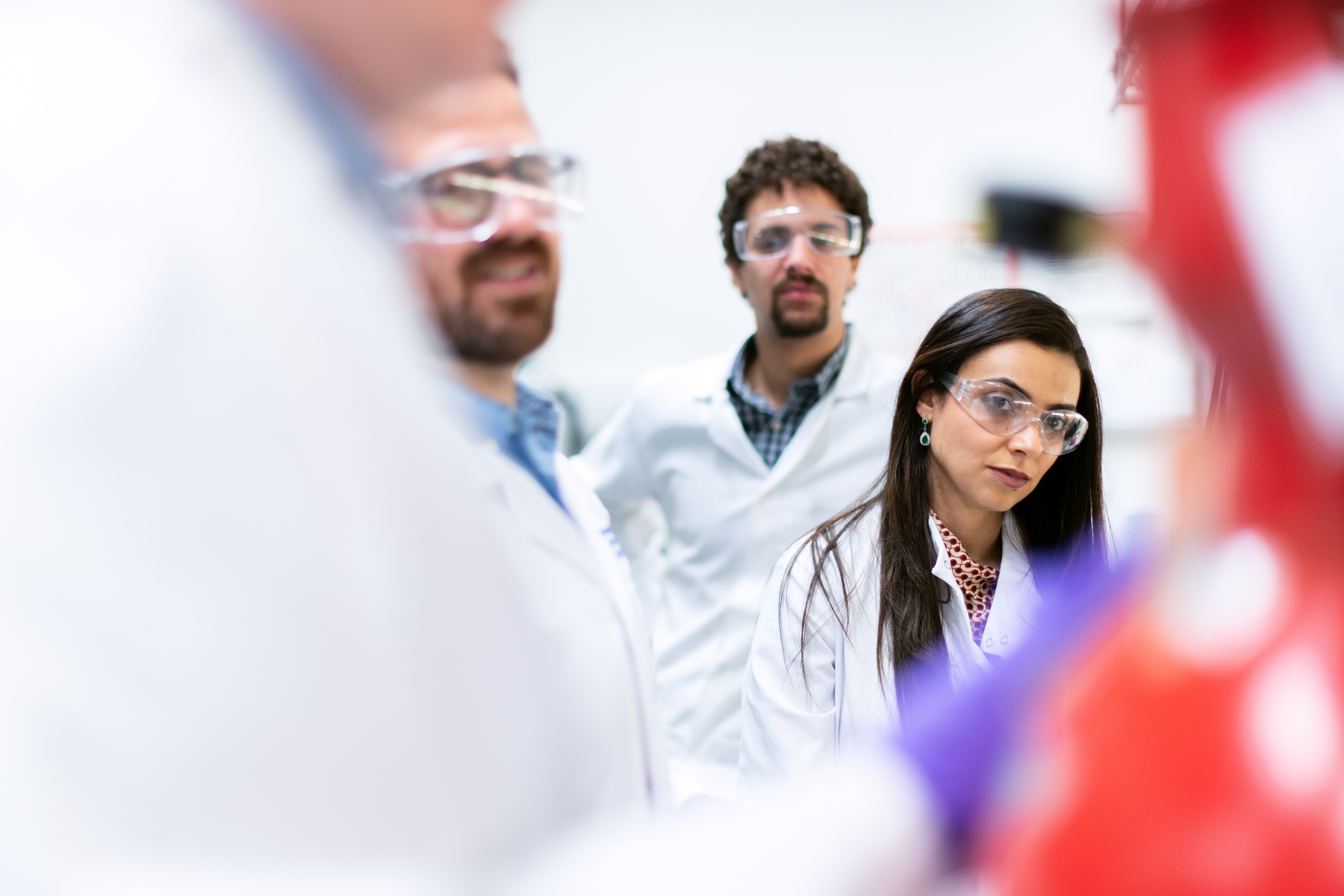 Pharmaceutical ERP Resources
ERP Requirements Gathering (RFI, RFP) Template Excel
Start your pharmaceutical ERP evaluation process with our RFI & RFP Excel template for the pharma & biotech industry.
DOWNLOAD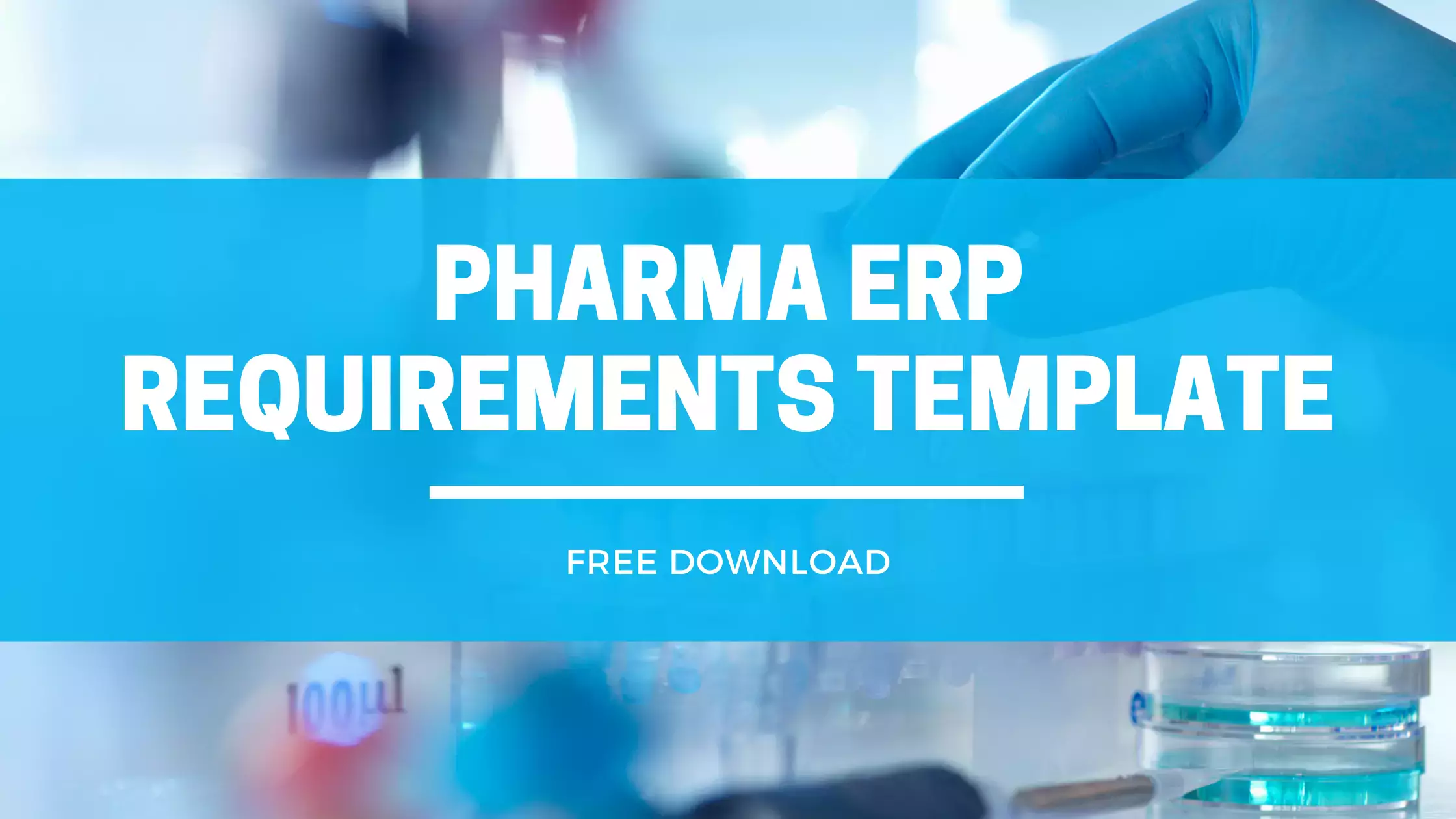 Pharmaceutical ERP Resources
ERP Project Budget Calculator Template
Calculate the costs of your pharmaceutical ERP project with our prebuilt budget calculator.
DOWNLOAD
Start your ERP journey with ERP Research
We help pharmaceutical firms to prepare for ERP change by guiding them through each stage of the process:
Pharmaceutical ERP Frequently Asked Questions
What is the best ERP for the pharmaceutical industry?
The best ERP for pharma is generally considered to be SAP. However the answer really depends on the requirements of your pharmaceutical, biotech or life sciences business. If your organization is a multinational pharmaceutical manufacturer with hundreds or thousands of employees, then sure SAP is probably the right answer. However, if your pharmaceutical or biotechnology business is smaller then there could be several answers. We see small life sciences companies using more nimble ERP solutions such as Oracle Netsuite, Oracle ERP Cloud, Odoo, Infor Cloudsuite Industrial and more.
What are the key features and modules of pharma ERP software?
ERP software for pharmaceuticals, biotechnology and life sciences business includes all of the typical modules within almost all ERP systems including:
Financial Management & Accounting
Sales & Distribution
Supply Chain
Procurement
Manufacturing & Production
Human Resources
Reporting & Analytics
Plant Maintenance
Asset Management
However, the best ERP solutions for pharmaceuticals also tend to include industry specific modules and functionalities which include:
FDA, MHRA compliance.
Life sciences ISO certifications.
Traceability
Batch Management
Recipe Management
SOX Compliance
Audit Trails
How much does ERP for pharmaceuticals cost?
Costs for ERP in the pharmaceutical industry can range from $100,000 in Year 1 to several millions. Pharma ERP costs are typically made up of software licensing, support and implementation.
Increasingly, pharmaceutical and biotechnology companies are turning to Cloud ERP software solutions which are paid for on a subscription basis. Annual fees for Cloud ERP software for pharma can range anywhere from $500-2000 per user.
Support costs are typically a percentage of your software license cost and can fluctuate depending on the level of support your organization requires and how many hours of support you consume.
Life sciences and pharmaceutical ERP implementations are often the biggest up front cost and will depend on the pharma ERP software you choose, your organizations size, the ERP project scope and your resourcing model.
Compare Pharmaceutical ERP Solutions