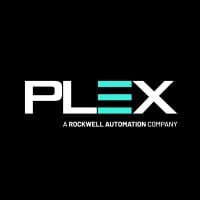 ERP Software Analysis
Plex ERP
Also known as: Plex Manufacturing Cloud, Plex Systems, Plex.
PRODUCT INFORMATION:
Vendor: Plex Systems (Rockwell Automation)
Release Date: 2001
PRODUCT MARKET FIT:
51-1000 Employees
$5-200M Revenue
DEPLOYMENT:
✅ Cloud
❌ On-Premise
WHAT IS PLEX ERP?
Plex ERP is also known as Plex Manufacturing Cloud or simply Plex. Its intuitive interface and comprehensive feature set make it easy to integrate and manage complex data flows, and its scalability ensures that you can meet the needs of your growing organization.
Plex ERP is a subscription-based model that gives customers more flexibility and control over their software. Plex ERP provides customers with a monthly, yearly, or bi-annual subscription, which allows them to control their software upgrades and support needs, whether they're looking for a long-term solution or a more individualized experience. The subscription-based model allows businesses to subscribe to the software, use it as needed, and disable it when they're done. This model benefits businesses that want to use Plex Manufacturing ERP but don't have the time or resources to maintain it.
Plex Manufacturing Cloud provides a web browser-based solution, which means there is no overhead for IT teams to install, configure or maintain any client apps, database, servers, plug-ins or backup solutions, etc.
Plex ERP provides an all-in-one platform for managing your organization's business processes and data. The solution provides a centralized location for storing, managing, and sharing your company's data, making it easy to find and share information with your team. Plex ERP is perfect for managers who want to streamline their organization's workflow and improve efficiency. With Plex Manufacturing Cloud, you can easily manage your company's finances, communication, and operations.
In addition, Plex ERP makes it easy to share information with your team and ensures everyone is on the same page. Overall, Plex Manufacturing Cloud is an essential platform for managing your business.
Plex ERP is future-Proof, with support for the latest business technology trends, like artificial intelligence and blockchain.
DOWNLOAD FULL GUIDE TO PLEX ERP
MODULES & FEATURES

PROS & CONS

INDUSTRY FIT

HISTORY

DEPLOYMENT

FAQ
Modules & Features List
Manage your finances and account balances in a comprehensive and user-friendly manner, comparison of different types of income statements, and financial reporting.
Plex Finance lets you manage your finances and track your assets and liabilities all in one place. You can track your cash flow, invoicing, and more.
The quality management module allows managers to track and manage quality processes and events. Plex ERP's quality management module enables you to streamline your process for gathering and evaluating product quality data and create standardized processes for tracking and resolving quality defects.
Sales Management
The sales management module of Plex ERP can help you increase sales and reduce customer churn. This module includes features to track sales data, create sales targets, and prepare sales presentations. It allows users to manage purchase orders, invoices, orders from suppliers, and reporting.
Human Resources
The human resources module lets you manage your employee profiles and workforce planning, and this module includes features to manage employee records, track employee performance, assign tasks to employees, time and attendance labor tracking, skills matrix, Injury, and safety incident tracking as well as administer employee benefits programs and more.
Inventory Management
Plex ERP provides a flexible, out-of-the-box sequenced delivery solution that supports application program interfaces (API), electronic data interchange (EDI), and spreadsheet uploads.
Inventory management provides integrated barcode scanning and printing features. It uses statistics to forecast trends, seasonal changes, and increases in demand during promotions. It has the ability to label and track the country of origin on parts as well.
Customer Relationship Management
Manage customer relationships and keep track of customer interactions and transactions. Plex ERP is a powerful and versatile ERP solution that can help your organization achieve its goals.
Operations
Manage your operations from sales to inventory and shipping to keep every process controlled and balanced with end-to-end visibility.
Accounting Management
The accounting module lets businesses track profits, expenses, and cash flow.
Product and Program Management
Product and Program Management is an integral part of Plex ERP. Plex Program Management drives alignment between customers, supplier and everyone in your organization from a single source of data (Cloud) with managed changes. This way, your data is always up to date, and processes are consistent and repeatable.
Pros & Cons
Pros:
Plex ERP is an excellent platform for managing business functions. It offers many advantages to businesses, such as streamlining workflow and improving customer communication.
Plex ERP is a comprehensive online business management tool that can be used to manage a wide variety of business functions.

Plex ERP offers a variety of modules and features to help managers manage their businesses efficiently.
Plex ERP is easy to navigate and use, making it a popular choice for enterprises.
Plex ERP is affordable and can be installed on various platforms, making it a convenient choice for businesses of all sizes.
Plex ERP is backed by a strong customer service team, which can help manage any issues that may arise.
Plex ERP is a secure solution. It is built with reliability and security in mind. It's been tested and certified to comply with stringent industry standards, so you can be sure your data is safe and secure.
Cons:
Plex ERP can be complex and demanding for users, requiring a considerable amount of initial training and effort to use properly.
Plex ERP can be expensive to upgrade and maintain, requiring ongoing investment to maintain its functionality and capabilities.
Plex ERP is not suitable for all businesses and may not be the best choice for certain types of businesses.
While Plex ERP is a reliable platform, it is not immune to the occasional bug or security breach.
Plex ERP is not primarily optimized for mobile use, meaning that it may not be the best choice for businesses that operate primarily on mobile devices.
Plex ERP is not for use by sole proprietors or small businesses who do not have the resources to invest in a robust online business management tool.
Industry Fit
Plex ERP is a cloud-based enterprise resource planning (ERP) software that is designed to meet the specific needs of various industries. Here's how Plex ERP fits different industries:
Automotive Industry: Plex ERP is highly suitable for the automotive industry. The software is designed to manage complex supply chains, manufacturing processes, and inventory management. It allows automotive companies to streamline their production processes, reduce costs, and improve efficiency.

Aerospace and Defense Industry: Plex ERP is also well-suited for the aerospace and defense industry. The software provides robust project management and quality control features that are essential for this industry. It also enables manufacturers to manage complex bills of materials, engineering changes, and regulatory compliance.

Food and Beverage Industry: Plex ERP is an excellent choice for the food and beverage industry. The software includes features such as lot tracking, recipe management, and quality control that are essential for food safety and compliance. It also allows manufacturers to manage their supply chain, production, and inventory more efficiently.

Industrial Manufacturing Industry: Plex ERP is designed to meet the needs of the industrial manufacturing industry. The software provides advanced planning and scheduling features that enable manufacturers to optimize their production processes. It also includes quality control and compliance features that are essential for this industry.

Medical Device Industry: Plex ERP is highly suitable for the medical device industry. The software provides features such as traceability, quality control, and regulatory compliance that are essential for this industry. It also allows manufacturers to manage their supply chain, production, and inventory more efficiently.
History
Plex Systems, Inc., a Rockwell Automation company based in Troy, Michigan, USA, has been providing online ERP solutions to small businesses since 2001. Founder and CEO Bradley Horowitz was dissatisfied with the options available for small businesses at the time. After years of development and refinement, Plex ERP has become an industry leader in cloud-based manufacturing ERP software.
Plex ERP is a flexible architecture, and integrations enable a wide variety of applications and business processes to be integrated seamlessly. Plex ERP continues to evolve, and the latest release - Plex ERP 9.0 - is the most sophisticated yet. Plex ERP 9.0 provides a unique combination of powerful features and unprecedented flexibility. The company continues to evolve its platform to meet the needs of its clients.
Plex ERP is a solution that can be tailored to meet the specific needs of each business/industry. It offers a wide range of features and capabilities, including:
A complete ERP solution

Integrated business process management (BPM) and asset management

A platform that enables rapid deployment of new features and applications

Enhanced collaboration and communication capabilities

Embedded analytics that enable managers to improve efficiencies and make more informed decisions.
Deployment Options
Cloud
Plex ERP is a cloud-based ERP system implemented via software-as-a-service (SaaS), including comprehensive financial, manufacturing, supply chain, and customer relationship management features. Plex ERP is available on all major mobile and desktop platforms, making it easy for businesses of all sizes to use. The Plex ERP system is securely backed up off-site, which provides reliable data protection and disaster recovery.
Frequently Asked Questions (FAQ)
<h3>Is Plex an ERP system?</h3>
Yes, Plex is an ERP (Enterprise Resource Planning) system. It is a cloud-based software solution that provides comprehensive functionality to manage and automate various business processes such as manufacturing, supply chain management, financials, human resources, and customer relationship management.
<h3>What companies use Plex ERP?</h3>
Plex ERP is used by a wide range of companies in various industries such as automotive, aerospace, defense, food and beverage, industrial manufacturing, and medical devices. Some of the well-known companies that use Plex ERP include Detroit Chassis, Inteva Products, and Fisher & Company.
<h3>What is Plex for supply chain?</h3>
Plex for supply chain is a set of software modules within Plex ERP that provide tools to manage supply chain operations. These modules include supplier management, purchasing and procurement, inventory management, shipping and receiving, and demand planning. By using Plex for supply chain, businesses can optimize their supply chain operations, reduce costs, and improve efficiency.
<h3>How much does Plex MRP cost?</h3>
The cost of Plex MRP (Materials Resource Planning) depends on the specific needs and requirements of the business. Plex offers various pricing plans based on the number of users, the modules required, and the level of customization. Businesses can contact Plex for a customized quote based on their specific needs.
Plex ERP Competitors & Alternatives
Integration
Plex ERP can be integrated with other software to provide a comprehensive solution for managing your business. Plex ERP provides a solution for managing your business, from financials to sales, marketing, and operations. Plex ERP is flexible and customizable, making it easy to integrate with other software, some of the other software that Plex ERP can be integrated with include:
Salesforce

SugarCRM

Google Analytics

Microsoft Dynamics CRM
Learn more about Plex ERP implementation here.
GET PRICING & DEMO
Languages
Plex ERP supports more than 25 languages, including:
Arabic, Chinese (simplified), Chinese (traditional), Czech, Danish, Dutch, English, Hindi, Hungarian, Italian, Finnish, French, German, Greek, Hebrew, Japanese, Korean, Norwegian, Persian, Polish, Portuguese, Portuguese, Russian, Japanese, Korean, Norwegian, Persian, Polish, Spanish, Swedish, Tamil, Thai, Turkish and Urdu.