What is Sage Intacct?
Sage Intacct, also known as Intacct is an enterprise resource planning software from British software house Sage. It is a multi tenant Cloud or software-as-a-service ERP tool which was designed for small to medium enterprises (SME's) offering a broad set of functionality including accounting, AP, AR, cash management, fixed assets, sales order management, procurement and purchasing, stock & inventory management, project management, expenses plus inbuilt reporting & business intelligence (BI).
Although it can be described as an enterprise resource planning solution, it is more often referred to as a financial management or a Cloud accounting system due to it's lack of supply chain related functionality. Despite this, additional functionality has been developed by Sage partners to increase it's capabilities in these areas and beyond core financials.
Sage Intacct User Interface (UI)
See how Sage Intacct's intuitive user interface, role-based dashboards, configurable workflows, native mobile apps, and robust reporting and analytics provide a modern platform for growth.
Sage Intacct has a modern user interface which is optimised for any device. This allows you to access business information, action approvals or perform other actions within the system regardless of whether you're using a cell phone, tablet or laptop PC or Mac.
Sage Intacct was built on the idea that every business should be built for growth.
Sage Intacct differentiates itself from other ERP vendors by providing an integrated, end-to-end business solution that delivers. An intuitive user interface, role-based dashboards, configurable workflows, native mobile apps and robust reporting and analytics.
Sage Intacct Pricing
Sage Intacct pricing is licensed on a subscription basis which is typically paid annually.
Licensing is dependent on the amount of users, their level or responsibilities within the system, advanced modules and third party extensions you require.
Let us know how many users you need and we'll be in touch to provide a quick, hassle free Sage Intacct cost estimate.
Sage Intacct Functionality Overview
Sage Intacct is a Cloud (SaaS) ERP solution and finance management software with a comprehensive set of integrated functionality. This functionality is built around over 30 core processes which can be configured towards the needs of your business.
Sage Intacct offers several modules as part of the core product as well as many advanced modules and third party extensions. In this section we have curated a list of the core modules and functionality which Sage Intacct offers:
Sage Intacct Modules
Accounts Payable
At the core of accounts payable capabilities within Sage Intacct is the ability to set up approval matrixes and rules, allowing stakeholders across your organization to approve purchase requisitions and orders. Integrated budgeting also allows you to limit spending and stay in control of purchasing.
Sage Intacct Modules
Accounts Receivable
Accounts Receivable functionality in Sage Intacct allows streamlined analysis of aged debts, recurring revenue, deferred invoices plus inbuilt dashboards and reporting. Intacct also provides controls to give businesses the ability to create rules within the system.
Sage Intacct Modules
Cash Management
Sage Intacct provides finance and accounting covering general ledger, accounts payable and receivable with comprehensive support for disparate organisations operating over several locations, countries and operating entities. It also covers revenue recognition.
Sage Intacct Modules
General Ledger
Sage Intacct offers strong general ledger functionality, including continuous closing, configurable workflows, easy collaboration across your organization and inbuilt reporting. Multi-entity organizations are also well supported with easy controls to add, change or remove legal entities.
Sage Intacct Modules
Order Management
Sage Intacct provides managing customer sales orders across various channels whether you sell face to face, online or elsewhere. This also provides tight integration into financials, fulfilment and the rest of the modules within Intacct.
Sage Intacct Modules
Procurement
Purchasing within Sage Intacct provides visibility on the end to end procure to pay cycle. The software allows easy configuration of purchase requisitions, purchase orders, quotes, returns.
Sage Intacct Demo
ERP Research can organize a personalized demonstration of Sage Intacct. We'll reach out immediately to schedule your demo.
See how Sage Intacct ERP software can help your business to create new efficiencies, hassle free by checking out our Sage reviews or by comparing ERP systems
Organise a personalized demo of Sage Intacct with a local certified solution provider suited to your business needs and industry.
Sage Intacct Industry Fit
Sage Intacct is running on 20 different industries going beyond the sweet spot of the business processes initially designed for Professional Services or Whole Sale Distribution.
Which industries are best suited to Intacct ERP and why?
Professional Services

Wholesale Distribution

Hospitality
Professional Services Businesses Run Better on Intacct
Intacct is popular amongst professional services firms as it offers tight integration between billing, projects, time recording, finance and order management.
Sage Intacct offers a lot of functionality that can help professional services firms including integrated financial management & accounting, deep project management, billing, customer relationship management and more.
A service based industry in Sage ERP encompasses both small service based jobs through to complex, long term projects. The services suite enables visibility of the full customer requirement, management of the service and integration with other ERP elements to enable evidence and data based decision making and analytics.
Industry specific functionality:
Connect and automate key professional services processes
Get real-time project insight to maximise client value
Understand customer lifecycle data to effectively position your service offerings
Evaluate project and client profitability to help meet your portfolio goals
Keep growing through uncertain times in wholesale distribution
Even if you're are focused on optimising inventory, streamlining purchasing, or managing multiple locations, Sage Intacct can help. Find out how Sage Intacct automates complex processes, adapts to your unique requirements, and gives you full visibility into the performance of your distribution business.
Industry specific functionality:
Get a view of your entire wholesale operation from start to finish and in real time
Improve distribution efficiency
Simplify channel and partner management to meet market demand
Increase customer satisfaction and loyalty with a 360-degree view of customers
Sage Intacct Delivers An All-in-One Solution For A Post Covid Hospitality Industry
Sage Intacct offers integrated functionality which allows fast growing businesses to quickly harness their organizations and implement standardized back office processes. With support for multiple entities and with several localizations available, it supports companies with global ambitions.
Let Sage Intacct help you focus on your guests. Automate your financial processes, gain more insight into your hospitality business, and make decisions that will boost profitability.
Intacct Ebook
Download our comprehensive guide to Intacct ERP
Sage Intacct ERP software provides integrated business management and accounting solutions designed to meet the needs of mid-market companies. Sage Intacct is a scalable, on-premise or cloud-based solution that improves company performance, increases profitability and reduces costs.

Get a free copy of our Sage Intacct ebook today and learn how Sage Intacct can help you grow your business. Learn more about all of the features and functions of Sage Intacct in our comprehensive guide.

Sage Intacct Pros & Cons
Let's explore the various pros & con's and strengths & weaknesses of Intacct ERP, provided by current users through ERP reviews and independent analysts of the enterprise resource planning (ERP) solution:
Sage Intacct
Third Party Extensions
Sage Intacct expands the offerings of it's core modules with a host of third party extensions. Like most modern Cloud ERP solutions, these extensions are available via it's own dedicated online store, also known as the Sage Intacct Marketplace. The Sage Intacct Marketplace offers third party extensions which provide new capabilities across the product, extending accounts payable, accounts receivable, human capital management, CRM and more as well as offering integrations into other products.
Some of the most popular extensions include:
Expenses Management
Blackline Account Reconciliation
Stripe Payment Gateway Integration
Corrigo Facilities Management
Bill.com accounts payable automation.
Salesforce Integration
Grants Management (for not for profit)
Microsoft Dynamics CRM integration
GET PRICING
Sage Intacct History
Intacct was incorporated in 1999, San Jose, California. The Cloud enterprise resource planning (ERP) solution was one the first ERP platforms built from scratch to be delivered online. Hence the name Intacct (Int) representing internet and (acct) representing accounting. Clever, right? Although growth was organic in the early days, several investors quickly swooped in over the years, allowing Intacct to grow rapidly. Since then, Intacct has gathered over 14,000 customers.
In July 2017, British software company Sage Group PLC announced it would be acquiring Intacct for $850M. For Sage, the acquisition was seen as an attempt to increase its market share and relevancy in the Cloud ERP market.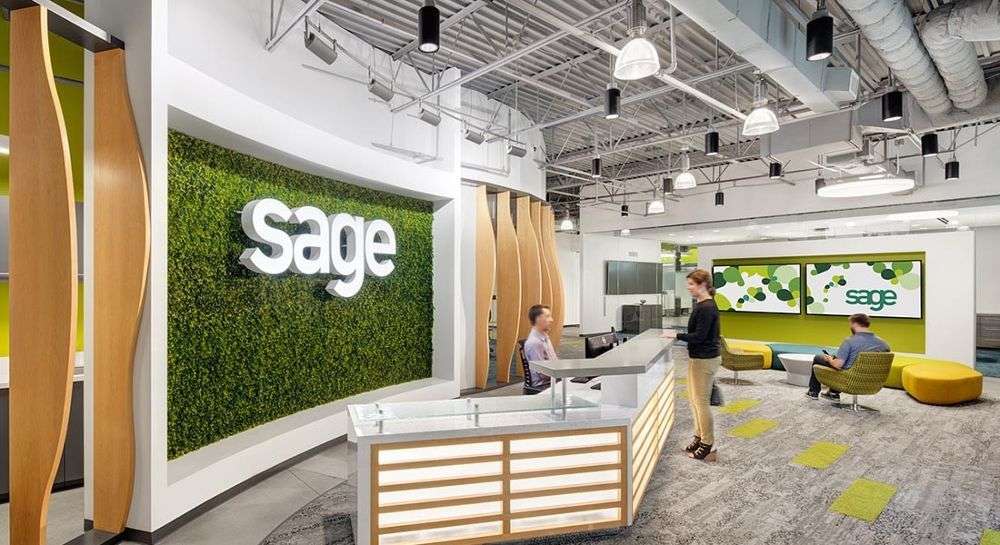 Sage Intacct Localization, Languages & Support
In this section we'll cover the localization packs, languages and support available in Sage Intacct ERP.
Localizations
Sage Intacct is supported in 5 countries.
If you are operating across countries, particularly in UK or the United States, Sage Intacct allows for multiple companies in multiple countries with multiple sets of books to be in the same system at the same time.
These include:
United Kingdom

Canada

United States

Australia

South Africa
Languages
Sage Intacct is used in 5 countries and currently only supports English.
Intacct Support
Sage provide a number of ways to get support for Intacct.
These include:
The

Intacct Community & Forum

- this knowledge base offers support through FAQ's/Forums.

Email/Help Desk

Phone Support

24/7 (Live rep)

Chat
Start Your ERP Evaluation
Template
ERP Requirements Document
Compare and evaluate Intacct as well as other ERP solutions with our free ERP requirements document checklist. Use our free template to build your own ERP functional and non-functional requirement.
DOWNLOAD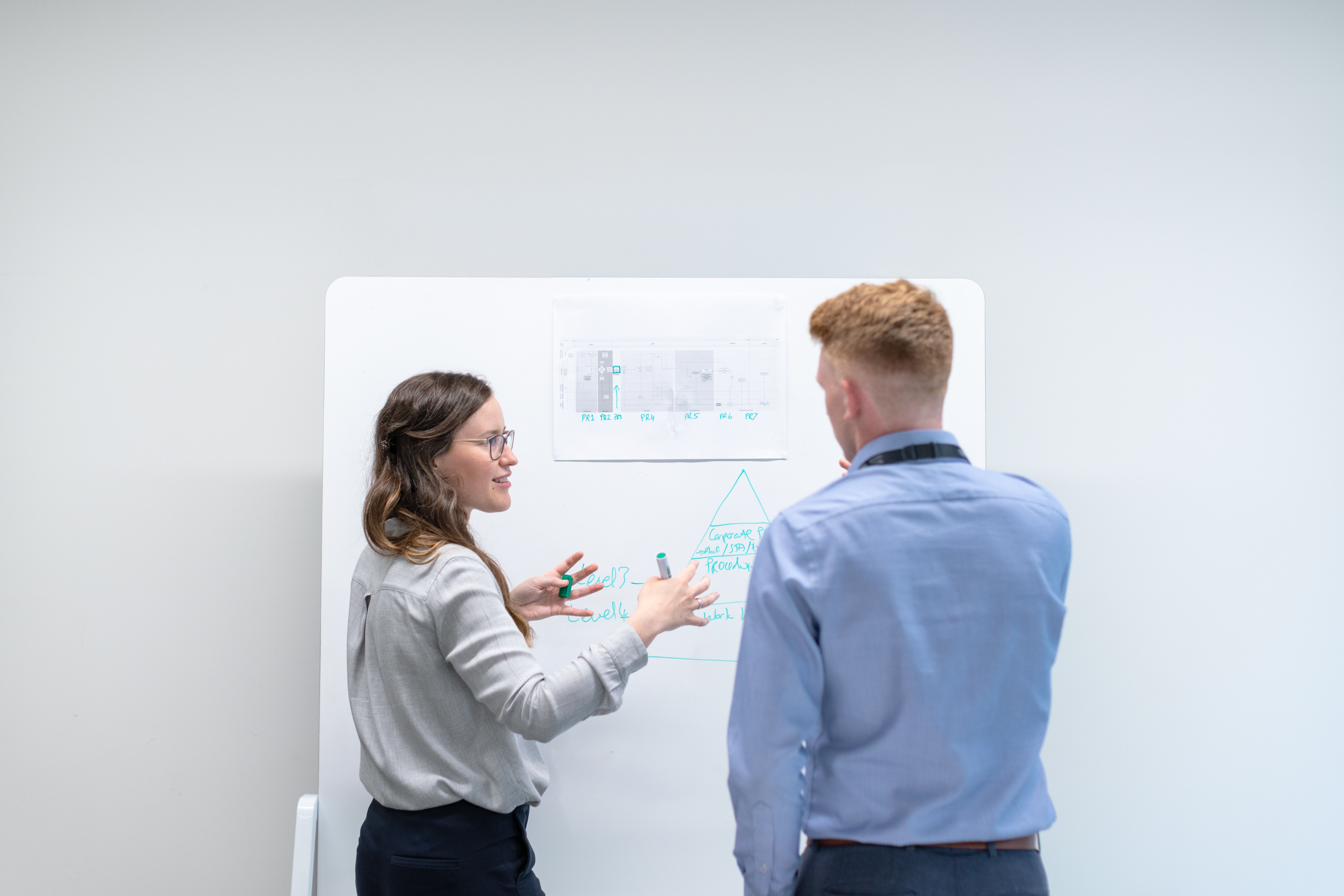 Template
ERP Vendor Selection Criteria Checklist
Start your ERP evaluation process faster by downloading our ERP Software Vendor Selection Criteria Checklist.
DOWNLOAD
Advice
Compare ERP Systems
Get 1-1 advice with an ERP Research specialist to help you compare Sage Intacct and select the best ERP solution for your business.
ERP ADVICE
Licensing Types
Each user type has a variety of capabilities ranging from revenue and inventory management through to time recording, absence management and expenses management. The pricing for each Intacct user scales according to their capabilities, so the cost of your Sage Intacct user license will depend on the capabilities that user gets from the ERP system. As Sage Intacct is a Cloud ERP solution, the licensing subscription is typically paid for on an annual or quarterly basis.
ERP Research has worked with hundreds of businesses that have evaluated Sage Intacct and can provide you with an independent license pricing and implementation estimate, hassle free.
Sage Intacct pricing & licensing costs are priced based on two main user types:
How much does Sage Intacct cost?
The cost of implementing Sage Intacct will vary from project to project. As with any ERP solution, Intacct has it's own set licensing, implementation and support costs. So Intacct costings are tailored to suit the requirements of their customers.
The quickest and most accurate way to understand the costs for your business is to contact a specialist software supplier. Get in touch to speak to a member of our team today.
How do I get Intacct ERP?
How do I get technical support for Intacct ERP?
As Sage Intacct is sold through partners, we can help match you with an implementation partner which will be able to help you with technical problems. If your Intacct partner then cannot resolve the problem, they will raise a support ticket with Sage directly.
How do I find a reselling partner?
Sage Intacct is sold and implemented through a global network of Sage partners with industry expertise. Contact us today for a detailed assessment, consulting services, and additional pricing.
What licenses do Sage Intacct offer?
Sage Intacct has one primary licensing model that serves as a Cloud solution. As a result, Cloud customers typically pay an annual subscription fee inclusive of software, hosting, upgrades and basic support.
Get a quick, hassle free cost estimate for Sage Intacct software licensing and implementation for your business.
Is Sage Intacct suitable for small businesses (SMB) & SME's?
Sage Intacct was purpose built to meet the specific needs of small businesses (SMB) and small to medium enterprises (SME). The Sage Intacct customer base ranges from organisations with as little as 20 employees up to several thousands.
How do I install or implement Sage Intacct?
Sage Intacct is primarily implemented by SAP's value added reseller network and therefore it's generally not recommended that you try to install the solution yourself.
Is Sage Intacct an ERP?
Sage Intacct covers many of the same functionalities of an ERP software, but many consider it to be a finance or accounting system. This is because it does not cover supply chain heavy or product based businesses particularly well as it does not have a robust warehouse management or manufacturing capability out of the box.
Does Sage Intacct integrate with Salesforce?
Yes. Sage Intacct & Salesforce have strong integrations and the company has been working together for several years to make this happen.