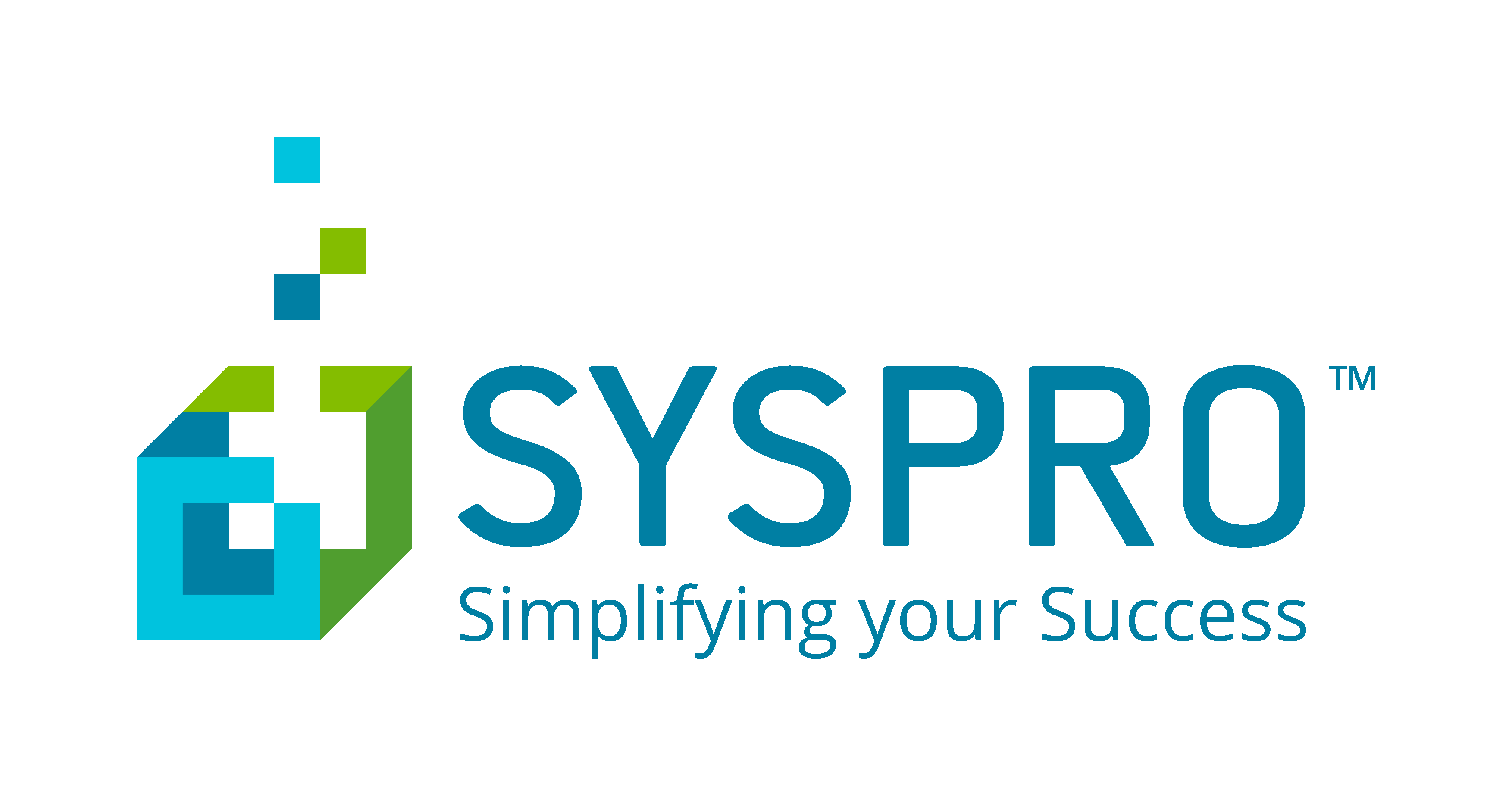 SYSPRO ERP Overview, Pricing, User Interface
SYSPRO ERP Overview
Find out everything you need to know about SYSPRO ERP in our independent overview.
We cover topics including functionality, industry fit, customer references, customer reviews, SYSPRO ERP pricing and implementation with our overview.
What is SYSPRO ERP?
SYSPRO is an ERP vendor with an ERP solution of the same name which is geared towards manufacturing & distribution companies in the midmarket & SME space. SYSPRO ERP covers financial management, warehouse management, inventory management, supply chain management and business operations. The solution is popular in North America, which constitutes approximately 60% of its 17,000 strong customer base using the system in over 60 countries.
The SYSPRO solution offers strong capabilities in manufacturing and distribution sub industries including aerospace, automotive, medical devices, electronics, metal fabrication, food and beverage, machinery & equipment, chemicals, plastics & rubber, packaging, pharmaceuticals plus furniture. The functionality for manufacturing and distribution companies is extremely rich, owing to the fact that SYSPRO was built from the ground up by one vendor, rather than being a multitude of different but integrated software solutions. The solution is built to provide best practice processes covering these industries, but is also open to customisation with a number of ways to do this.
Customisation can be applied using the customised panes functionality within the software which also extends to incorporating user defined views, plus graphical features such as data visualisations, list views and embedded web applications. SYSPRO also offers API access to the software, allowing you to integrate third party applications with the core SYSPRO solution. SYSPRO also claims that customisations will not effect upgrades which is a common problem for many ERP solutions. SYSPRO also incorporates emerging technology and trends within its ERP software including Machine Learning, Big Data and predictive analytics, artificial intelligence and Internet of Things (IoT).

SYSPRO is available both as a Cloud or On-Premise Solution and can be accessed on an internet browser via any device.
SYSPRO ERP Modules & Functionality Overview
In this section we have curated a list of the core ERP modules which SYSPRO ERP offers:
SYSPRO ERP Modules
SYSPRO Financials
The financial capabilities of SYSPRO cover:
Accounts Receivable
Accounts Payable
Assets Register
Cash Book
General Ledger
Activity Based Costing
Cashflow Forecasting
General Ledger Cost Analysis
Electronic Funds Transfer
GL Financial Reporting
Budgeting & Targets


The financials suite in SYSPRO caters for consolidated financial reporting, multicurrency financials, cost analysis, transaction drill down and more.
SYSPRO ERP Modules
SYSPRO Inventory Management
SYSPRO provides inventory management features covering:
Inventory receipts, warehouse transfers, cost & physical adjustments.
Reserve stock & usage based minimum stock quantities.
Backflush capabilities.
Full or partial stock codes.
Kitting
Supplier and customer cross referencing
Multiple stock costing methods (LIFO, FIFO, standard, average) per warehouse.
Replenishment rules by SKU
Multiple bin locations per SKU
Goods in transit control.
Lead times and fully integrated to the rest of the SYSPRO modules.
SYSPRO ERP Modules
SYSPRO Product Configurator
The SYSPRO Product Configurator enables organisation with engineer to order and configure to order needs to configure xomplex products and provide quotations and sales orders with integration to manufacturing.
The product configuration capabilities in SYSPRO includes:
Configuration of inventory items.
Creation of new inventory parts and bills of materials.
Generate non-stocked items and kits.
Labor requirements based on configuration prices.
Integration to production.
Store and reuse commonly used configurations.
SYSPRO Modules
SYSPRO Sales & Distribution
The SYSPRO Sales & Distribution modules provide:
Counter Sales
Purchase Orders
Sales Orders
Sales Analysis
Returns
Trade Promotions
Lot traceability
Landed cost tracking
These modules provide end to end integrated capabilities to manage your whole sales cycles for single, multisite, domestic and international operations. Profitability tracking can be handled with the sales analysis module within SYSPRO, enabling you to drill down into specific sales teams, products and product groups versus budgets.
The sales order processes also allow you to check real time stock availability to avoid disappointing your customers. You can also check for credit limits, stock status and confirm shipping & billing information within the SYSPRO sales order functions.
For controlled and regulated industries, the lot traceability functionality can help organizations to improve quality management and efficiently do product recalls.
SYSPRO Modules
SYSPRO Foundation
Every copy of SYSPRO ships with the Foundation capabilities, which are an inherent set of features which enrich the core ERP functionality to increase the productivity of your business.
This features include:
Business insights
Executive dashboards
Contact management
Office automation
Ken the bot
Harmony Social ERP
Reporting services
Report writer
System manager
Analytics
e.Net solutions
Process modelling
Workflow services
The SYSPRO ERP user interface is optimised for consumption on any device, allowing you to access the ERP solution on your laptop, desktop, mobile or tablet.
The system provides graphical insights into your key operational data, with graphs and charts to quickly provide you an overview of where you stand.
SYSPRO
Get Demo
Organise a personalized demo of SYSPRO with a local certified solution provider suited to your business needs and industry.
REQUEST DEMO
SYSPRO ERP Third Party Extensions
Like many other ERP vendors, SYSPRO offers third party vendor extensions via the SYSPRO App Store. The extensions provide a range of integrated solutions which extend the functionality of your ERP, tailored to your specific business requirements. The extensions are typically developed by SYSPRO technology partners.

There are currently 45+ third party extensions available, such as:


Inventory stock take
File Management
Twitter Integration
Salesforce Integration
RSS Integration
Bank Reconciliation System
Job Receipts
SYSPRO Deployment
Unlike some ERP vendors who only offer Cloud or On-Premise ERP solutions, SYSPRO offer a range of hosting and licensing options:

• Software as a Service (SaaS) – when deployed via SaaS your SYSPRO software is hosted on Amazon Web Services (AWS), allowing you to access the software from any web browser or other web connected device, such as mobile or tablet. All infrastructure and upgrades are handled by SYSPRO and you pay an annual software subscription.
• Private Cloud Subscription (PCS) – with the PCS option, your software is hosted in a private cloud with a hosting provider that you choose or can be hosted on premise. The subscription fee is again annual, however with the added benefit of updates being included in the subscription cost. In this scenario it is up to your organization when updates are applied.

• Perpetual purchase – this is a fairly traditional method of purchase. With this option an organization purchases the software and then pays a yearly 'maintenance' fee to keep the software up to date. In a Perpetual purchase, the initial fee is slightly lower, as it does not include the associated hosting and cloud services costs.
✅ SYSPRO Pros
Highly applicable to many manufacturing and distribution sub-industries with a particular focus on production planning and quality processes.
Many processes come out of the box, allowing you to get started very quickly without too much customization and cost.
Very customisable whilst maintaining the ability to upgrade.
❌ SYSPRO Cons
User adoption can be challenging as many users claim that the system is hard to learn when getting started.
Older user interface compared with many modern enterprise resource planning solutions.
Reporting can be challenging and isn't self service like many newer ERP systems.
SYSPRO Pricing & Implementation Cost
SYSPRO has two primary licensing models which serve its Cloud & On-Premise customers. Cloud customers typically pay an annual subscription fee inclusive of software, hosting, upgrades and basic support. On-Premise SYSPRO customers however typically pay higher upfront costs for licensing which are then depreciated over 5-10 years, or the lifecycle of the solution.
SYSPRO Costs & Pricing
Get a quick, hassle free cost estimate for SYSPRO software licensing and implementation for your business.
REQUEST PRICING
How much does SYSPRO cost?
The cost of SYSPRO for your organization will depend on two key factors, your implementation cost and software license pricing.
At ERP Research, we provide hassle free quotations for SYSPRO and other market leading ERP software. Click here to get a quotation for your business.