Acumatica Pricing
Acumatica pricing is licensed on a subscription basis which is typically paid annually.
Licensing is dependent on the amount of users, their level or responsibilities within the system, advanced modules and third party extensions you require.
Let us know how many users you need and we'll be in touch to provide a quick, hassle free Acumatica cost estimate.
Acumatica ERP Competitors
Acumatica User Interface (UI)
See how Acumatica's intuitive user interface, role-based dashboards, configurable workflows, native mobile apps, and robust reporting and analytics provide a modern platform for growth.
Acumatica was built on the idea that every business should be built for growth.
Acumatica differentiates itself from other ERP vendors by providing an integrated, end-to-end business solution that delivers:
An intuitive user interface, role-based dashboards, configurable workflows, native mobile apps and robust reporting and analytics.
What is Acumatica?
Acumatica is a cloud and browser based ERP, developed for small and medium businesses. Founded in 2008, the American technology company does not have the same lengthy history in the ERP market as many of its historic competitors who have 30+ years tenure.

Acumatica allows businesses choice in how the ERP is set up. From Software as a Service (SaaS) which prevents the need for significant investment in on site servers, through to on site software, or even contracting with a third party host who will do the leg work in terms of server investment.

Similar to other ERPs, Acumatica has in built workflows to enable fast implementation and best in class processes. It can also be integrated with existing business software to produce a seamless user experience. Acumatica has developed a number of "editions" tailored around industries which contain different modules to suit your businesses needs. From the "General Edition" which includes Financial Management and Project Accounting, CRM and Reporting and Analytics to more industry specific module sets such as "Distribution", "Manufacturing" and "Retail E-Commerce" which integrates customer experience across channels – online, in store, mobile and kiosk.

Acumatica ERP is slightly different in terms of pricing structure to some of the other more traditional ERP's we have reviewed, which can at times confuse organizations, particularly those who are inexperienced in the ERP market. As Acumatica works solely through channel partners or resellers, they will be the first point of call in terms of understanding the costs associated with an implementation. Acumatica, unlike many other ERPs, do not have their own sales force.
Acumatica Functionality Overview
Acumatica offers several modules as part of the core product as well as many advanced modules and third party extensions.
In this section we review the core functionality and modules included in Acumatica:
Acumatica
Acumatica Financials
The Financial Management module provides a number of typical accounting and finance processes, which work together seamlessly with the other elements of the ERP to manage your organizations daily financial operations and consolidate information into monthly and quarterly reporting.
Acumatica
Service Management
The Service Management module is industry specific, and provides control over 'in the field' services and real time communications with customers on ticket progress. The module can be used for the full cycle of service management.
Acumatica
Distribution Management
Utilizing the Distribution Management suite provides both Inventory and Order Management, giving control of distribution throughout your organization and enabling existing manual or multi touch processes to be turned into 'one click' or automatic work flows.
Acumatica
Acumatica Projects
The project accounting suite enables an organization to track project costs, manage quotes, undertake budgeting and billing, and perform time and expense management. It is fully integrated with the General Ledger, Accounts Payable and Receivable and other modules within Acumatica's software.
Acumatica
Acumatica CRM
Customer Management or Customer Relationship Management (CRM) is another element available within the Acumatica suite. The CRM enables your organization to view all customer records, consolidated, in one place.
Acumatica
Manufacturing
The Manufacturing Management module provides the data and workflows needed to plan and manage manufacturing operations and works seamlessly alongside other modules, particularly Financial Management and Distribution Management.
Acumatica Demo
ERP Research can organize a personalized demonstration of Acumatica. We'll reach out immediately to schedule your demo.
See how Acumatica ERP software can help your business to create new efficiencies, hassle free by checking out our Acumatica reviews or by comparing ERP systems
Organise a personalized demo of Acumatica with a local certified solution provider suited to your business needs and industry.
Acumatica
Acumatica Industry Fit
Which industries are best suited to Acumatica and why?
Professional Services

Retail & Ecommerce

Manufacturing & Discrete Industries

Construction

Distribution
Professional Services Businesses Run Better on Acumatica
Acumatica offers a lot of functionality that can help professional services firms including integrated financial management & accounting, deep project management, billing, customer relationship management and more.
A service based industry in Acumatica's ERP encompasses both small service based jobs through to complex, long term projects. The services suite enables visibility of the full customer requirement, management of the service and integration with other ERP elements to enable evidence and data based decision making and analytics.
The Scalable Foundation For Modern Retail Businesses
As business increasingly become omni-channel and multi channel, the retail suite covers all aspects, improving how the in store customer experience is managed, through to delivering the full cycle for online purchases. The retail suite works seamlessly with a number of front end providers - read more about the key benefits and features of ERP for ecommerce.
Acumatica is an ERP solution that retail ecommerce stores can use to manage core business operations including finance, operations, supply chain, and human capital management.
Acumatica has a suite of applications and modules that are perfect for online stores looking for an integrated view of all financial and operational data. As such it provides strong capabilities for billing, revenue recognition and professional services automation. This allows tech businesses to manage the whole quote to cash process as well as project fulfilment.
Align every aspect of your operations to the needs of modern consumers. Anticipate, plan, and manage demand to deliver the consumer goods and products shoppers crave.
Helping manufacturing organizations to streamline shop floor processes
With a dedicated 'Manufacturing' edition of the ERP, Acumatica has developed the software to enable end to end management of the manufacturing process alongside integration with financials and other elements of the ERP. The manufacturing module can track production, materials management and inventory.
Combining manufacturing expertise, micro-vertical functionality, and modern technologies, our solutions help industrial organizations of any size transform even the most complex manufacturing processes into a competitive advantage.
Acumatica helps you to meet customer demand and develop new revenue streams by shrinking supply chain costs, speeding time to profit, shortening cycle times, and minimising scrap and rework.
Acumatica Delivers Delivers An All-in-One Solution For Construction
The construction edition can be tailored to both small residential users, through to complex land developers and sub-contractors. Due to the mobile nature of the ERP which can be utilized on mobiles and tablets on the go, the construction edition consolidates everything needed to manage the build.
Acumatica offers a lot of functionality that can help construction businesses include integrated financial management & accounting, warehouse and inventory management, supply chain plus industry solutions for site management. Compare construction ERP solutions.
Acumatica helps to improve project control and development, manage enterprise projects effectively and streamline project lifecycle management.
Integrate and Automate the Entire Quote-to-cash Cycle and Make Smarter Wholesale Business Decisions.
Similar to manufacturing, there is a dedicated distribution edition which supports both global and localised distribution models and enables your business to scale into the ERP as it grows. The edition provides transparency and management of the full 'quote to cash' cycle.
Reach more customers and achieve new levels of trust with a real-time intelligent enterprise and integrated stock insight and department control using Acumatica for distribution.
Acumatica Pros & Cons
Let's explore the various pro's & con's and strengths & weaknesses of Acumatica, provided by current users and independent analysts of the enterprise resource planning (ERP) solution:
Acumatica
Pros & Strengths
---
A range of solution options - Acumatica ERP are completely flexible on the type of solution which you purchase: On-Premise, SaaS or Private Cloud.
Pricing approach may benefit some businesses - especially those who are looking to scale and grow as you can add functionality when it is needed, without the upfront cost.
Can be used on mobile devices and tablets due to HTML5 user interface.
Industry specific editions are useful for those in manufacturing, retail and ecommerce.
Can be customized easily using C# and .NET, without the need for proprietary knowledge for customizations.
Acumatica
Cons & Weaknesses
---
Estimating licensing costs can be difficult and the Acumatica VAR or reseller may need to support your organization on the costing journey. This can make it difficult when trying to understand a ball park cost for an initial business case.
Reliance on third-party add-ons needed if implementing Acumatica in companies outside of the manufacturing and distribution vertical.
Short business history in comparison to traditional ERP vendors such as SAP, Microsoft and Oracle which means they don't have the same reference base and have fewer 'big wins'.
Acumatica
Third Party Extensions
Like many other ERP vendors, Acumatica offers third party vendor extensions via the Acumatica Marketplace. The extensions provide a range of integrated solutions which extend the functionality of your ERP, tailored to your specific business requirements. The extensions are typically developed by Acumatica technology partners.
There are currently 200+ third party extensions available, such as:
Warehouse management
Advanced analytics
Invoice processing automation
Container tracking
Collections management
Property management
GET PRICING
Acumatica History
Acumatica was launched in 2008, from its headquarters in Washington, USA by ERP veterans John Howell, Serguei Beloussov and Mike Chtchelkonogov. In the same year, Acumatica ERP was the technology organizations first product, followed closely in 2009 by the launch of on premise and software as a service (SaaS) versions.

Acumatica now has over 400 employees, and 6500+ customers around the globe, with offices in America, Canada, Asia, Europe and Australasia. Acumatica ERP have won awards and ratings from a number of industry bodies, including Gartner tying them for the highest rating among ERP customers.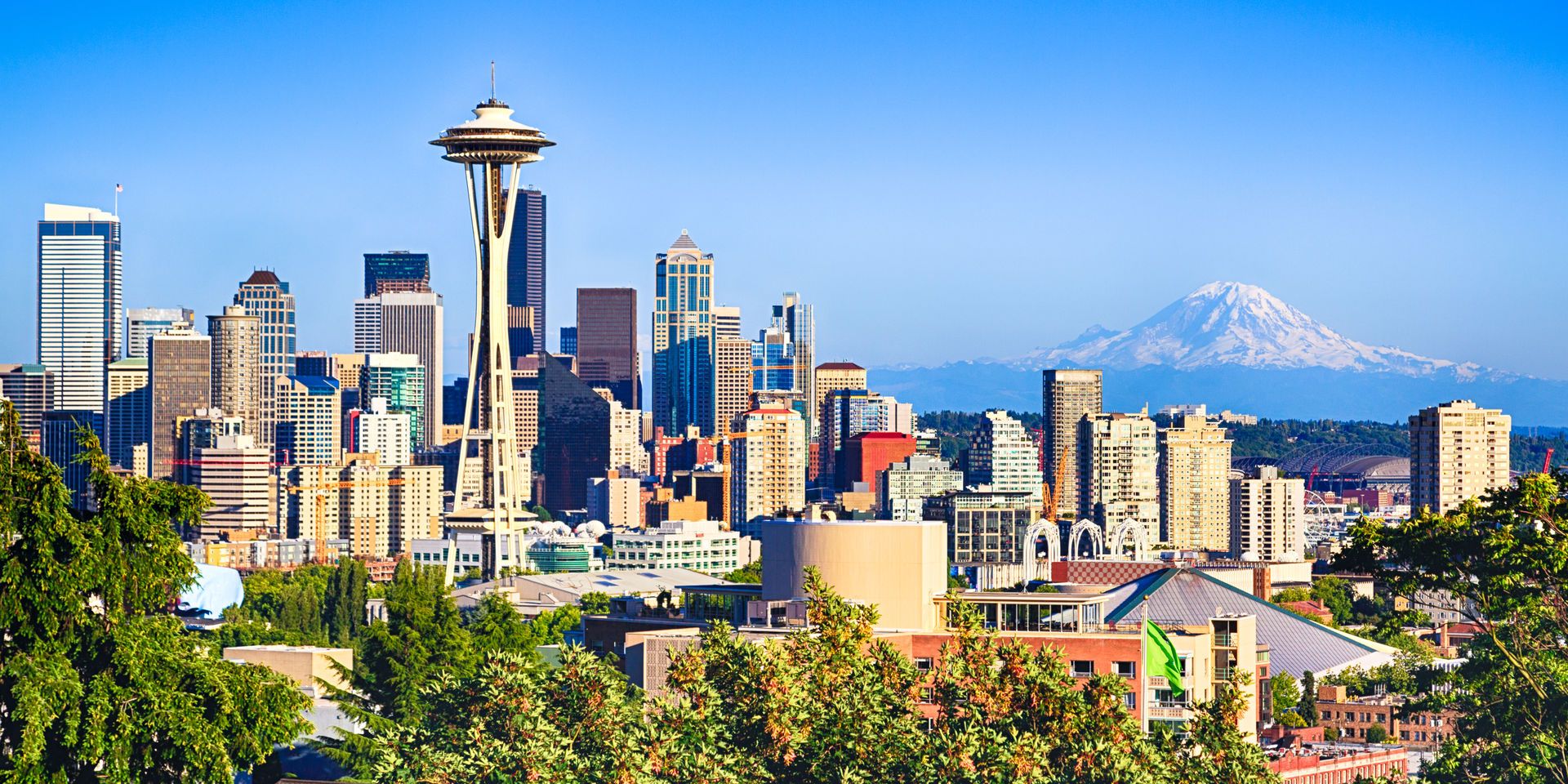 Acumatica
Deployment
Unlike some ERP vendors who only offer Cloud or On-Premise ERP solutions, Acumatica offer a range of hosting and licensing options:

• Software as a Service (SaaS) – when deployed via SaaS your Acumatica software is hosted on Amazon Web Services (AWS), allowing you to access the software from any web browser or other web connected device, such as mobile or tablet. All infrastructure and upgrades are handled by Acumatica and you pay an annual software subscription.
• Private Cloud Subscription (PCS) – with the PCS option, your software is hosted in a private cloud with a hosting provider that you choose or can be hosted on premise. The subscription fee is again annual, however with the added benefit of updates being included in the subscription cost. In this scenario it is up to your organization when updates are applied.

• Perpetual purchase – this is a fairly traditional method of purchase. With this option an organization purchases the software and then pays a yearly 'maintenance' fee to keep the software up to date. In a Perpetual purchase, the initial fee is slightly lower, as it does not include the associated hosting and cloud services costs.
GET PRICING
Acumatica
Integration
Acumatica offers a robust range of integrations with third party tools and extensions. These capabilities allow customers that integrate seamless with their own pre-built solutions or third party applications.

Integrations include:
Avalara, smartsheet, Procore, BigCommerce, Shopify, eWorkplace Apps, Velixo (MS Excel integration), Pacejet, Workforce Go, SPS Commerce, Vertex.
GET PRICING
Acumatica
Acumatica Localization, Languages & Support
In this section we'll cover the localization packs, languages and support available in Acumatica ERP.
Localizations
Acumatica claims that their ERP software can be deployed in Australia, Canada, United Kingdom, Mexico, United States, South Africa and has been configured towards local tax standards.
Languages
Acumatica currently supports English as standard.
Support Network
When you choose Acumatica, you get access to 24/7 expert support. Acumatica use a multi-layered approach to support customers:
An industry-leading VAR network
24/7 access to direct support from Acumatica
A thriving online community and comprehensive training resources
Start Your Acumatica Evaluation
Template
ERP Requirements Document
Compare and evaluate Acumatica as well as other ERP solutions with our free ERP requirements document checklist. Use our free template to build your own ERP functional and non-functional requirement.
DOWNLOAD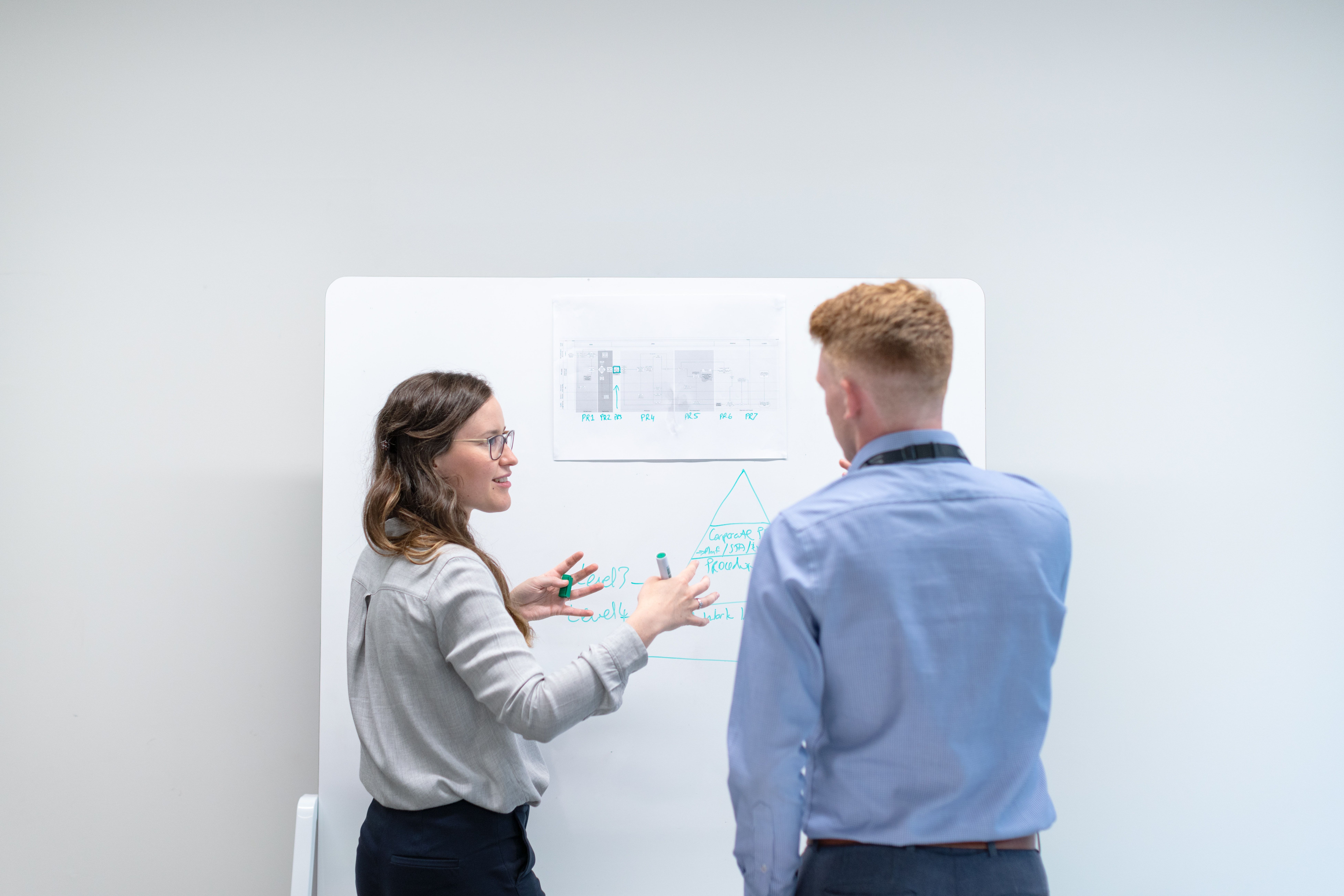 Template
ERP Vendor Selection Criteria Checklist
Start your ERP evaluation process faster by downloading our ERP Software Vendor Selection Criteria Checklist.
DOWNLOAD
Advice
Compare ERP Systems
Get 1-1 advice with an ERP Research specialist to help you compare Acumatica and select the best ERP solution for your business.
ERP ADVICE
How much does Acumatica cost?
The cost of implementing Acumatica will vary from project to project. As with any ERP solution, Acumatica has it's own set licensing, implementation and support costs. So Acumatica costings are tailored to suit the requirements of their customers.
The quickest and most accurate way to understand the costs for your business is to contact a specialist software supplier. Get in touch to speak to a member of our team today.
How do I get Acumatica ERP?
How do I get technical support for Acumatica ERP?
As Acumatica is sold through partners, we can help match you with an implementation partner which will be able to help you with technical problems. If your Acumatica partner then cannot resolve the problem, they will raise a support ticket with Acumatica directly.
How do I find a reselling partner?
Acumatica is sold and implemented through a global network of Acumatica partners with industry expertise. Contact us today for a detailed assessment, consulting services, and additional pricing.
What licenses do Acumatica offer?
Acumatica has two primary licensing models which serve its Cloud & On-Premise customers. Cloud customers typically pay an annual subscription fee inclusive of software, hosting, upgrades and basic support. On-Premise Acumatica customers however typically pay higher upfront costs for licensing which are then depreciated over 5-10 years, or the lifecycle of the solution.
Get a quick, hassle free cost estimate for Acumatica software licensing and implementation for your business.
Is Acumatica suitable for small businesses (SMB) & SME's?
Acumatica was purpose built to meet the specific needs of large businesses and medium to large organizations. Acumatica customer base ranges from organisations with 50 employees, up to several thousand.
Can I deploy Acumatica as a Cloud ERP Solution?
Yes - Acumatica can be used On-Premise or offers a variety of Cloud options ranging from SaaS to private cloud.
How do I install or implement Acumatica
Acumatica is primarily implemented by Acumatica's value added reseller network and therefore it's generally not recommended that you try to install the solution yourself.
Is Acumatica open source?
No, Acumatica is not an open source ERP software or framework. The code is maintained by Acumatica however custom code and modifications can be made using Acumatica's open development standard. Acumatica is therefore a very 'open' system, allowing users to customize it towards their needs.