PRODUCT INFORMATION:
Vendor: Microsoft
Release Date: 2016
PRODUCT MARKET FIT:
251-10,000+ Employees
$50-100M Revenue
DEPLOYMENT:
✅ Cloud
❌ On-Premise
WHAT IS MICROSOFT DYNAMICS 365 ERP?
Microsoft Dynamics 365 is a Cloud business suite or enterprise resource planning software solution which brings together several business applications including financial management, customer relationship management (CRM), customer service, business intelligence, field service, operations, marketing, project service automation, commerce & retail, sales and talent.
By combining these usually separate applications into one end to end system, businesses can remove information silos and benefit from greater transparency and visibility. Each application can be run standalone if necessary however.
As part of the Microsoft portfolio, the differentiator for Dynamics 365 is that it plays nicely with rest of the Microsoft suite. This means easy integration and crossover between Office 365, PowerBI and Azure. The set of applications runs on Microsoft Azure natively.
DOWNLOAD FULL GUIDE TO MICROSOFT DYNAMICS ERP
Microsoft Dynamics 365 Competitors
Microsoft Dynamics 365 User Interface (UI)
The Microsoft Dynamics 365 Interface gives users a consistent experience across devices, including web, tablet and mobile devices. Users interact with familiar navigation and forms, and content like contacts and tasks moves more seamlessly between devices and platforms.
Microsoft Dynamics 365 Functionality Overview
Make Dynamics 365 your own. Tailor and build on your solution using the Microsoft Cloud—Microsoft Power Platform, Microsoft Azure, and Microsoft 365—or hundreds of other familiar business tools. Plus, add mixed reality and the Internet of Things (IoT) for innovative new experiences.
Dynamics 365 brings together all the apps and services you need to run and serve your customers, from sales, marketing and customer service to field service, projects, and operations. Dynamics 365 is designed for modern, collaborative businesses that extend well beyond the four walls of the office.
Microsoft Dynamics 365
This module is the financial powerhouse of 365, providing general ledger, accounts receivable and accounts payable. The system offers inbuilt budgeting and reporting for KPI driven finance teams. The functionality offered here will depend on whether you purchase the Business or Enterprise Edition which will be covered below.
Microsoft Dynamics 365
Operations
This module covers supply chain management, production and project management. Capabilities include BOM planning, demand forecasting, quality control, warehouse management, logistics and inventory management. Dynamics also caters to maintenance and IoT, allowing you to integrate assets for proactive monitoring and service.
Microsoft Dynamics 365
Sales
The key benefit of the sales and CRM functionality in Dynamics is the unification of data across different Microsoft platforms such as CRM, Outlook and with the acquisition of LinkedIn - Sales Navigator. This provides a slick 360 customer view. Aside from this, sales functionality allows for lead and opportunity management.
Microsoft Dynamics 365
Service
Microsoft Dynamics 365 caters to service oriented business by providing capabilities for customer service and field service management. Again with the unification of Microsoft products, multichannel communications are made easy. Your engineers in the field can easily communicate with head office too and repairs can be made proactively using remote monitoring solutions.
Microsoft Dynamics 365
Human Resources
Dynamics human resources capabilities are relatively light but cater for businesses wanting to streamline benefits, compensation, leave and absence requests plus certifications and skills. It also covers relatively basic workforce planning and reporting.
Microsoft Dynamics 365
Microsoft Dynamics 365 includes project management capabilities such as resourcing, project planning and accounting and more and can be used by project focussed organizations to streamline delivery.
Sage Intacct
Sage Intacct is a cloud-based financial management software that offers a robust set of features to help businesses streamline their accounting processes. With its advanced automation capabilities and real-time reporting, Sage Intacct ensures accurate and timely financial data for informed decision-making. When compared to Microsoft Dynamics 365, Sage Intacct stands out as a more specialized solution for accounting and finance teams. While Dynamics 365 offers a broader range of functionalities across various business operations, Sage Intacct specifically focuses on financial management and delivers a more tailored experience for accounting professionals.
FULL GUIDE
SAP Business One

SAP Business One is a comprehensive business management software designed for small to midsize enterprises. It offers a complete suite of applications to help businesses manage their financials, sales, inventory, and customer relationships. One of the key features of SAP Business One is its ability to integrate with other SAP solutions, such as SAP HANA, to provide real-time insights into business operations.
FULL GUIDE
SAP S/4 HANA

SAP S/4 HANA is a revolutionary business software suite that enables enterprises to optimize their operational efficiency and enhance their decision-making capabilities. SAP S/4 HANA leverages advanced in-memory computing technology to deliver real-time insights and analytics, allowing businesses to make data-driven decisions faster than ever before. When compared to Microsoft Dynamics 365, SAP S/4 HANA stands out for its robustness, scalability, and flexibility. It's an ideal solution for large organizations that require a comprehensive suite of applications to manage their operations effectively.
FULL GUIDE
Acumatica

Acumatica is a cloud-based ERP system that offers a comprehensive suite of business management applications designed for small and medium businesses. It is known for its flexibility and scalability, making it a popular choice among businesses of all sizes. Acumatica offers features such as financial management, project management, CRM, and inventory management, among others. When compared to Microsoft Dynamics 365, Acumatica stands out for its ease of use, robust reporting capabilities, and the ability to customize workflows and dashboards. Additionally, Acumatica's pricing model is more transparent and flexible, making it more affordable for businesses with smaller budgets.
FULL GUIDE
Infor CloudSuite Industrial

Infor CloudSuite Industrial is an enterprise resource planning (ERP) software designed to help manufacturers streamline their operations and improve efficiency. It offers robust functionality to enable businesses to manage their financials, supply chain, and production in a single, integrated system. In comparison, Microsoft Dynamics 365 is a cloud-based business management solution that provides similar features, but with a focus on customer relationship management (CRM) in addition to ERP capabilities. While both platforms offer comprehensive functionality, Infor CloudSuite Industrial has a more specialized focus on manufacturing, making it an ideal choice for companies in this industry looking to optimize their operations.
FULL GUIDE
Oracle ERP Cloud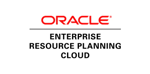 Oracle ERP Cloud is a powerful software solution that provides businesses with a comprehensive suite of tools to streamline their financial and operational processes. With features such as real-time reporting, automated workflows, and advanced analytics, Oracle ERP Cloud helps organizations of all sizes to optimize their operations and make data-driven decisions. However, when compared to Microsoft Dynamics 365, some users find that Oracle's solution can be more complex and difficult to customize. While both products offer similar capabilities, Microsoft Dynamics 365 is often praised for its user-friendly interface, ease of implementation, and flexibility.
FULL GUIDE
Microsoft Dynamics 365
Microsoft Dynamics 365 Industry Fit
Which industries are best suited to Microsoft Dynamics 365 and why?
Software-as-a-Service (SaaS)

Not For Profit

Manufacturing

Construction

Professional Services

Small Businesses

Retail
The Scalable Foundation For Modern Technology Companies
Dynamics 365 Business Central is an ERP solution that SaaS organizations can use to manage core business operations including finance, operations, supply chain, and human capital management. Dynamics 365 Business Central has a suite of applications that are perfect for SaaS organizations looking for an integrated view of all financial and operational data. As such it provides strong capabilities for billing, revenue recognition and professional services automation. This allows SaaS businesses to manage the whole quote to cash process as well as project fulfilment.
Microsoft Dynamics 365 Delivers A Powerful Message For Non-profits
Dynamics 365 Business Central has a variety of features that can help Non-profit organizations manage core business processes. Dynamics 365 Business Central can provide an integrated view of core financial and operational data, including budgets, forecasts, allocations, and transaction data. Dynamics 365 Business Central also integrates with other solutions, such as SharePoint, Exchange, OneDrive, and Office 365, to provide users with the tools needed to complete tasks faster.
Helping manufacturing organizations to streamline shop floor processes
Dynamics 365 Business Central is a comprehensive ERP solution with capabilities that can help manufacturing organizations manage core business processes. Dynamics 365 Business Central can help users manage core business processes such as budgeting, forecasting, shop floor management, performance. Dynamics 365 Business Central can also integrate with other solutions, such as Office 365, Exchange, SharePoint, OneDrive, and Dynamics 365 Finance and Operations, to provide users with the tools needed to complete manufacturing tasks faster.
Microsoft Dynamics 365
Third Party Extensions
In this section we'll discuss the third party extensions and add-ons for Microsoft Dynamics 365 which provide additional functionality to the core Dynamics 365 product.
These third party extensions expand the functionality of the core Dynamics 365 product to perform tasks and capabilities for specific company and industry needs. Although these extensions generally work well with Dynamics 365, they are ultimately developed and supported by third parties rather than by Microsoft.
Dynamics 365 Business Central extensions enable further industry related processes for financials, sales, and customer service to work together seamlessly.
The Microsoft Dynamics 365 third party extensions include connectivity with:
Microsoft's Power BI
Microsoft Excel reporting services
Financial consolidation
Budgeting
Shipping & logistics integrations.
Expenses management & invoice automation.
Payment gateways and processing.
Additional localization packages.
Configure, Price, Quote (CPQ) solutions.
EDI integration.
Barcode scanning.
Field Service Management (FSM) extensions.
Dynamics 365 History
Microsoft Dynamics 365 was originally called Microsoft Dynamics NAV, released on November 1, 2001. Since 2008, it has been increasingly part of the Microsoft Dynamics family of products, which also include Microsoft Dynamics AX, Dynamics CRM, and Microsoft Dynamics GP.
In 2012, Microsoft announced a major overhaul of the product, rebranding it as Microsoft Dynamics 365.
Dynamics 365 is a modular software suite. It includes business management software for finance, operations, and field service, as well as customer relationship management (CRM) software.
Dynamics CRM is the business's primary sales tool. Microsoft Dynamics 365 also includes the business intelligence and reporting software Power BI, Yammer, the Office 365 productivity suite, Microsoft Office, and Microsoft Dynamics 365 Field Service.
The Dynamics 365 system is marketed to small and medium-sized businesses (SMBs), as well as divisions of large companies.

On November 1, 2016 Microsoft released Microsoft Dynamics 365 Business Central, a business management solution for mid-sized companies.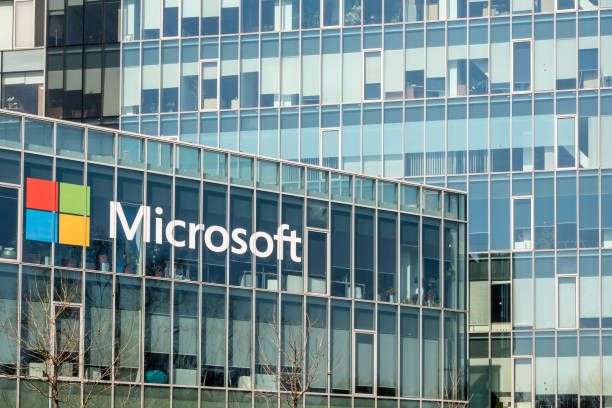 Microsoft Dynamics 365
Deployment
Microsoft Dynamics 365 can only be deployed as a Cloud ERP solution with an annual subscription cost. The solution is hosted by Microsoft through the Microsoft Azure ecosystem and includes quarterly upgrades and product support directly from the vendor. Dynamics 365 customers can deploy the ERP solution in any of their data centers globally.
Microsoft Dynamics 365
Integrations
Microsoft Dynamics 365 offers a robust range of CRM and ERP capabilities to customers. With a cloud-based suite of services to help customers collect, organize, manage, access, and share data, it is a powerful platform. And it can be made more powerful by integrating it with other business applications or customizing it to meet the organization's specialized needs.
Microsoft Dynamics 365
Microsoft Dynamics 365 Localization, Languages & Support
In this section we'll cover the localization packs, languages and support available in Dynamics 365.
Localizations
Microsoft claims that their software has been deployed in over 110 countries, configured towards local tax standards.
Languages
Dynamics 365 currently supports 48 languages.
Support
Microsoft themselves offer three levels of support:
Basic Subscription Support
Professional Direct
Unified Support
Start Your Microsoft Dynamics 365 Evaluation
Template
ERP Requirements Document
Compare and evaluate Dynamics 354 as well as other ERP solutions with our free ERP requirements document checklist. Use our free template to build your own ERP functional and non-functional requirement.
DOWNLOAD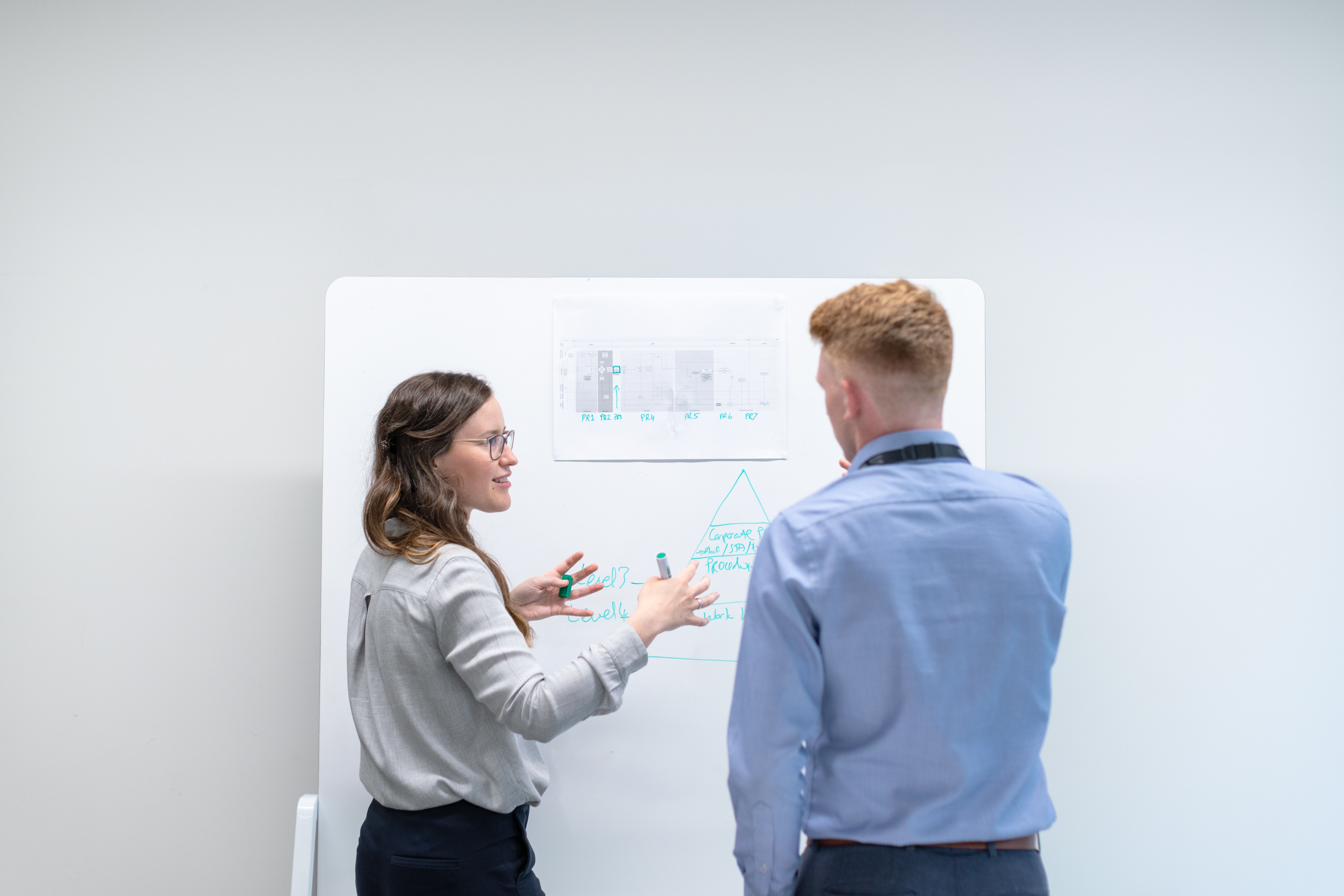 Template
ERP Vendor Selection Criteria Checklist
Start your ERP evaluation process faster by downloading our ERP Software Vendor Selection Criteria Checklist.
DOWNLOAD
Advice
Compare ERP Systems
Get 1-1 advice with an ERP Research specialist to help you compare Microsoft Dynamics 365 and select the best ERP solution for your business.
ERP ADVICE
Microsoft Dynamics 365 FAQ
Is Dynamics 365 available in my country/region?
Dynamics 365 is available in a limited number of markets, but new countries are added through Microsoft-led localisation or through partner-led localisation on a quarterly basis.
How do I get Dynamics 365?
You can contact us for a free demo to explore Dynamics 365. If you want to explore the complete functionality and module available. Compare ERP solutions here.
To help you get ready for doing business in Dynamics 365, you can download our assisted setup guides, templates or documents for getting your project set up. Get ready for Dynamics 365 by visiting our resources.
When you are ready to buy Dynamics 365, you can request pricing on the Microsoft Dynamics 365 page. For more information, see our free ERP advice page.
Are there any differences between an on-premises deployment and Dynamics 365 online?
Yes. Dynamics 365 is optimized for online deployment, and some capabilities may run on premises only under certain circumstances, while others are not supported at all.
How do I get technical support for Dynamics 365?
As Dynamics 365 is sold through partners, we can help match you with an implementation partner which will be able to help you with technical problems. If your Dynamics 365 partner then cannot resolve the problem, they will raise a support ticket with Microsoft.
What integrations are available?
Dynamics 365 is fully integrated with Microsoft 365 so that you can navigate freely between Microsoft 365 apps and Dynamics 365 using the app launcher. In Dynamics 365, you can open data in Excel, print reports using Word, and you can work with your Dynamics 365 data in Outlook, for example.
How do I find a reselling partner?
Dynamics 365 is sold and implemented through a global network of Dynamics 365 partners with industry expertise. Contact us today for a detailed assessment, consulting services, and additional pricing.
How does Dynamics 365 compare to other ERP software?
See how Microsoft Dynamics compares to popular ERP systems below: