PRODUCT MARKET FIT:
51-1,000 Employees
$5-500M Revenue
DEPLOYMENT:
✅ Cloud
❌ On-Premise
WHAT IS SAP BUSINESS BYDESIGN?
SAP Business ByDesign, also known as ByD or ByDesign is a Cloud enterprise resource planning software from German software giant SAP. It is a multi-tenant Cloud or software-as-a-service ERP tool which was designed for small to medium enterprises (SME's) offering a broad set of functionality including accounting and financial management, procurement and purchasing, production and supply chain management, project management and professional services automation and more. The solution is built around 30+ core end to end processes, however using integrations and extensibility toolkits within the solution, organizations can open up many more possibilities. It is particularly well suited to disparate organizations which operate globally due to its several out of the box localisations and inherent multi-company features.
SAP Business ByDesign is designed as a 'business suite in a box', meaning it offers a completely integrated set of modules that unite the front, middle and back office of SMB & SME organisations without the need to deploy and integrate several other enterprise business applications. This does mean that SAP Business ByDesign is a 'jack of all trades', yet a master of none. As a Tier 2 Cloud ERP solution, SAP Business ByDesign will get most businesses a very long way, but those with high complexity may need to make use of APIs to integrate best-of-breed sales or service management tools or look at a Tier 1 ERP solution if the core functionality doesn't meet their needs.
As a Cloud (SaaS) ERP solution, SAP Business ByDesign is hosted by SAP and also receives quarterly upgrades to the software, adding new functionality, hot fixes and changes in line with any local accounting changes. ByD has therefore proven very popular with disparate businesses operating in several countries as it allows for easy international scalability without having to worry about complying with local accounting needs.
SAP Business ByDesign users also benefit from a fairly intuitive user interface which is responsive, meaning it can be viewed on several devices, from your laptop to mobile web browser.
As SAP Business ByDesign is an SAP solution, it also provides handy extensibility in the form of the wider SAP portfolio, with many of its users also running SAP's wider stack including SAP Concur for expense management, SAP SuccessFactors for HCM, SAP Analytics Cloud for business intelligence and more. The solution runs on the proprietary SAP HANA in-memory database and features open API's to integrate other business software solutions.
SAP Business ByDesign is almost exclusively sold by SAP partners and resellers rather than via direct sales channels. These software partners often specialize in serving local markets or industries.
DOWNLOAD SAP BUSINESS BYDESIGN GUIDE
MODULES & FEATURES

PROS & CONS

INDUSTRY FIT

HISTORY

DEPLOYMENT

FAQ
SAP Business ByDesign ERP Competitors
Sage Intacct
Sage Intacct is a cloud-based financial management software that is designed to help businesses automate their financial processes. It offers a wide range of features such as accounts payable/receivable, cash management, general ledger, and project accounting. Compared to SAP Business ByDesign, Sage Intacct is more focused on financial management and doesn't have as many modules for other business functions like human resources, supply chain management, and customer relationship management. However, Sage Intacct is highly customizable and can be tailored to fit the specific needs of a business.
FULL GUIDE
SAP Business One

SAP Business One is a powerful business management software designed for small and medium-sized enterprises. It provides a comprehensive suite of features including finance and accounting, sales and customer management, purchasing and inventory control, and reporting and analytics. What sets SAP Business One apart is its ease of use and flexibility, allowing businesses to customize workflows and automate processes to meet their unique needs. On the other hand, SAP Business ByDesign is a cloud-based ERP system designed for mid-sized businesses. While it also offers similar features to SAP Business One, it provides more advanced capabilities such as project management, human resources, and supply chain management.
FULL GUIDE
Sage X3

Sage X3 is a comprehensive business management software that offers end-to-end functionality, from finance and accounting to production and inventory management. It is designed to help businesses streamline their operations, improve efficiency and increase profitability. Compared to SAP Business ByDesign, Sage X3 offers a more flexible and customizable solution that can be tailored to the specific needs of the business. While SAP Business ByDesign is a cloud-based solution that offers a range of pre-configured modules, Sage X3 provides businesses with the ability to select the modules they need and customize them according to their unique requirements.
FULL GUIDE
Acumatica

Acumatica is a cloud-based enterprise resource planning (ERP) software that is designed to help businesses manage their finances, operations, and customer relationships. It offers a comprehensive suite of applications that can be customized to fit the specific needs of any organization. Compared to SAP Business ByDesign, Acumatica offers more flexibility in terms of customization and scalability. Acumatica is also more affordable and user-friendly, making it a great choice for small to medium-sized businesses. Additionally, Acumatica's open architecture allows for easy integration with other software applications, while SAP Business ByDesign is more closed off and requires more customization to integrate with other systems.
FULL GUIDE
Infor CloudSuite Industrial

Infor CloudSuite Industrial is a powerful and comprehensive solution designed specifically for manufacturing and distribution companies. It offers a range of advanced features and capabilities, such as demand planning, supply chain management, financial management, and more, all within a single integrated platform. Compared to SAP Business ByDesign, Infor CloudSuite Industrial offers a more focused and specialized approach, with a greater emphasis on the unique needs of manufacturers and distributors. It also provides a more streamlined and intuitive user experience, making it easier for employees to navigate and utilize the software effectively.
FULL GUIDE
Oracle ERP Cloud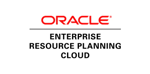 Oracle ERP Cloud is a comprehensive suite of applications designed to streamline business processes and optimize operations. It provides a wide range of functionalities, including financial management, procurement, project management, human capital management, and supply chain management. Oracle ERP Cloud is a cloud-based solution that is easy to deploy, customizable, and scalable. It offers a modern user interface and leverages emerging technologies, such as artificial intelligence and machine learning, to enable businesses to make data-driven decisions. When compared to SAP Business ByDesign, Oracle ERP Cloud offers more robust and mature functionality, as well as greater flexibility and scalability.
FULL GUIDE
Business ByDesign Ebook
Download our comprehensive guide to Business ByDesign
Trying to learn the ins and outs of SAP Business ByDesign ERP can be an intimidating task. There are a lot of features, modules and functions to get your head around. The good news is that we've put together a comprehensive guide to SAP Business ByDesign ERP, to help you on your journey to become an expert.

This guide includes the latest features and functions of Business ByDesign, as well as best practices for each process area, so that you can implement a successful project right out of the gate. Download your free copy now.
SAP Business ByDesign User Interface (UI)
See how SAP Business ByDesign's intuitive user interface, role-based dashboards, configurable workflows, native mobile apps, and robust reporting and analytics provide a modern platform for growth.
SAP Business ByDesign was built on the idea that every business should be built for growth.
SAP Business ByDesign differentiates itself from other ERP vendors by providing an integrated, end-to-end business solution that delivers:
An intuitive user interface, role-based dashboards, configurable workflows, native mobile apps and robust reporting and analytics.
SAP Business ByDesign
Third Party Extensions
SAP Business ByDesign offers further functionality via over 70+ third party extensions to the core ByDesign ERP solution. These extensions are offered via the SAP Store and are generally developed by SAP Solution Partners or SAP Value Added Resellers (VAR's). These third party extension extend the capabilities of the core SAP Business ByDesign Cloud ERP software to offer it's customers greater industry capabilities.
Extensions cover additional capabilities for SAP Business ByDesign such as:
Advanced Quality Management
Contract and Utilities Billing
Further localization packs
Enterprise Asset Management
EDI integration
Field Service Management
Integrations into other platforms such as Salesforce, Microsoft Dynamics, Hubspot and many more.
GET PRICING
SAP Business ByDesign
Integration & User Function
SAP offers a robust range of integrations with third party tools and extensions. These capabilities allow customers that integrate seamless with their own pre-built solutions or third party applications.

SAP Business ByDesign is a Cloud ERP solution which offers a modern user experience (UX) compared to older SAP enterprise resource planning (ERP) solutions such as ECC6 and R/3. Built on HTML5 technology, the solution optimises itself regardless of the device being used, enabling users to access the solution on mobile solutions as well as desktops & laptops.
Each user can also personalize the solution to their own specification, hiding or showing different work centers on their home screen depending on the specific responsibilities of their role.
SAP Business ByDesign also makes use of a useful Enterprise search function which allows users quickly locate business documents, customer records and more within the system.
ByDesign also offers mobile applications for iOS & Android devices, providing a fast window into the system for purchase order approvals, project management tasks and expenses management.
SAP Business ByDesign
SAP Business ByDesign Localization, Languages & Support
In this section we'll cover the localization packs, languages and support available in SAP Business ByDesign ERP.
Localizations
Business ByDesign supports over 130 countries.
If you are operating across countries, particularly in Europe, SAP Business ByDesign allows for multiple companies in multiple countries with multiple sets of books to be in the same system at the same time.
These include:
Languages
SAP Business ByDesign is used by almost 10.000 companies in more than 130 countries and supports 41 languages.
(13 standard and 28 partner translated, including simplified Chinese, Japanese, Korean, Polish, Hebrew).
SAP Support
SAP provide a number of ways to get support for Business ByDesign. These include:
The

SAP ONE Support Launchpad

- which provides access to task-driven support resources in an intuitive interface.

SAP for Me - is your digital companion to easily interact with SAP and get immediate guidance to the best solution for you.
SAP Support Portal - where you can search for SAP Notes, SAP Knowledge Base Articles, SAP Community content and more.
Start Your SAP Business ByDesign Evaluation
Template
ERP Requirements Document
Compare and evaluate Business ByDesign as well as other ERP solutions with our free ERP requirements document checklist. Use our free template to build your own ERP functional and non-functional requirement.
DOWNLOAD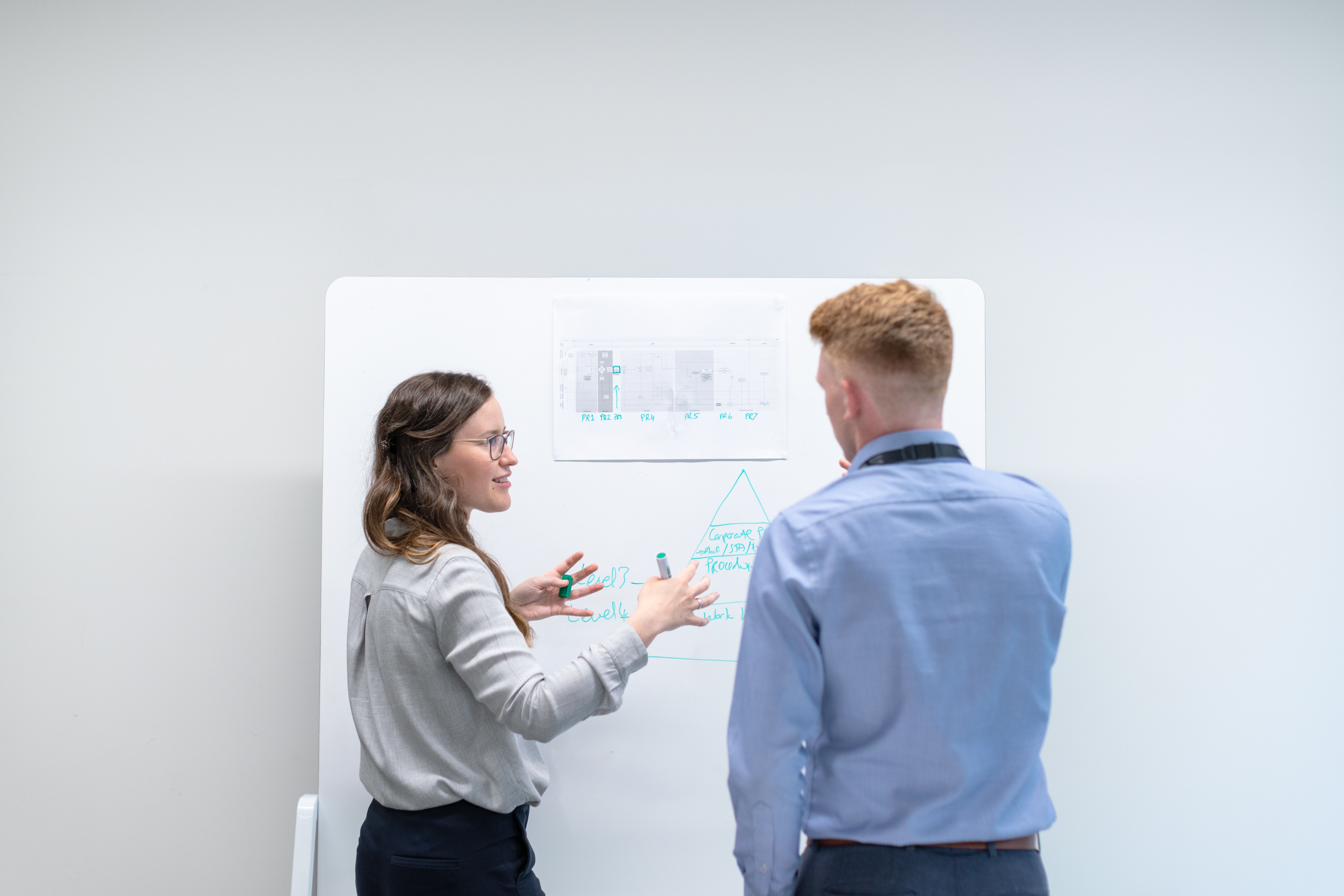 Template
ERP Vendor Selection Criteria Checklist
Start your ERP evaluation process faster by downloading our ERP Software Vendor Selection Criteria Checklist.
DOWNLOAD
Advice
Compare ERP Systems
Get 1-1 advice with an ERP Research specialist to help you compare SAP Business ByDesign and select the best ERP solution for your business.
ERP ADVICE