ERP
Best Cloud ERP Software for Small Business and SMBs
Small business and SMB leaders often ask the questions: What is the best ERP software for small business? Which is the ...
---
Small business and SMB leaders often ask the questions:
What is the best ERP software for small business?
Which is the top ERP system for SMBs?
Which is the best Cloud ERP software for small businesses?
Indeed, it can be tricky to navigate the small business Cloud ERP market. Despite these views, there are many small business ERP options that provide both agility, fast implementation and robust functionality to help your SME or SMB be more profitable. In this guide, we'll address some of the common challenges, needs and ERP vendors for small businesses and SMEs to try to answer, which Cloud-based ERP is the best for small businesses?
We'll cover:
For small businesses beginning their ERP selection & evaluation process, download our free ERP requirements gathering template below.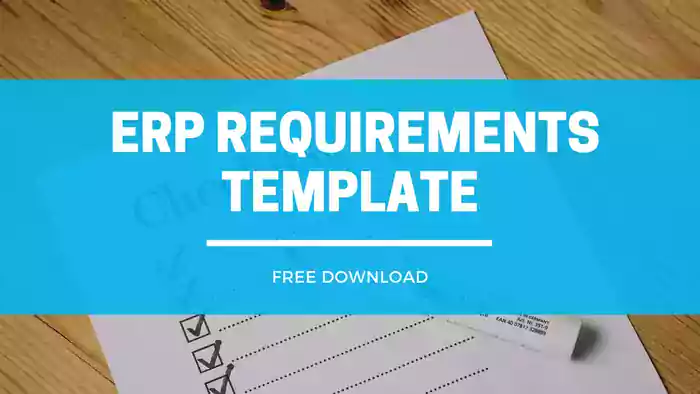 Best Cloud ERP Vendors for Small Businesses 2022:
We've covered what small, growing businesses need from their ERP software, so you're probably considering what cloud based ERP solutions are the best fit for organisations in the SME & SMB space?
There is no one size fits all Cloud ERP software for all SMB's, but here are some of the best Cloud based ERP solutions that have proven to be popular with small businesses and SMB's: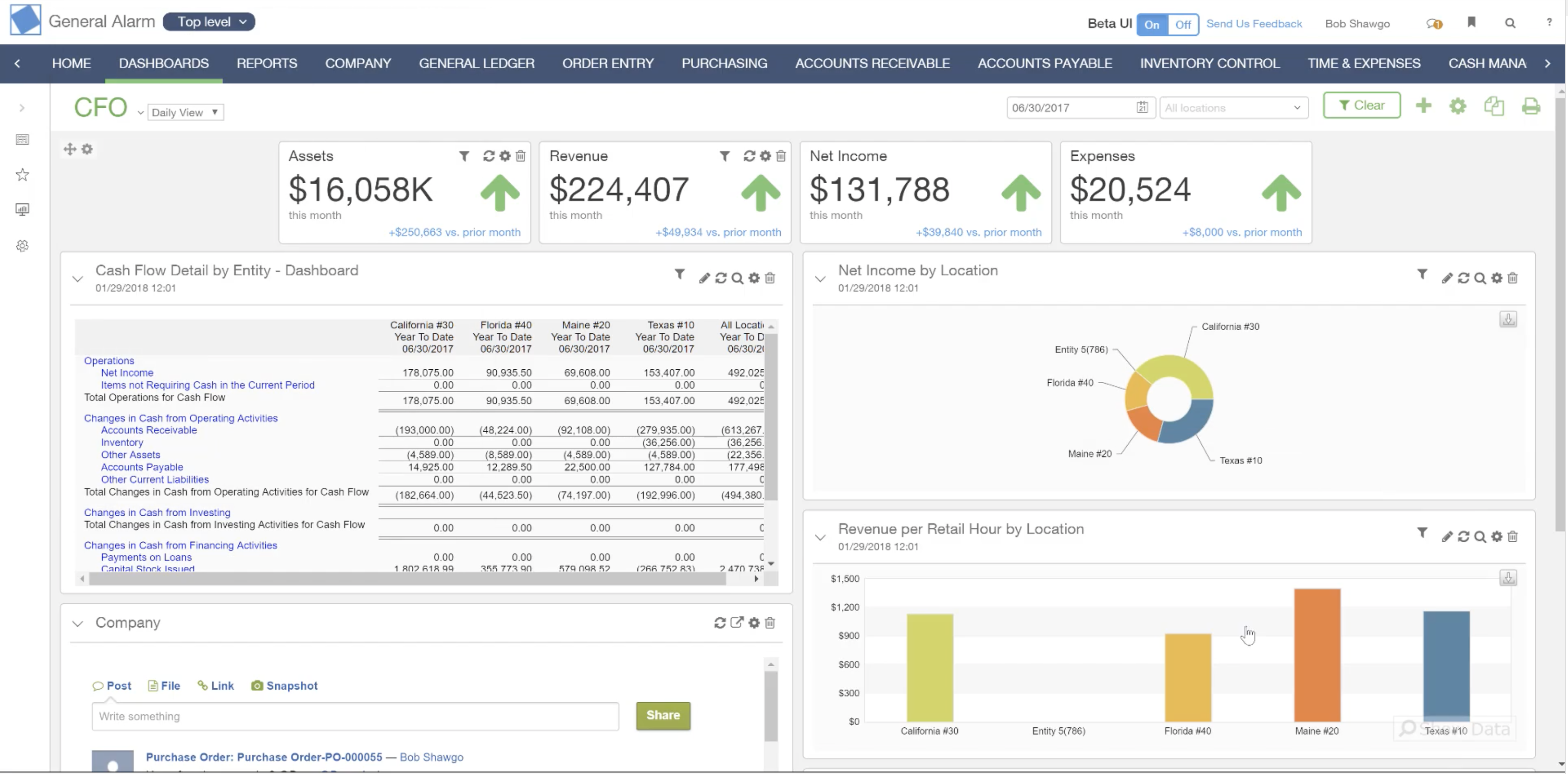 Intacct was one of the first Cloud based ERP or finance systems to be released for small businesses and has built up a formidable customer based and capability set since it's early days. It boasts over 14,000 customers and has modules covering general ledger, accounts receivable, accounts payable, sales order management, consolidation, fixed assets, project management and more. In the SMB space it has proven popular with software & SaaS startups, marketing agencies, not for profits and several other people and service centric small businesses. This has made it one of the most popular and best SMB cloud ERP solutions available on the market.
Organise a demo of Sage Intacct and get pricing on the link below.
Get the full Sage Intacct Guide Here >>>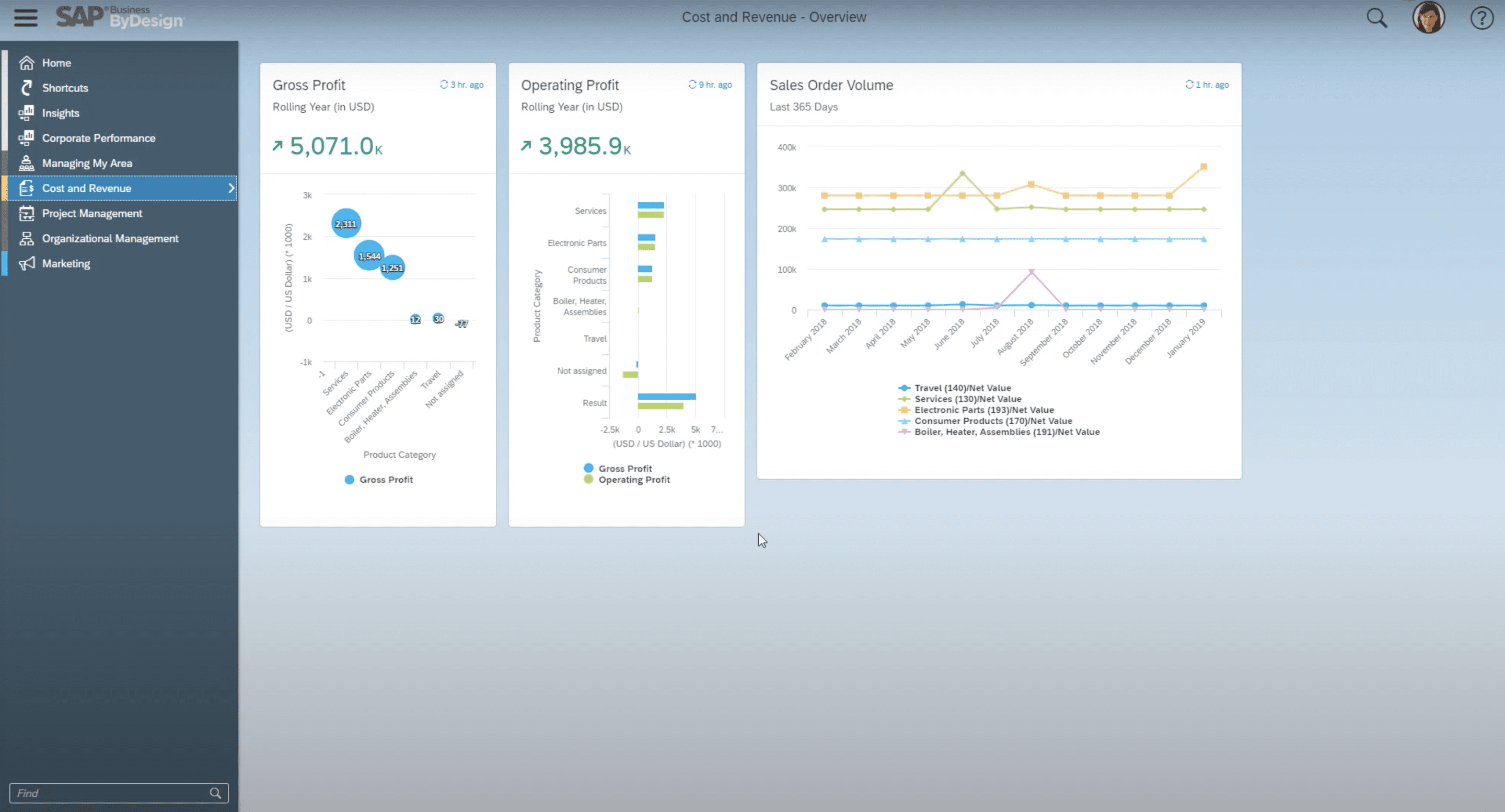 SAP is well known for it's ERP software that fits anything but small business, however it has a little known solution which is designed to do just this: SAP Business ByDesign (and SAP Business One). ByDesign is a lesser known product in the SMB ERP world, but packs a punch with strong capabilities in several areas, including financial management, inventory, manufacturing and wholesale & distribution. It even comes with an inbuilt CRM, service desk and expenses management in one solution, allowing small business leaders to remove several point solutions in exchange for one unified ERP system.
Get a demo of SAP Business ByDesign and pricing on the link below.
Get the full SAP Business ByDesign Guide Here >>>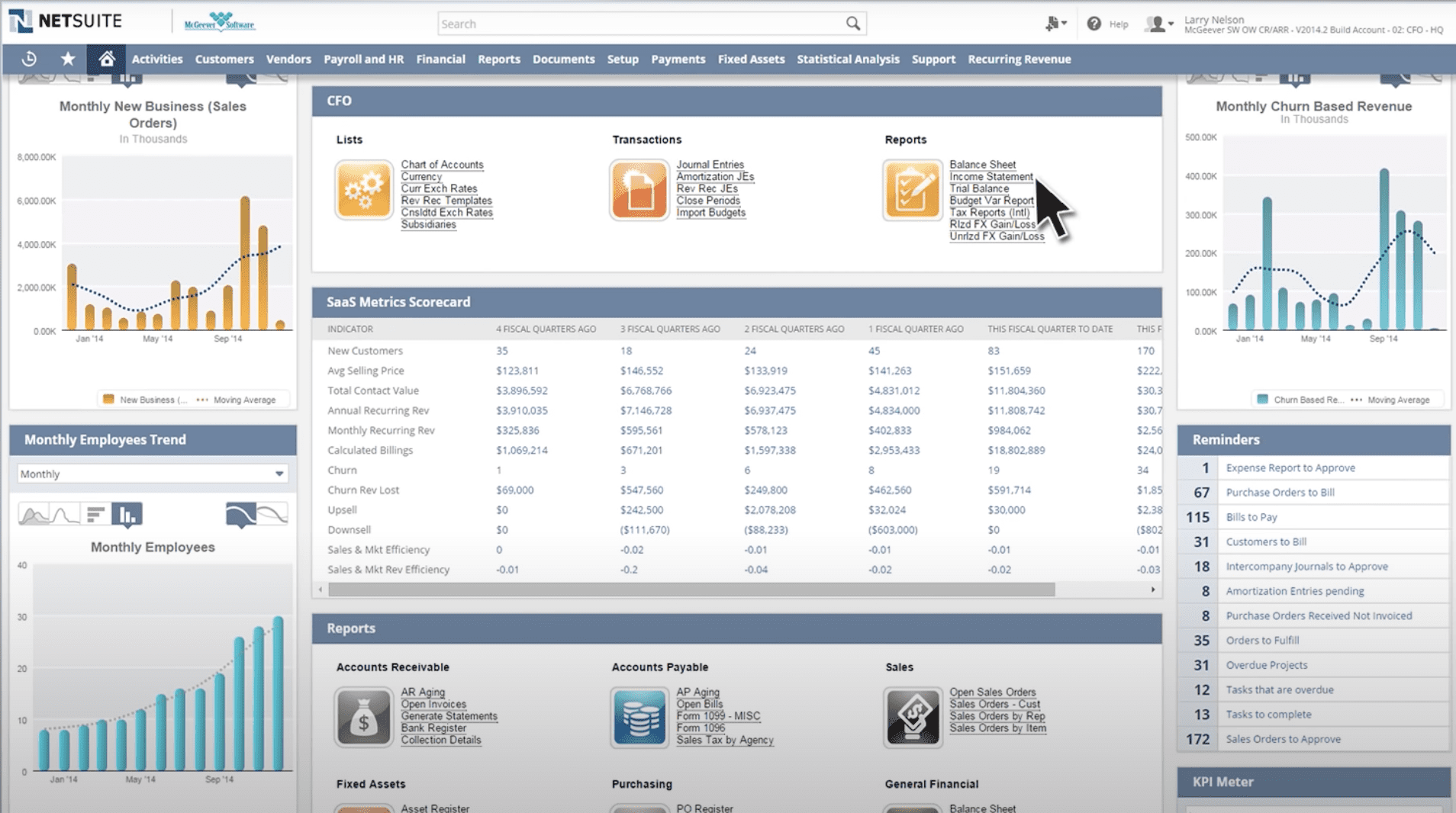 Founded in 1998, the American software firm flipped the ERP market on its head by spearheading the movement from On-Premise ERP to Cloud. Designed specifically for the needs of small business and SME's, it has been implemented by thousands of SMB's and small businesses in various industries, including professional services, SaaS, manufacturing, retail & ecommerce, distribution and more. Due to NetSuite's success, the company IPO'd in 2007 and was later acquired by Oracle Corporation. This has left some analysts questioning the future of the company, but it remains a firm favorite with small businesses that find QuickBooks or Xero a little too restrictive.
Get Oracle Netsuite pricing, demo's and more information on the link below.
Get the full NetSuite Guide Here >>>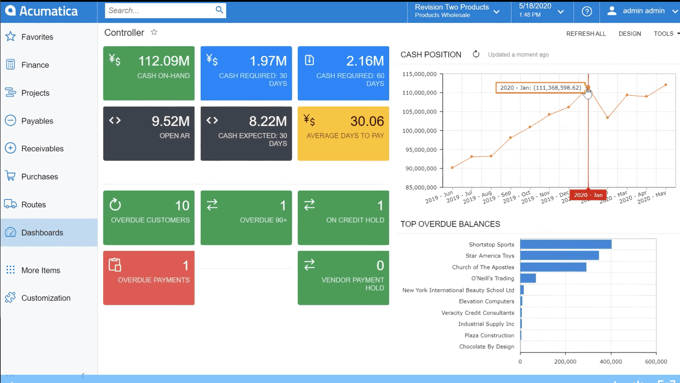 Acumatica has become extremely popular with SME's & small business in the United States and is starting to hit foreign markets too. It's ERP software provides a great deal of flexibility for small businesses, particularly in the retail, wholesale, distribution and manufacturing industries.
The solution covers financial management, supply chain & purchasing, manufacturing, projects and much more.
Get Acumatica pricing, demos and more information on the link below.
Get the full Acumatica Guide Here >>>
Infor CloudSuite Industrial (CSI) (Previously Syteline)

One of the best ERP solutions for small businesses in product centric industries is Infor CloudSuite Industrial (CSI). With robust features across accounting and financials, distribution, manufacturing and quality management, Syteline provides a strong core ERP solution for growing small businesses looking for rich controls.
What do small businesses need from ERP software?
All small businesses operate in different ways, serving different customers and work in different industries, so their needs wildly vary. Whereas an SMB marketing agency or IT consultancy will need professional services automation, a manufacturing business needs strong capabilities for material resource planning.
Despite this, most SME's are looking for the same common characteristics when evaluating ERP software. So what features are common in the best SMB ERP solutions?
Scalability
Small businesses are often growing fast, expanding their customer base, sales volumes, moving into new states, countries and adopting new revenue streams. SME's rarely know what their business will look like in a few years time, which means that ERP scalability is key. Scalability can come in several forms however, whether it's expandability into other line of business solutions, the ability to process thousands of transactions per day, or support for a particular part of your organization, i.e. manufacturing or complex supply chain processes. How you define scalability will be dependent on your business.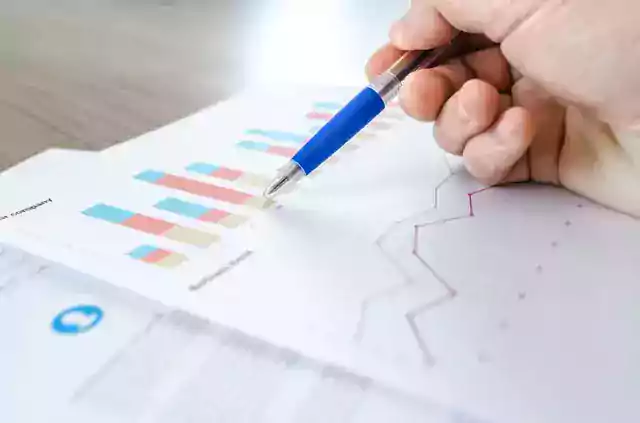 Efficiency
Time is often the enemy for small businesses and their people simply don't have enough of it. Getting time back is dependent on how efficient your business processes and software are. Many modern Cloud ERP solutions for small businesses give your employees time back. They prevent you from replicating data from one system to another, or allow data to enter your systems automatically. Many enterprise resource planning solutions for SMB's also take advantage of machine learning and artificial intelligence, and remove the needs for manual tasks such as reconciliations.



Fast ERP Implementation
82% of small businesses fail due to cash flow issues. Improving cash flow is one reason why a business might implement an ERP but this is also why a quick implementation is crucial to them - ERP consultants are expensive. A long implementation can also delay growth opportunities and incur unexpected costs if not controlled properly. Ensuring your small business ERP vendor and implementation partner can deliver on their timeline is crucial.

Cloud ERP
If your small business is the market leader in creating high performance components for the aerospace industry, maintaining that position should be the focus of every mind in your organization. Keeping your SMB ERP online and working shouldn't. This is why most small businesses are adopting Cloud ERP tools to reduce the burden on their internal teams. Cloud ERP certainly isn't for every organization, but the reasons to host your ERP On-Premise are reducing every day.
How to choose ERP software for your small business?
This can be a lengthy topic, but in short: make sure you build a business case, build your list of ERP & business requirements (feel free to use our handy requirements template). You can also use our free ERP selection criteria checklist available to download here.
During this process, either look at the market or schedule a call with one of our team to help you shortlist 3-4 SMB Cloud ERP vendors. Then at your leisure, decide which one best meets your small business culture, requirements and ambitions.
Once you have built your requirements list and shortlisted small business ERP vendors, you can then schedule demonstrations and calls with vendors to begin the review process. Most small businesses we work with tend to shortlist 4-6 vendors initially and will see 1-2 product demonstrations with those vendors before they shortlist down to 2-3 ERP solutions.
Typically, small business leaders will then request detailed scoping and commercials for their final shortlist before deciding amongst a panel which ERP solution best fits their SMB needs.
ERP Research
At ERP Research, we appreciate that for small and midsize growing businesses, moving to a new ERP solution can be challenging, which is why it's our business to help them do this.
The answer is rarely the same though, which is one reason why evaluating ERP for SME's is so difficult. This also why each business needs to carefully take the time to evaluate several enterprise resource planning solutions before making a selection. As a small business (SME) leader, you need to understand where your business fits on a wide matrix of cloud and on-premise, industry specific and generalist enterprise resource planning tools to make the right choice.